Staff of Citi TV and Citi FM, have successfully held their  nine lessons and Carols service. The maiden event saw guests thrilled to some beautiful rendition of some popular foreign and local Christmas carols.
The event saw an in-house choir made up of staff of Citi TV and Citi FM entertaining guests and viewers to some Christmas carols.
Chief Executive Officer, Samuel Atta-Mensah & Head of TV, Mr. Richard Mensah, were the conductors of the choir.
General Manager of Citi FM & Citi TV, Mr. Bernard Avle in his rather short exhortation called on Christians present to be diligent in all their dealings.
He explained that God shows mercy to his children in ways that are not expected. He also asked Christians to be the light of the world and salt to the earth just as it is written in the bible.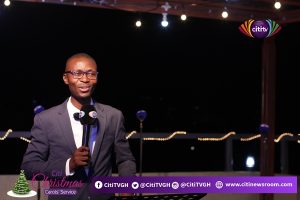 "The Christ we serve is a Christ beyond race and creed…If you are diligent, irrespective of where you are good things happen. God can show glory in interesting ways than expected. Glory is not for telling and boasting" Mr. Avle said.
Speaking at the event, the Chief Executive Officer also expressed his appreciation to the Choir for putting up a great show.
He recounted how his personal experiences of some staff singing urged him to push for the idea of setting up the in-house choir.
The event also provided an avenue for networking opportunities between staff and some invited guests.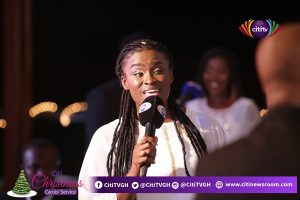 Citi FM's Richard Dela Sky was the host for the night.
The carol service opened an exciting line up of of the station's Christmas programming which includes series of live outdoor events, Christmas movies on TV, among other Corporate Social Responsibility programmes such as the Decmba2Rememba concert, Help A Christmas Child, the Lucky Couple Promo, 12 Days of GiftMas and Christmas Family Movies.
–
Source: citinewsroom.com