Host of Y97.9 FM's Reggae Republic, Haruna Babaginda has been nominated for this year's Ghana Youth Excellence Awards for the " Youth Media Personality of The Year" category in the upcoming Ghana Youth Excellence Awards.
Haruna is up against 16 other nominees from across the country for this category.
The award scheme seeks to award Ghanaian youth doing well in the area of leadership, advocacy, sports, media, politics, health, music and all sectors of our Ghanaian settings.
From Takoradi, Haruna Babaginda has gained a lot of national recognition over the years for his works.
He is ultimately known on the radio for his current affairs programmes flown on the wings of Reggae music.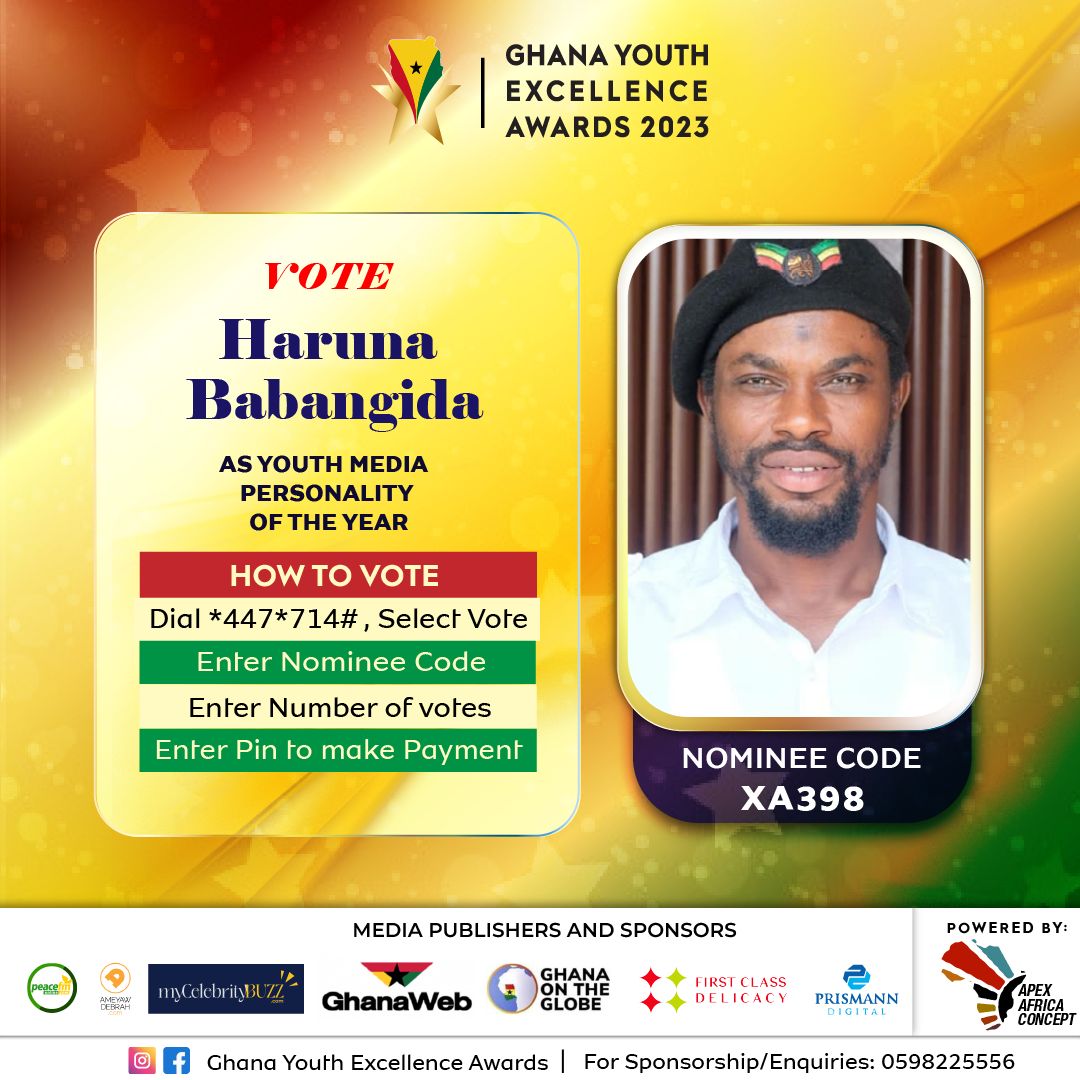 His use of the popular genre to address sociopolitical issues and African history has earned him a lot of admiration over the years, making him a household name in the Western, Western North and the Central Region of Ghana. He plays to entertain, inform and educate.
Having journeyed an impressive well of 14years of radio and some tv, rekindled the passion for Reggae and highlighting societal plights through music, Haruna Babaginda is confident to come up top in his nominated category at this year's Youth Excellence Awards.
The awards has been themed; "the Ghanaian youth is relevant in national development and nation building". Organizers of the awards scheme say their focus is on the reality that the Ghanaian youth is relevant in this trying times of national development and nation building.