Artiste manager and entertainment critic Lawrence Asiamah Hanson better known as Bullgod has said that the ruling New Patriotic Party (NPP) will not win the 2024 presidential election unless they choose former President John Dramani Mahama as their candidate.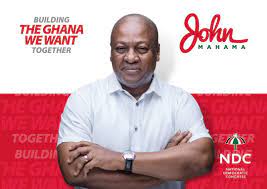 Bullgod made the comment on UTV's United Showbiz on Saturday, September 9, 2023. He argued that the NPP's other potential candidates, including Vice President Dr Mahamudu Bawumia and Assin Central Member of Parliament Kennedy Ohene Agyapong, lack the ideas necessary to effectively govern the country.
"They shouldn't come and disturb us, if they like they should bring Jesus. There is only one way that the NPP would try and win elections in this country if NPP can win in 2024 unless Mahama is their presidential candidate," Bullgod said.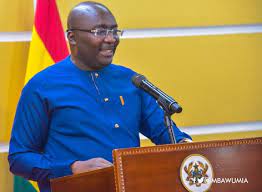 He also criticized the NPP's handling of the economy, saying that the party has failed to deliver on its promises to the Ghanaian people.
Bullgod's comments are likely to fuel the debate over who the NPP should choose as its presidential candidate in 2024. The party is currently in the process of holding its primaries, and the outcome of those primaries could have a significant impact on the outcome of the general election.
The 2024 presidential election in Ghana will ultimately be decided by the electorate, and the candidates put forward by each political party will play a significant role in shaping the contest.
In addition to Bullgod, several other Ghanaians have expressed their views on the NPP's chances of winning the 2024 election. Some believe that the party is still the frontrunner, while others believe that the NDC has a better chance of winning. Only time will tell who will be right.