After divorcing from her ex-husband Kendu Isaac, 47-year old singer Mary J blige has a new man.
Reports have it that her new man is tall, dark, and handsome and filthy rich.
A few nights ago in London, she stepped out with her new boyfriend, who was introduced as an "African Prince."
The man, Nana Kwame Bediako, a Ghanaian business mogul, accompanied Mary to a London UK event with his own security – and his own bullet proof Mercedes Benz.
The platinum selling R&B legend attended the BAFTAs: Vogue x Tiffany Fashion and Film afterparty at Annabel's in London, and she left hand in hand with her new man.
Born in Accra, Ghana and an alumni of the University of Westminster in London, Nana Kwame Bediako (aka 'Freedom') is the Founder and Chief Executive Officer of the Kwarleyz Group, encapsulating brands such as Wonda World Estates, Petronia City Development, New Africa Construction, Belfast City & Property Management and the New Africa Philanthropic Foundation, while concurrently serving as Co-Principal of the recently-launched Capital Nine Zero (CNZ).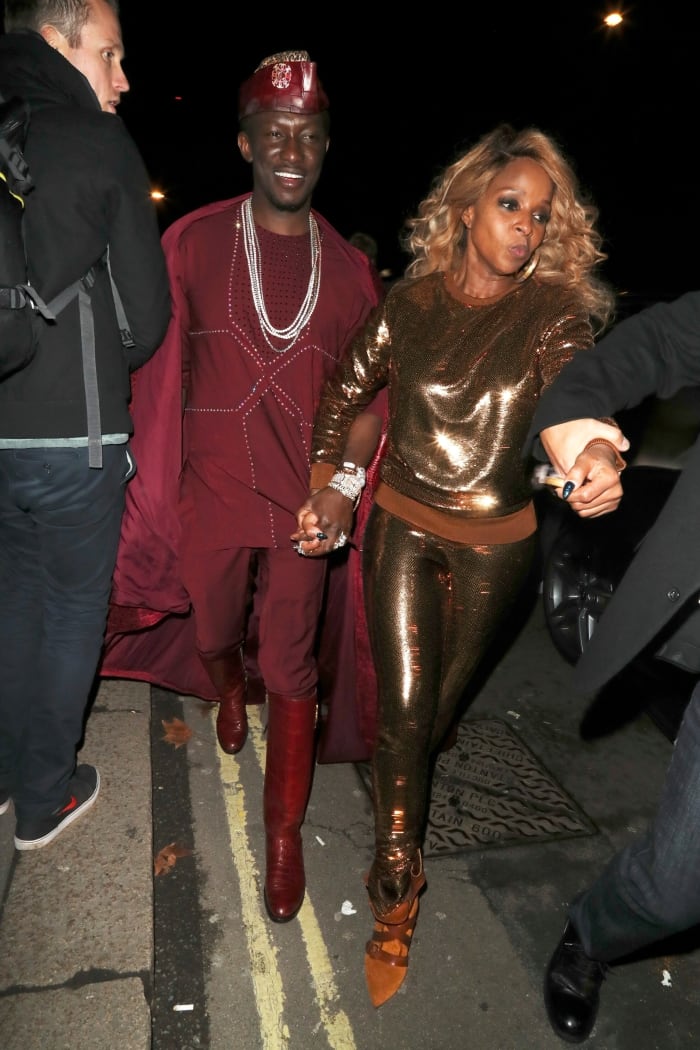 With offices and residences around the world, including in Los Angeles and Accra, Mr. Bediako has been a successful developer in the real estate space for nearly 20 years and has designed and constructed over 500 residential and retail units across the nation of Ghana alone.