Poetra Asantewa will on March 15 release her debut album Anatomy of a Paradox on all digital platforms.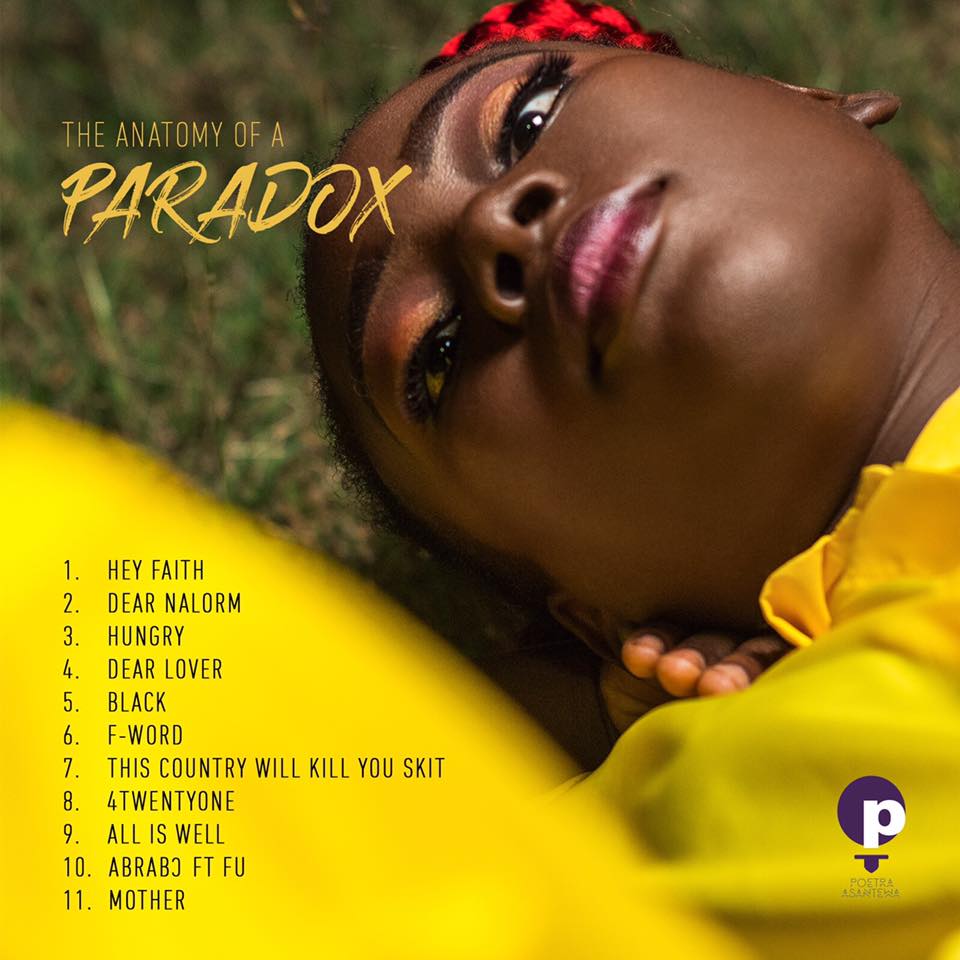 But "This Weekend" at Front/Back in Osu, fans of the spoken word artist will get exclusive access to the album at the Anatomy of a Paradox Album Listening Party.
The Album listening party according to Poetra Asantewa will give her fans the "first dibs, first listen, by the fireside (without the fire 😬)" she posted on her facebook page.
Get a free ticket to the album listening here.
You can also pre-order the Anatomy of a Paradox here.
Stream Hungry, a track off the Anatomy of Paradox

About Poetra Asantewa
Anatomy of a Paradox has 7 songs on the album, storyteller who is constantly renewing her faith in God, people and her country. Having been a prolific performer for years, she released her Ep "Motherfuckitude" in 2015, and has since released singles, collaborated with different artists and performed on different stages – both locally and internationally. Her debut album is set to be released on the 15th of March, 2019 on all digital platforms.