Kawoula, the owner of 'Daavi Ne Ba', the song on which Patapaa did the #scopatumana rap is not happy about how the latter is treating him.
According to Kawoula, he even though the song belongs to him and Patapaa was just paid to be featured on, the 'One Corner' hitmaker go around perform the song without even giving him credit.
He recounted one instance where they both performed the song at Bunso in the Eastern Region but was not introduced on stage as owner of the song.
"I performed with him during the Easter at the Linda Dor programme at Bunso but he did not even mention my name. At least, as an up and coming artiste he should be mentioning my name when he performs the song so people get to know me too but he doesn't do that," he said on Zylofon FM on Monday morning.
In the meantime Patapaa has announced that he will be releasing a new song titled 'Scopatumana.'
In Kawoula's song, Patapaa uses 'scopatumana' in his rap verse – one has caught on well with music lovers who have even started challenge with it.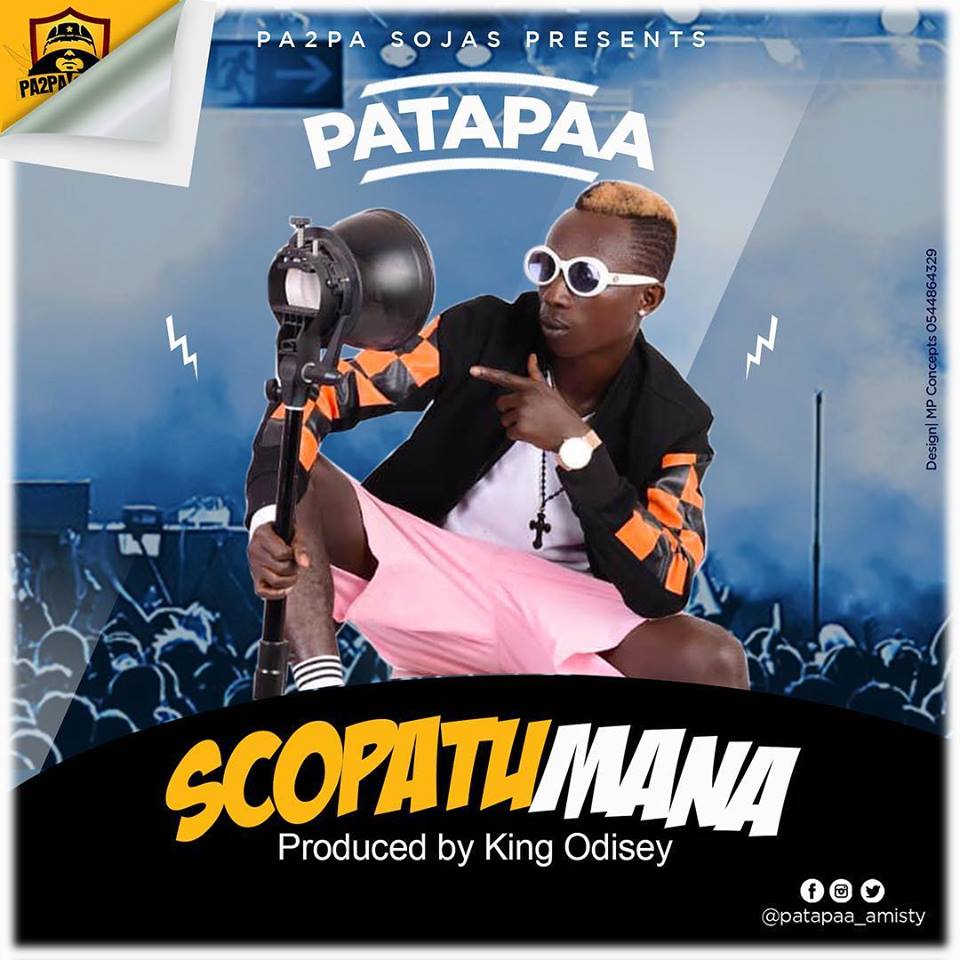 It is not known what the content of Patapaa's new song is but some have projected that he may be getting ready to lift his verse on Kawoula's song onto his new joint.
To some people, Patapaa is just trying to cash in on the #scopatumana vibe.
–
By: ghanaweekend.com