Rapper Tulenkey has been dragged to court by his former management over unpaid fees and breach of contract.
The lawsuit sighted by Ghana Weekend states why the artiste is being sued by his former management Priceless Life Entertainment led by CEO Edwin Elikem Amenyeawu.
According to the contract, the artiste is supposed to pay 70% of all his earnings exceeding $100.
As at 23rd March 2018, Tulenkey according to the lawsuit had played about 12 live shows and as such owed the record label an amount of GHC21,900.
By 11th December 2018, the amount owed by Tulenkey to the record label was GHC30,233.75
The record label is, therefore, demanding payment of this amount from Tulenkey for investing in his craft.
Tulenkey was signed by Priceless Life Entertainment for a two-year contract beginning 27th September 2018.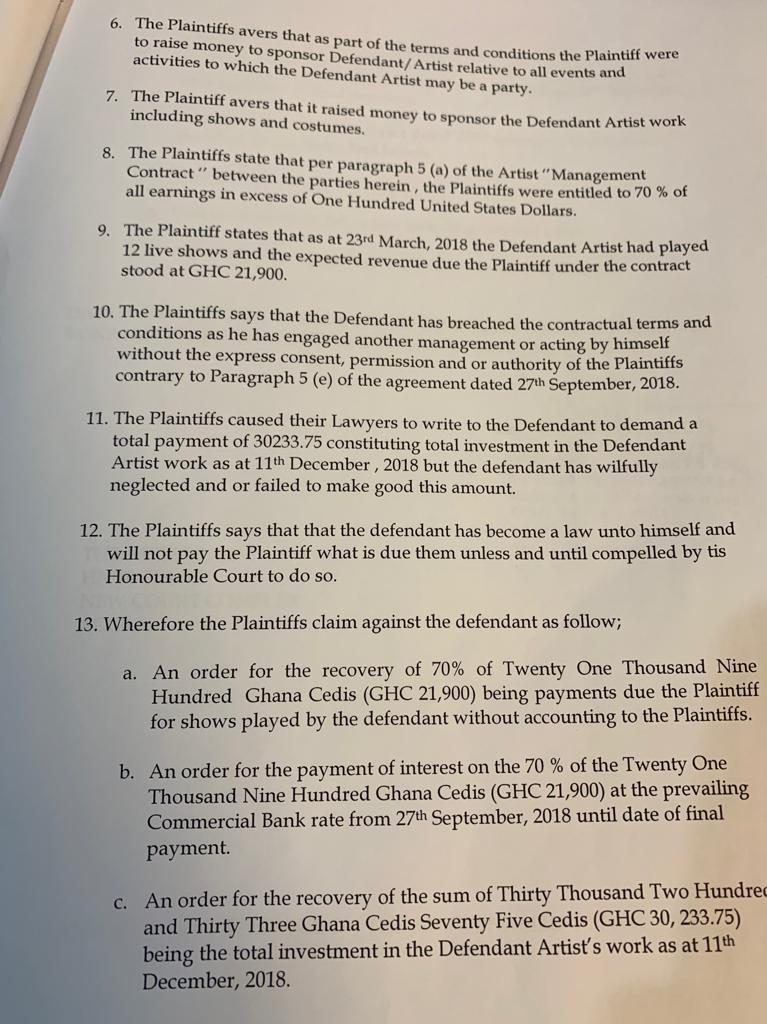 –
By Ghana Weekend