Have you seen Sarkodie's new photos he released on his birthday?
He is adorned in suits and other apparel sewn with African fabric. But while some are busily admiring the photos and wishing him well on his birthday, others would want him to remember what he told rapper M.anifest in his 'Kanta' song.
The song was a response to M.anifest's 'godMC' which was believed to have been a diss song to Sarkodie.
M.anifest in a tweet wrote: "from one Kaba god to another. Happy birthday, @sarkodie."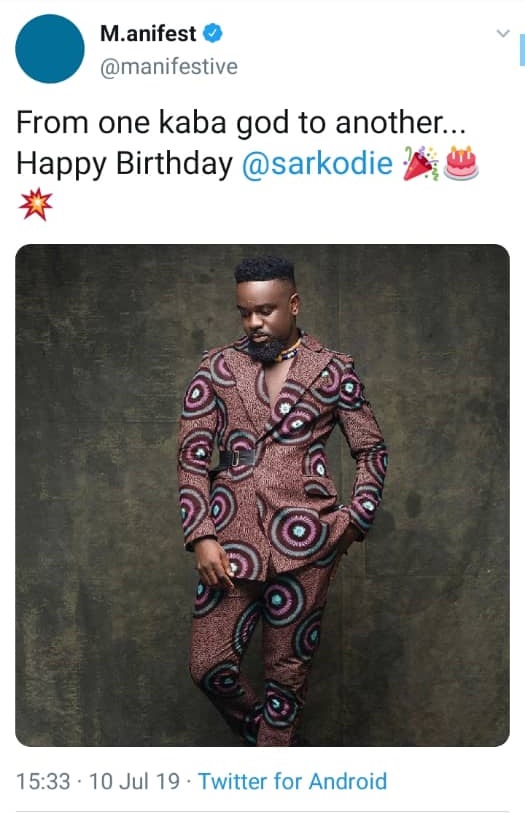 This, obviously is in reference to portions in the 'Kanta' song where Sarkodie took a swipe at M.anifest for sewing clothes with GTP fabric.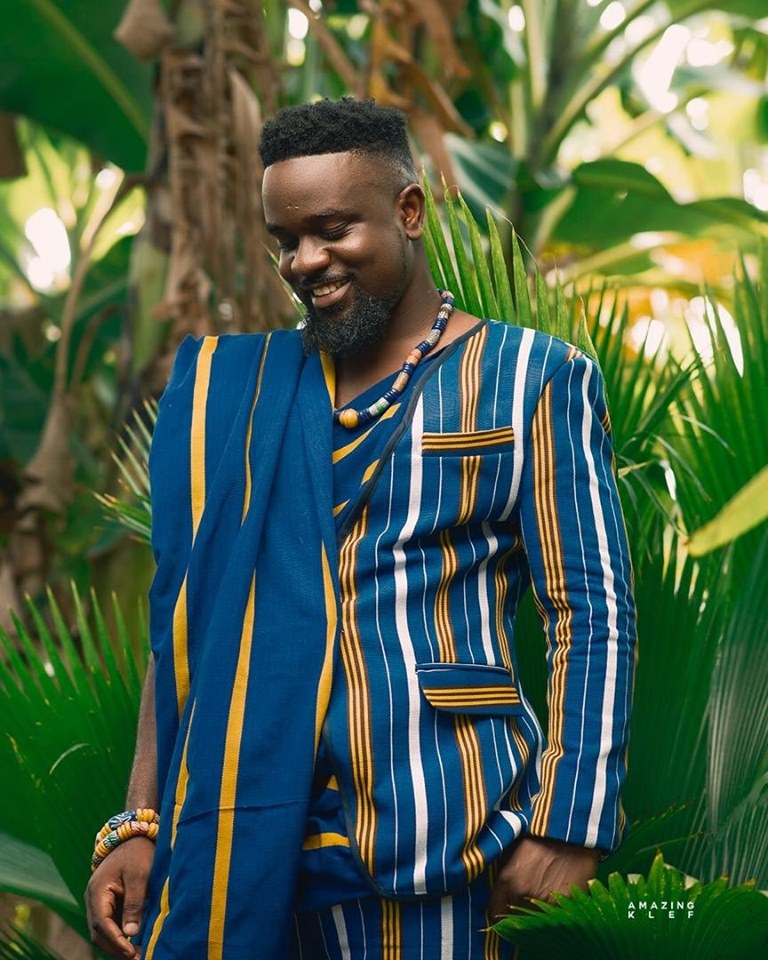 He also said M.anifest claimed he was Afrocentric because he was broke to buy expensive clothes.
But now that the two are cool together, this could just be a tweet to spark some humour.