Exactly a week after it came out that Sarkodie was not featured in the documentary of his godfather Obrafour, he has responded.
The documentary which marks Obrafour's 20 years journey in the music industry featured key figures in the hiplife game.
Obrafour had explained that Sarkodie could not feature in the documentary because the days for the shoot may have clashed with Sarkodie's tight schedules.
In an interview with Angel who is Sarkodie's manager, he noted that Sarkodie could not shoot his part of the documentary because he attended a programme that coincided with the day of the shoot.
He added that the producers were also not willing to take Sarkodie's shot at any other place apart from the studio set for that purpose; a situation which constricted them from getting featured in the documentary.
Meanwhile, a lot of critics have chided Sarkodie for not making time off his busy schedules to honour his godfather Obrafour with the feature.
Sarkodie for the first time after the news broke, has penned a pretty lengthy write-up on Facebook supposedly as regards the controversy surrounding the documentary.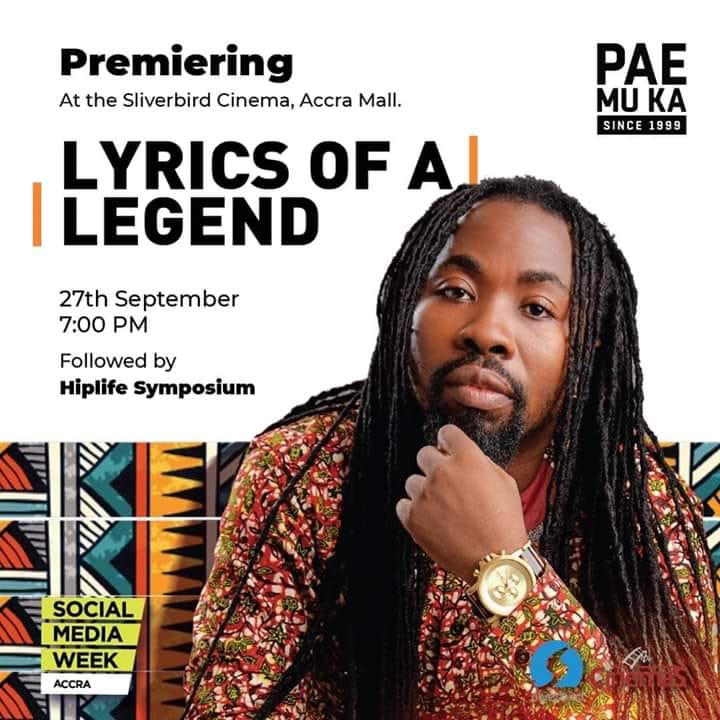 See his post sighted by ghanaweekend.com below:
Greatness is Greatness
You gotto build yourself to a point to be able to read between the lines , right at this moment I'm giving out content lol 😊 but yeah for the fans sometimes you gotto bend your standards a Lil … Most things are never that serious till we make it …
The media needs content ( *nothing wrong with that ) but as artiste, we also have the right to pick and choose what to feed into ( not by force ) . A lot of fights or negative frictions these days are never real , they are created mostly by what we read or see on social media
Eerm so 2 team Sark, 😊 I know the feeling y'all go through when there's something "negative" going on and I don't comment .But please know, if it's worth wasting energy 2 go back n forth i will. if there's no need (normally there's no truth),I won't so if I don't, y'all know😉
As the media can pick and choose which stories to focus on, artistes got same right too. Took me time to realise that most media houses don't necessarily hate you but they just choose which stories they find interesting for their audience . Some dey hate tho 🤣❤️
In all, its all❤️ on this side … Believe it or not.There's no way I will be doing door 2 door 2 explain how I feel so it will always remain the same ( you will lose people, gain more, some will hate , some will understand and some will never get you )That's just he way it is 😊
#TEAMSARK #SarkNatives #SarkNation you are the best … Can't even keep up 😊🙏🏾️ …me da mo ase pii.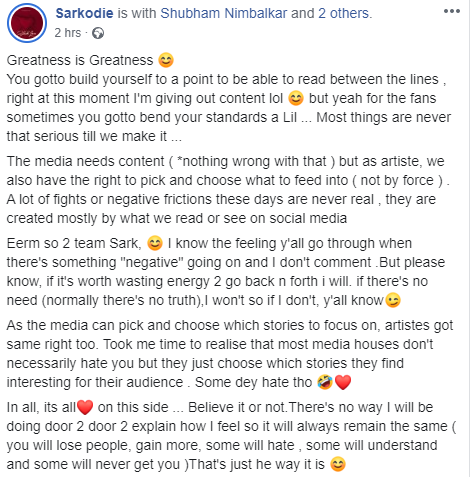 –
By: ghanaweekend.com