Plans are underway for the construction of a Creative Arts Senior High School, to be located at Kwadaso, in the Ashanti Region.
Pursuant to this objective, President Nana Akufo-Addo cut the sod for the construction on Sunday, 1st December 2019.
At the sod-cutting ceremony, he expressed the government's resolve to grow the creative industry in various ways.
"We reaffirm our commitment to the growth of the creative arts industry by cutting the sod for the construction of the very first Senior High School in Ghana dedicated solely to the industry," he said.
According to Nana Addo, the government has plans of putting up more of such schools across the country, to give many young people access to creative arts education.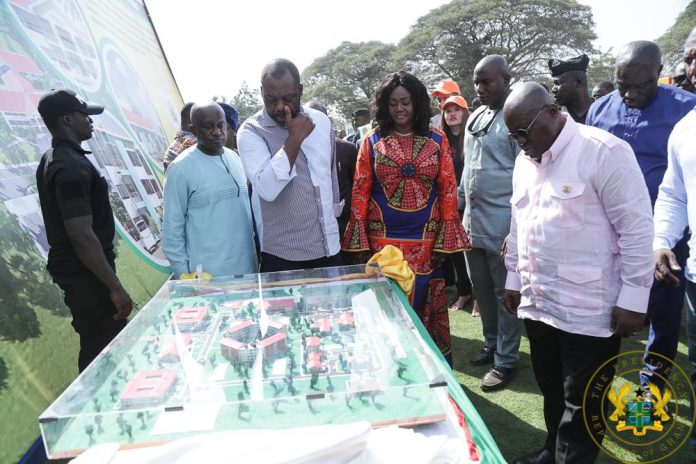 "I have every confidence that this school will serve as an important beacon for many young and talented people, seeking a fulfilling career in the creative arts," he intimated.
He, therefore, admonished stakeholders of the industry to avail themselves when their services are needed a new school.
The President said the school "takes its initial steps in order to ensure that a legacy of excellence is passed on to the younger generation within a clear and solid framework."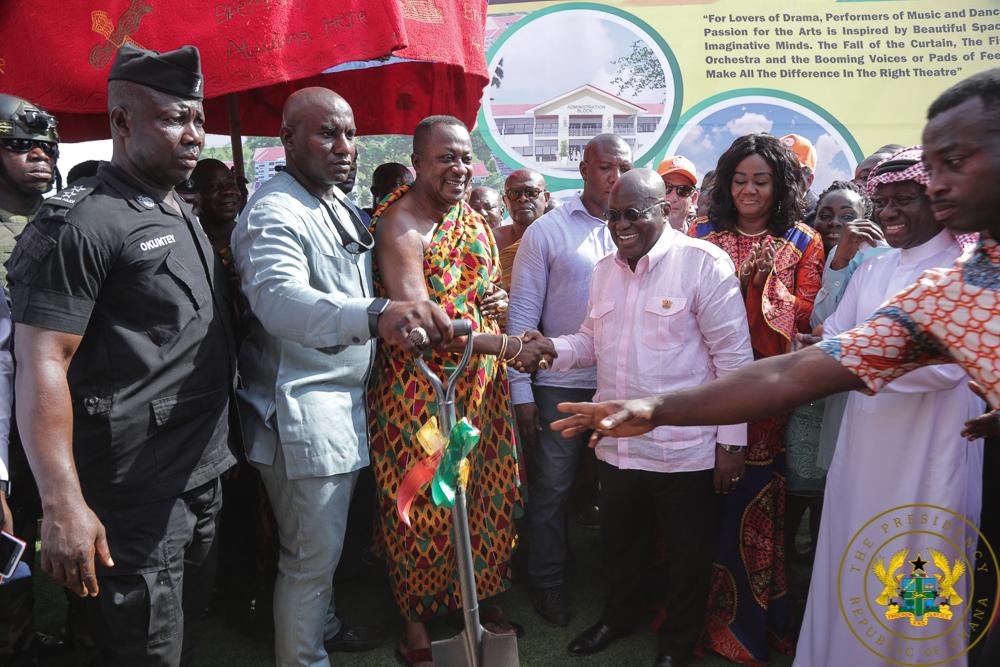 He further stated that "there could be no more fitting place for the siting of the first of many of such edifices than the ancient, vibrant city of Kumasi, famed for its rich pedigree of culture, music, dance, folklore and drama."
The New Patriotic Party in the 2016 manifesto pledged to promote, at the regional and district levels, literature, music, dance and drama competitions, particularly in schools and colleges.
–
By: ghanaweekend.com