This year has surely been a good one for Comedian OB.
He has been on top of his game, cracking ribs at all the events he graces.
Yesterday, he promised to 'kill' the Night of 1026 Laughs and he delivered, fulfilling his promise despite the heavy backlash and threats he received since his performance at the 'Decemba 2 Rememba'(D2R).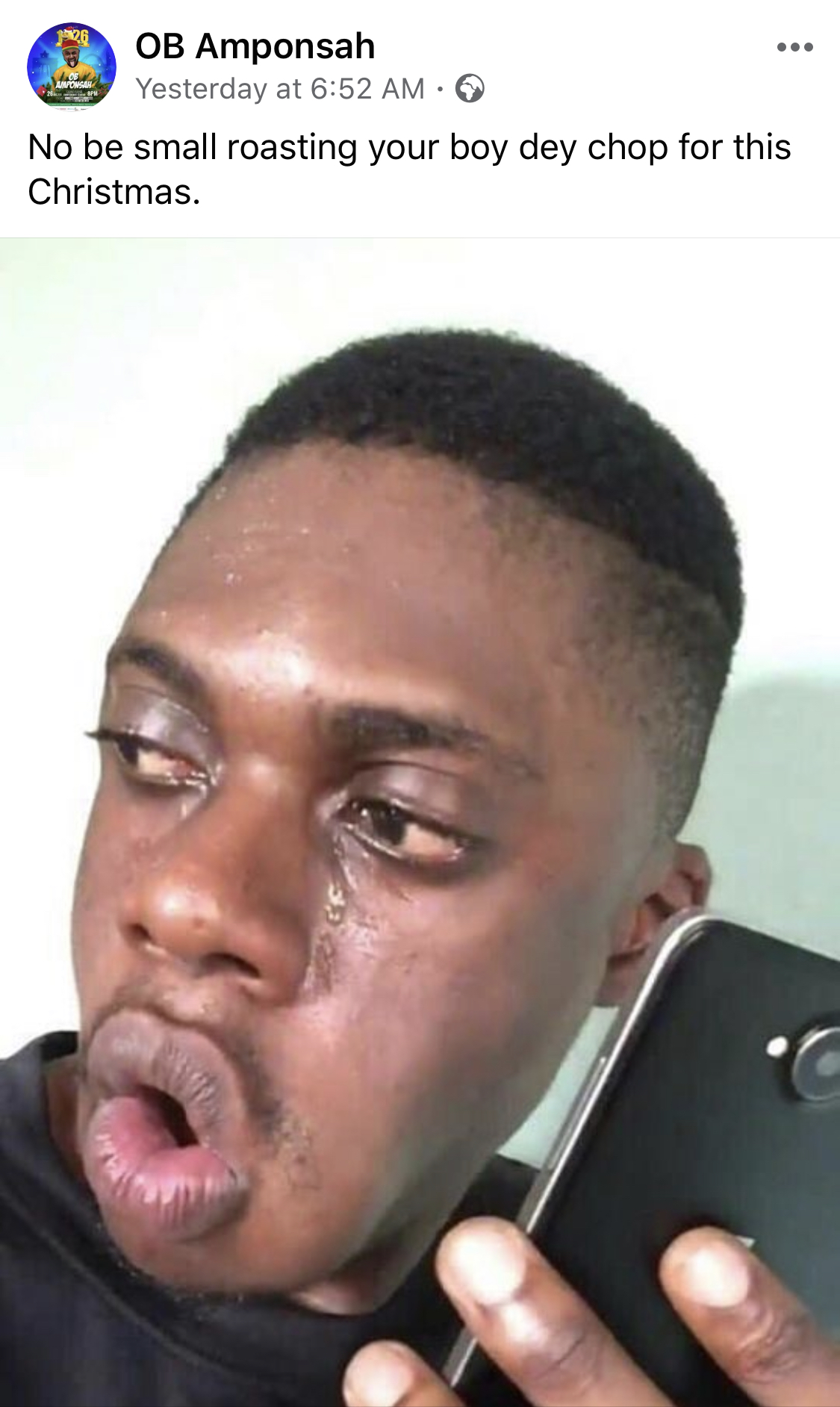 While performing at D2R, he made a joke about the meaning of ex-president Mahama's name and this sparked lots of talks and threats from the NDC on social media.
He apologized for making the 'bad' joke hoping that will compensate the NDC to end the threats but that only fueled the whole issue.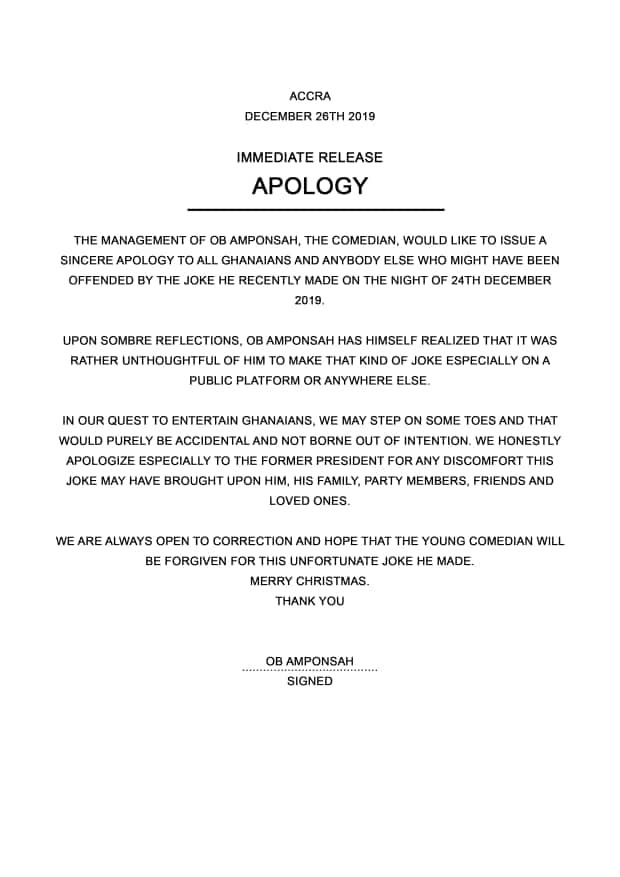 Old posts made by the comedian were pulled up to prove that he was not joking when he said what he said on stage, Sam George also joined in by petitioning Charterhouse against OB's performance at the 1026 last night.
Sam promised he would stage a massive demonstration is the comedian does 'misbehaves'.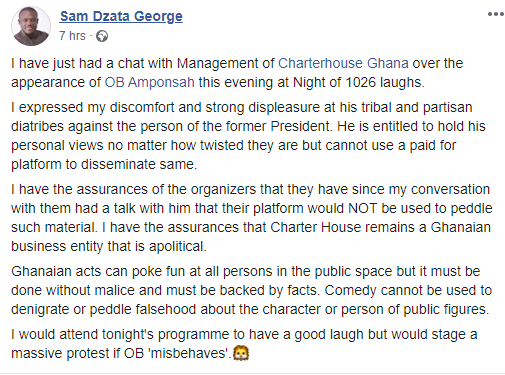 However, the 1026 laughs came off last night and the comedian sailed through.
He kept the audience laughing from one joke to the other. If you missed, check out the video
–
By: Hajia Lamy Gates |ghanaweekend.com