Princess Shyngle has disclosed that actresses do not live their lavish life on monies made from acting.
According to the actress whose body always calls for attention because of her extremely small waist with enormous hips, so much goes down in her DM (Direct Message- inbox) anytime she posts her raunchy pictures.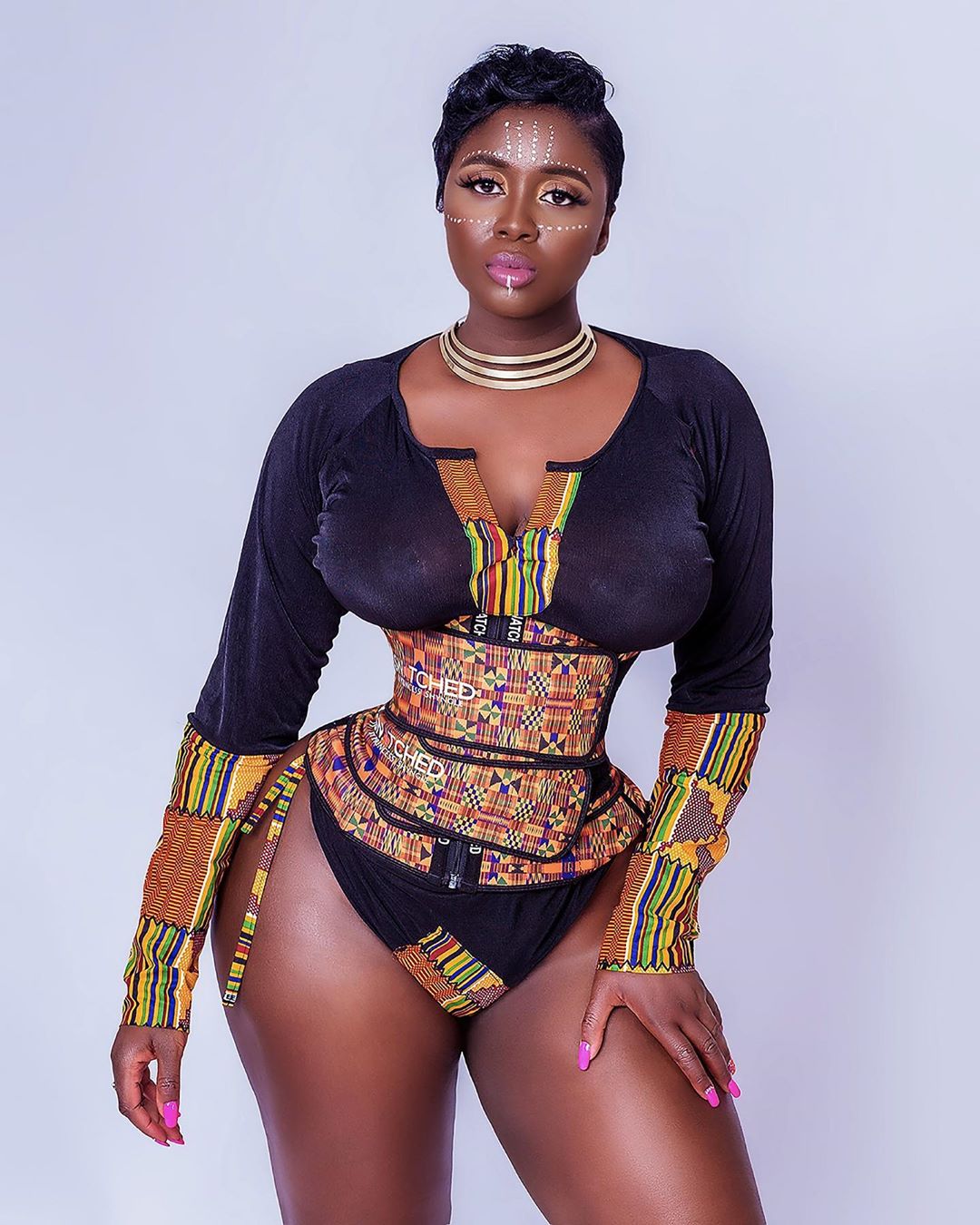 The Ghana-based Gambian actress and model mentioned those same men who sponsor the actresses come around to tell them (herself and others) what they do with the other actresses and she finds it funny when these sponsored actresses come out to brag and glorify their acts with the excuse of hard work.
She shared this piece of information on her Instagram alongside a chat from a certain man begging to spend on her.
"My dm is super fcuking lit, anytime I post a bad ass picture my dm and emails is under attack by pussy hunters ready to pay anything to get this Gambian Pussy. That's why when I see all these lying ass actresses claiming success and blessings from acting movie I just laugh my ass out as in the same men sponsoring your life style are on my dms oh or their pimps are on my dm the funny thing is these same men that sleep with y'all brag about it oh, they tell us oh. Don't let anyone fool you oh there is no actress that made her riches from just acting movie you'll have to act 150 movies and save that money to afford a Range Rover or a 1st class ticket abroad" she posted.
Back in 2019, she was reported to have said actresses recycle and date the same men and that she does not want to be an actress anymore. She talked about switching to law. That, is yet to happen.
–
By: Hajia Lamy Gates |ghanaweekend.com