The rivalry fights between Fella and Deborah keeps getting heated.
Deborah Vanessa seemed to have handled the break up well between herself and Medikal and Fella Makafui taking over when it was fresh until her brother, Wanlov named Fella, 'Macopy' and 'blew' her cover.
While on 3FM with MzGee, Wanlov talked about how Fella copies his sister especially the way she dresses.
And just like that, boom! It fueled the rivalry fights between the two popular figures, Fella and Sister Derby.
. @xx_tray deliver this sub & be prepared to be paid in block #HalfTuckInTooDemDeyCopy #MadamMacopy https://t.co/u3gx2iNmyX pic.twitter.com/V22RPGnxlw

— Queen Kubolor (@wanlov) January 6, 2020
There have been social media jabs here and there where Deborah teases Fella with the words 'Copy' and 'Noddy'- words spoken by Fella.
Fella Makafui, while doing a quick advertisement for a pizza brand, said "so we celebrating uhmm uhmm a successful lunch (launch) so yeah we having pizza from Papa's pizza so yeah anytime you're passing by, just grab a copy of pizza"
And Fella in one of the movies she starred, said 'noddy' by way of slanging 'naughty'.
These words; 'copy' and 'noddy' have become Deborah's favourite in the year 2020. She has been using them in her comments and posts on social media.
So many copies of balloons here. Grab one at @VForVanityShow 💛 pic.twitter.com/yz9vQBcZvR

— Sister Deborah (@deborahvanessa7) January 8, 2020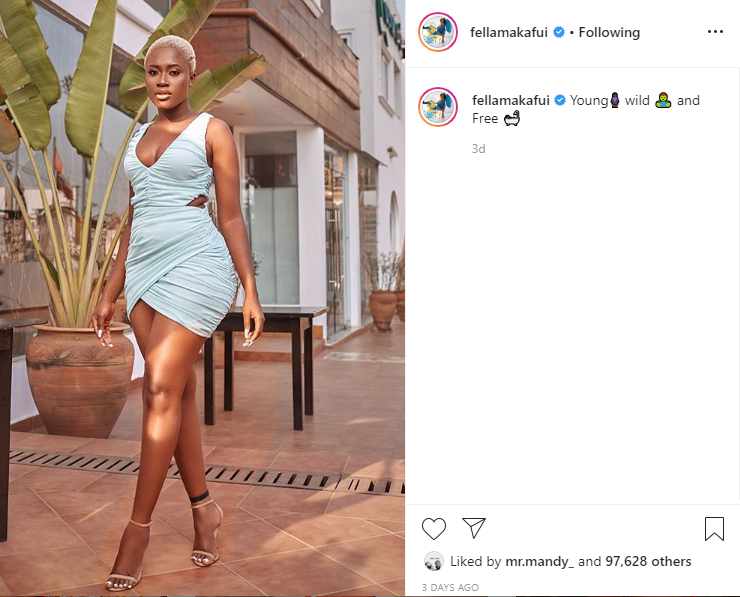 On Fella's side, she talks about her business ventures, how hate lives in people's hearts, flaunts her body, talks about being sweet in the middle and doing videos to showcase the outfits she 'copied' from Deborah.
The latest on the rivalry jabs is Deborah's punches on Auzy Media label signee, Enam's new song, 'Talk to your boyfriend'
In the song, which also features T'neeya, Deborah used her lines to mock and throw jabs.
"Na wo nim s3 he dey plus me/nanso you want minus me/then we get plans multiple/but you take adwinfi come divide.
"Match wei wo one outcome p3/ebi b3y3 wo ama w'aka how come p33/Otwea, koo kyea meko/Kakalika love spray, m'ato," Sister Derby fires.
It seems the fight is not coming to an end anytime soon.
–
By: Hajia Lamy Gates |ghanaweekend.com