The son of Osei Kwame Despite, Kennedy Osei, fondly called Ken is not only handsome and affluent, but he also has some really interesting qualities I bet you didn't know he has.
He is the eldest son of Osei Kwame Despite, CEO of the Despite Group of Companies but he is not living in his father's shadows.
Check out some of the things you may not know about Kennedy:
(1) He had his elementary education at the John Teye Memorial Institute, Accra.
(2) He is also a Santaclausian hailing from Adisadel College, Cape Coast.
(3) He holds a Master's degree in Money, Banking & Finance from the University of Birmingham, England.
(4) He holds a Bachelor of Science Degree in Business Administration (Banking & Finance Option) from the University of Ghana and an LLB Law from Mountcrest University College.
(5) He oversees Okay FM, Neat FM, Peace FM, Hello FM, UTV and Peacefmonline.com
(6) He has been in the REAL ESTATES business for almost a decade, seeing to renting, renting of properties in the Greater Accra and Ashanti Region.
(7) Ken has refurbished a library for Rev. John Teye Memorial Institute, his alma mater, Rev. John Teye Memorial Institute's a library.
(8) He has organized a free talk on "Evolving the African Narrative: Focus on Deriving Economic Benefit from African Emerging Dominance in Pop Culture" With The Tribal Africa X Open Space Team at the Kempinski Hotel, Accra.
(9) He saw to the execution of projects and donations from his father which includes 37 Military Hospital's "Despite Children's Block", the Wiamose Police Station Complex, the Tesano Police Station and a lot of others- per the Despite Media annual Free Health Care Programme
(10) He is the Managing Director – Golden Crest Hotel and Golden Crystal Hotel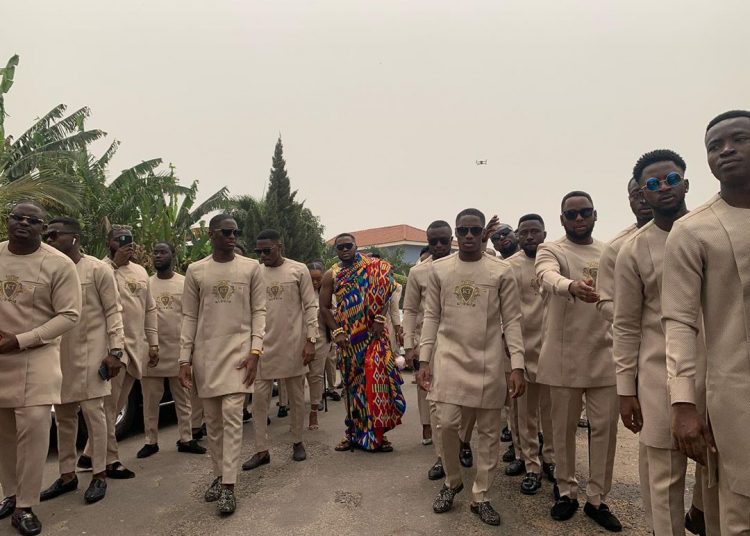 (11) He is the Director, Aerial Plus Service- A company that is into power line inspections, advertisement and other media content provision.
(12) He is the Director, Nextbite Company Ltd – Importers of Food products and confectionaries.
(13) He is a Founding Member, TRIBAL AFRICA – a movement of young Africans set up to promote African Culture and Heritage.
–
By: ghanaweekend.com