Celebrated playwright, Uncle Ebo Whyte is dedicated to serving the creative industry with his exceptional theatre works.
After honouring Archbishop Duncan Williams with a play on his life story a few years ago, Ebo Whyte and his Roverman team have done another one for Reverend Sam Korankye Ankrah Apostle General of the Royal house Chapel International.
The play titled 'Final Warning' was a mixture of comedy and music to enact the untold story of Rev. Korankye Ankrah who admitted shedding tears while watching the production.
According to Uncle Ebo Whyte, Roverman Productions decided to stage a play about Sam Korankye Ankrah after the pastor's wife after approached them with a proposal as part of the church leader's 60th-anniversary celebrations.
On February 23, 2020, Rev. Korankye Ankrah will celebrate his 60th birthday and 30 years in ministry as a man of God.
The play, 'Final Warning,' will be opened to the public on February 29; March 1, 6, 7 and 8.
At the premiere which took place at the National Theatre on Thursday, February 21, 2020, the Reverend Minister who could not control his emotions said: "I haven't cried in my life for a long time… Ebo Whyte captured it explicitly perfectly."
"At the time she did, we were not sure how we were going to do it. But that is a man of God and anything you do to celebrate him honours God and God came through for us," he said. "What you just witnessed is the work of four weeks; we normally take 6 weeks to do a play. But because we wanted it to be part of the week of celebration for his 60th birthday, we pulled out everything, drove ourselves crazy to be able to do it," he said.
Uncle Ebo Whyte and his Roverman Productions have done productions such as 'Unforgiven', 'Rejected', 'God You're Fired', among others.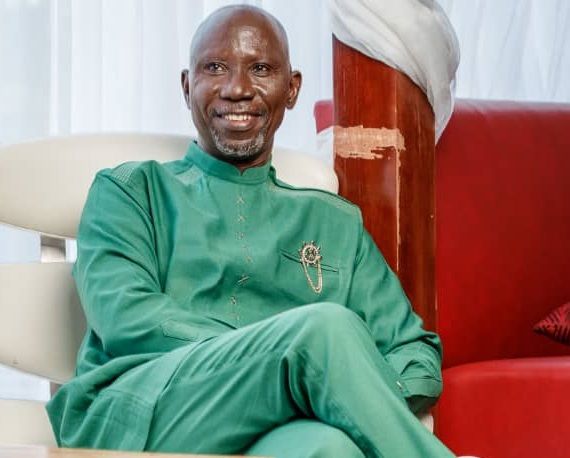 –
By: ghanaweekend.com