Ghanaian actress Juliet Ibrahim is facing a social media backlash after calling Africans beggars in  a comment on Instagram.
The actress was one of the viewers on Canadian rapper, Tory Lanez page when he went live on Instagram.
While watching, taking a look at all the comments praising the artists and appreciating his talent commented that if it were any African artists , the comments would have been all account numbers begging for money.
From all indications, the comment did not go well with Ghanaians, especially.
Although some people agree she spoke the truth, others say she has disgraced Africa and Twitter is lynching her.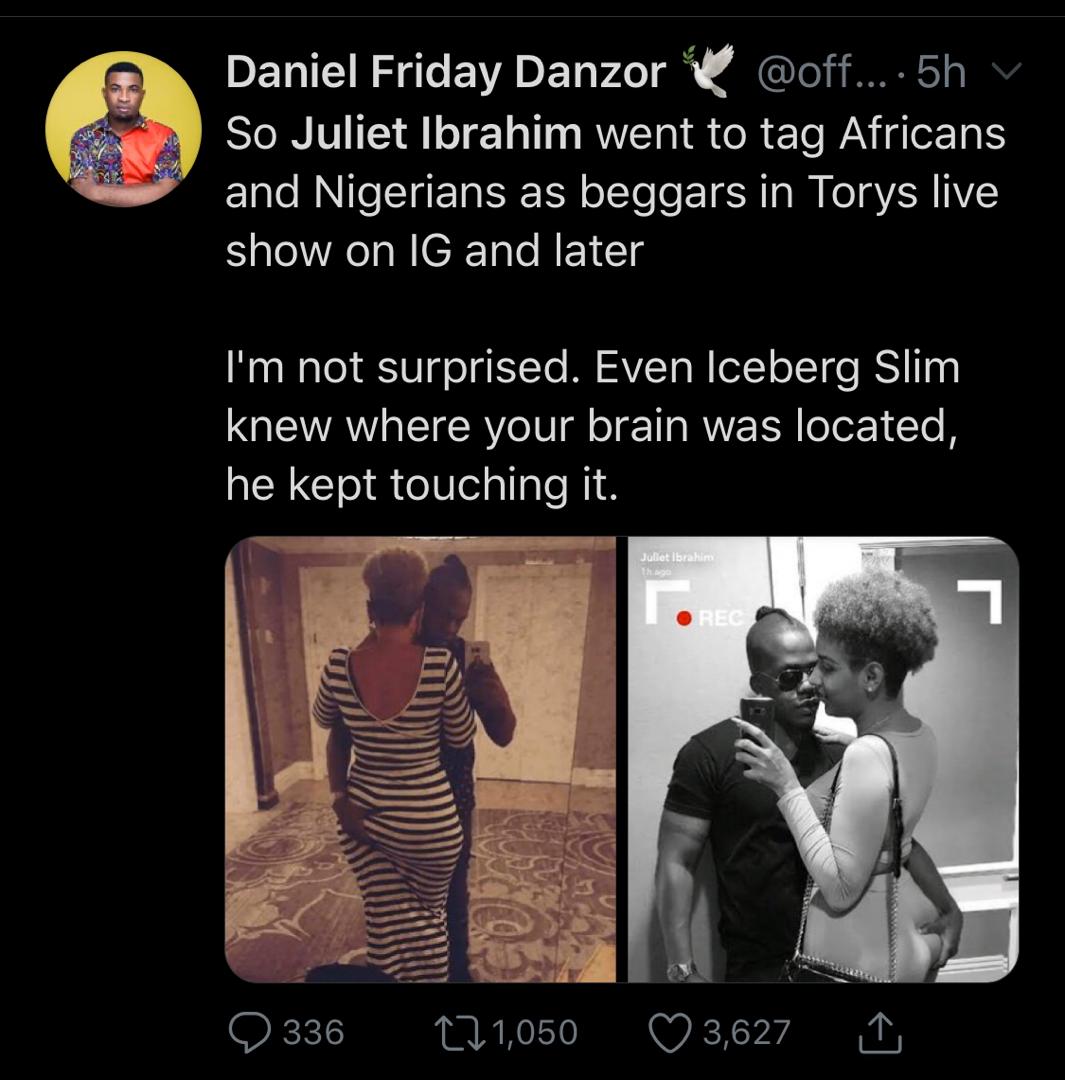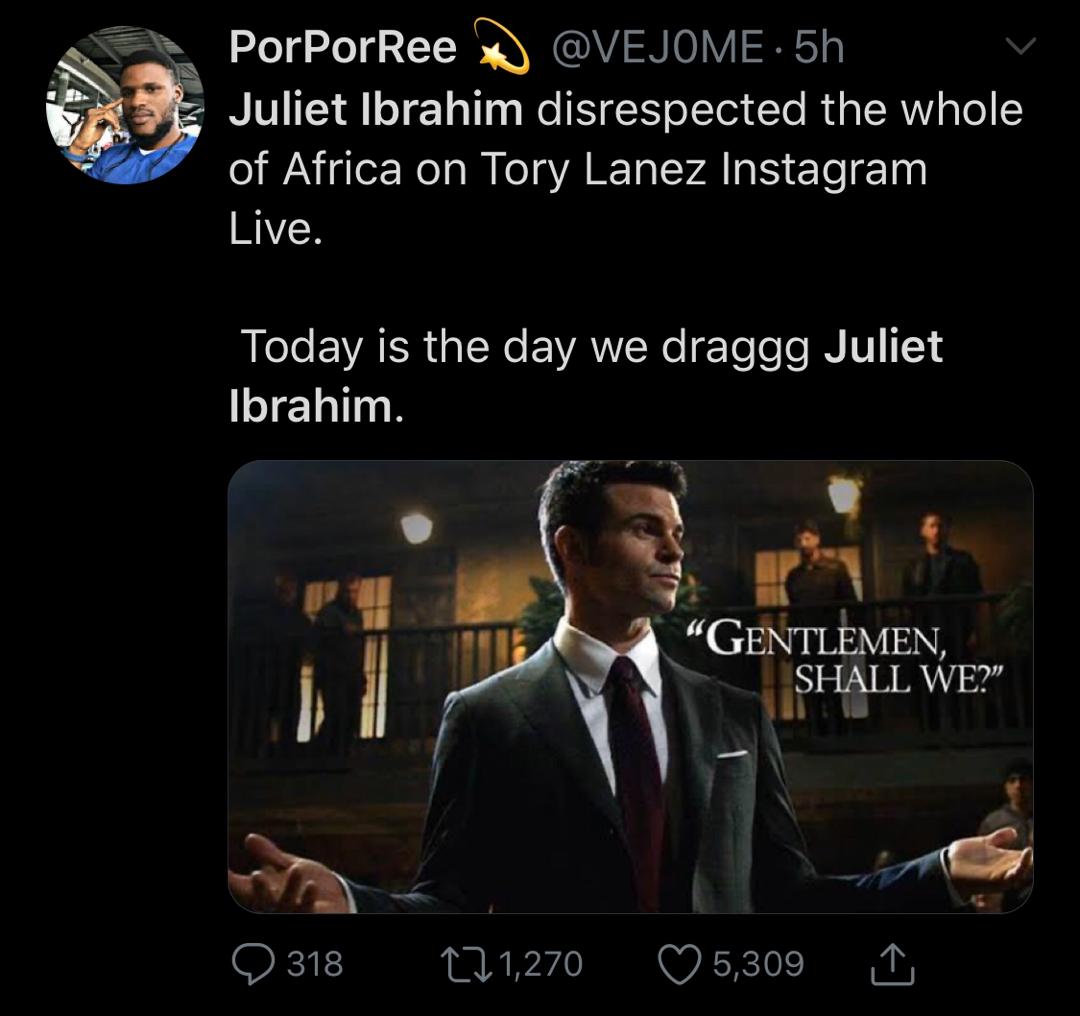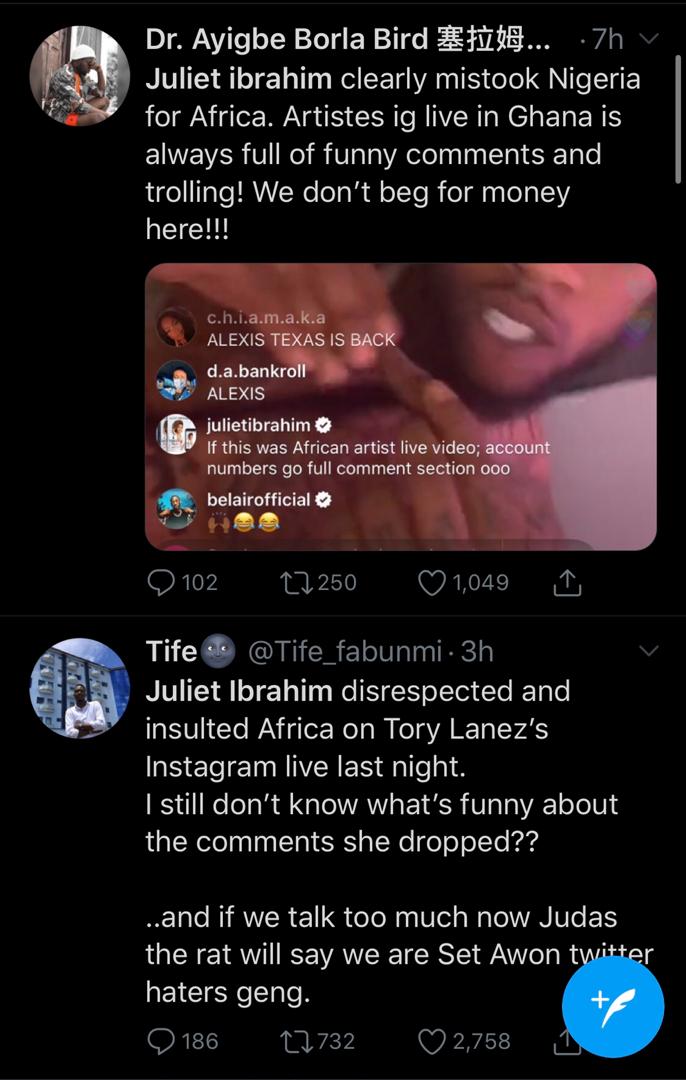 –
Hajia Lamy Gates |ghanaweekend.com