Child Rights International, Child Rights International (CRI), a non-governmental organisation that is committed to the promotion and protection of the inherent dignity of the child, has asked the police to investigate a nude photo shared by actress Akuapem Poloo on her Instagram page.
In a letter signed by the Executive Director of the organisation, Bright Appiah, they requested the Criminal Investigations Department of the Ghana Police Service to bring the actress to order.
"As a child rights organisation, that believes in upholding the rights of children, we deem this act as a violation of the Welfare Principle of the Children's Act and abuse of the child's right to privacy and dignity. We wish to notify your esteemed office to investigate the taking of the said images and its circulation,' he wrote.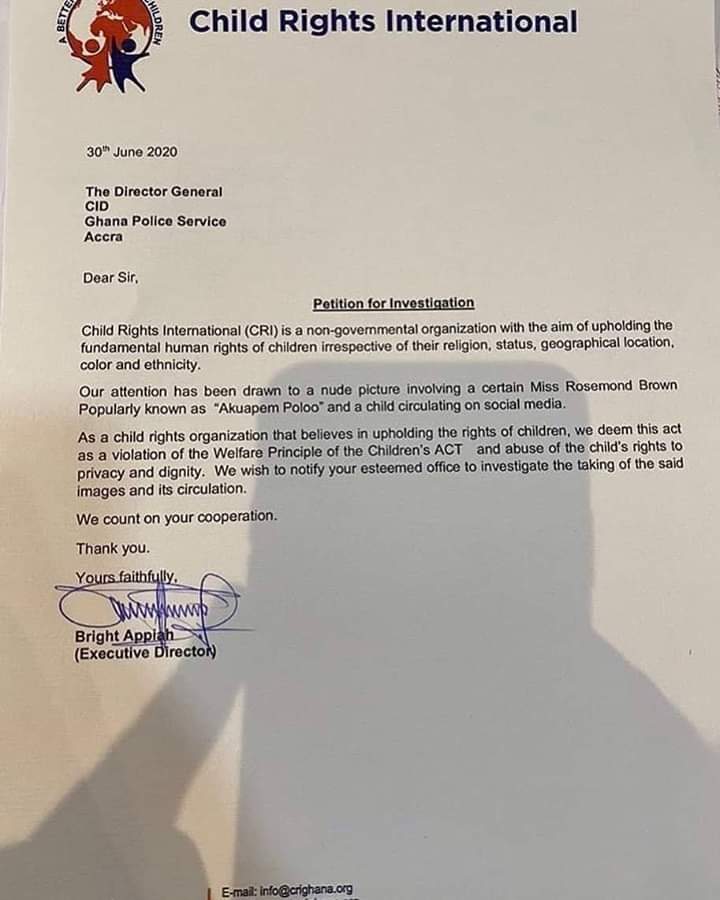 On Tuesday, June 30, 2020, actress and Instagram model Rosemond Brown (Akuapem Poloo), shared a nude photo of herself and a half-naked photo of her seven-year-old son on his birthday.
According to her, she decided to go naked to prove to her son Mudasir Muhammed Yakubu that she gave birth to him in the same state and that if he should see her naked lying somewhere he should not pass but rather see her as his mom who brought him to life.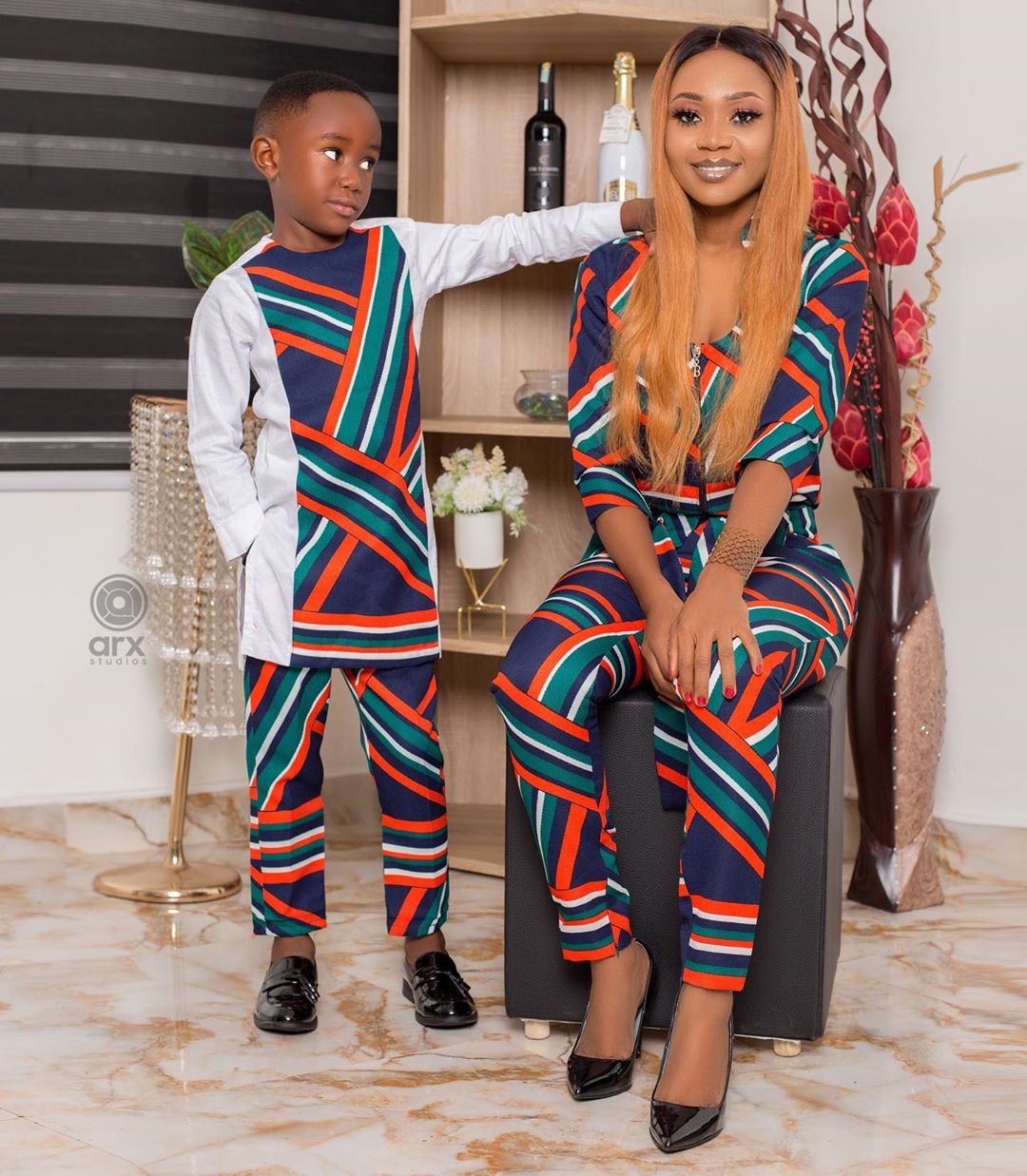 She also recounted how she had a smooth delivery without any form of complications.
"I only felt the 30 minutes pain when you were turning to come out. You were soo good to me. I gave birth with no complication, no cut no disability," she noted.
Since she posted the photo, there have been heavy criticism, with a lot of people asking the law to deal with her for abusing the rights of her child with indecent behaviour.