On the back of a recent blog post seeking to ridicule broadcaster Abeiku' Santana's financial success, the Kaya Tours CEO has responded.
He took to is Instagram page to state that he prefers to live a life that makes him comfortable than one that pleases people.
Earlier on, a blog had shared a photo that had Abeiku Santana, Osei Kwame Despite,  Kennedy Osei,  Dr Ofori Sarpong and another man.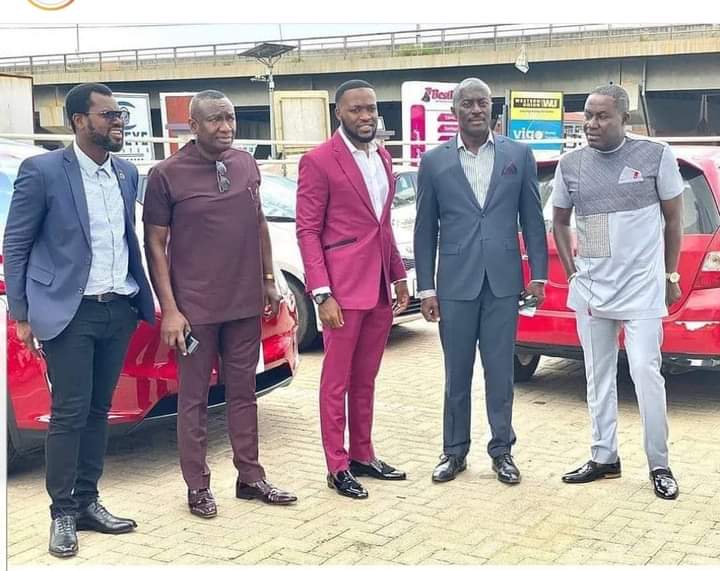 The writer captioned the article: "Four successful men and the odd one – Abeiku Santana."
This was to imply that the Okay FM presenter has achieved so little to be in the photo with the others.
After arts writer Arnold Asamoah Baidoo took to Facebook to slam the blogger, Santana also responded.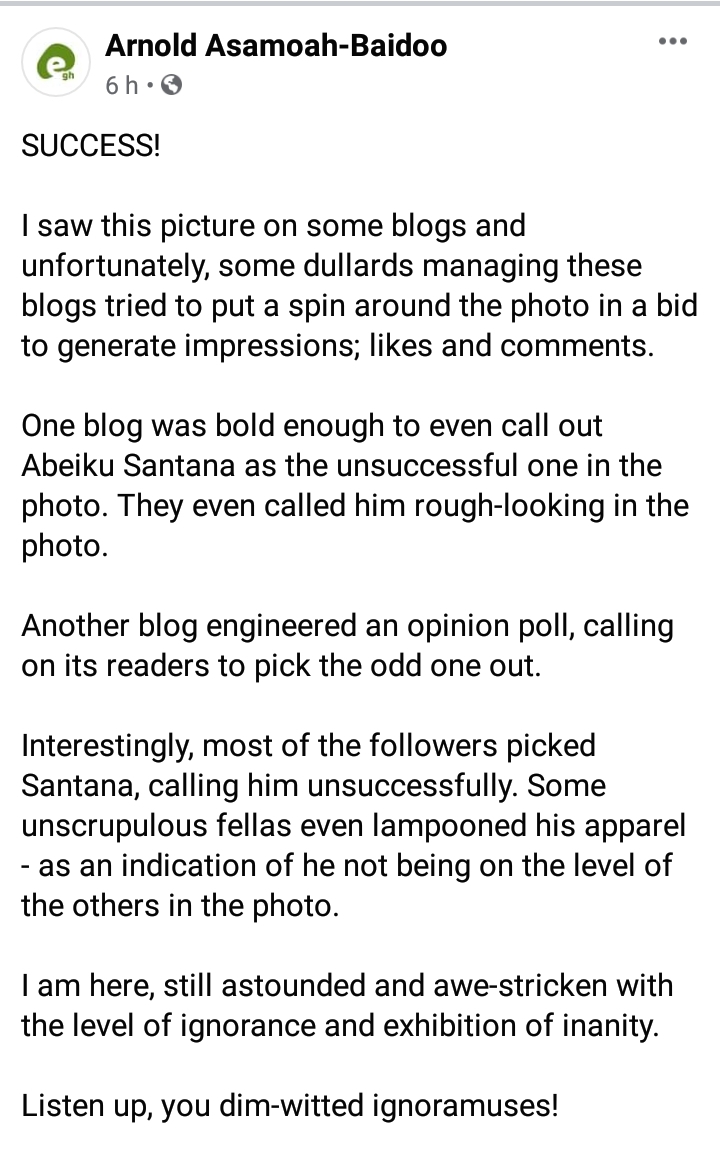 A lot of people who are aware of the successes Abeiku Santana has chalked, blamed the story on the writer's ignorance of Abeiku's achievements, which is borne out of the fact that he does not accentuate that aspect of his life.
According to Arnold, Abeiku is the most successful presenter in Ghana – just that he does not make noise about what he has.
Abeiku in his IG post appalled the reckless reportage and stressed the effects of cyberbullying on individuals.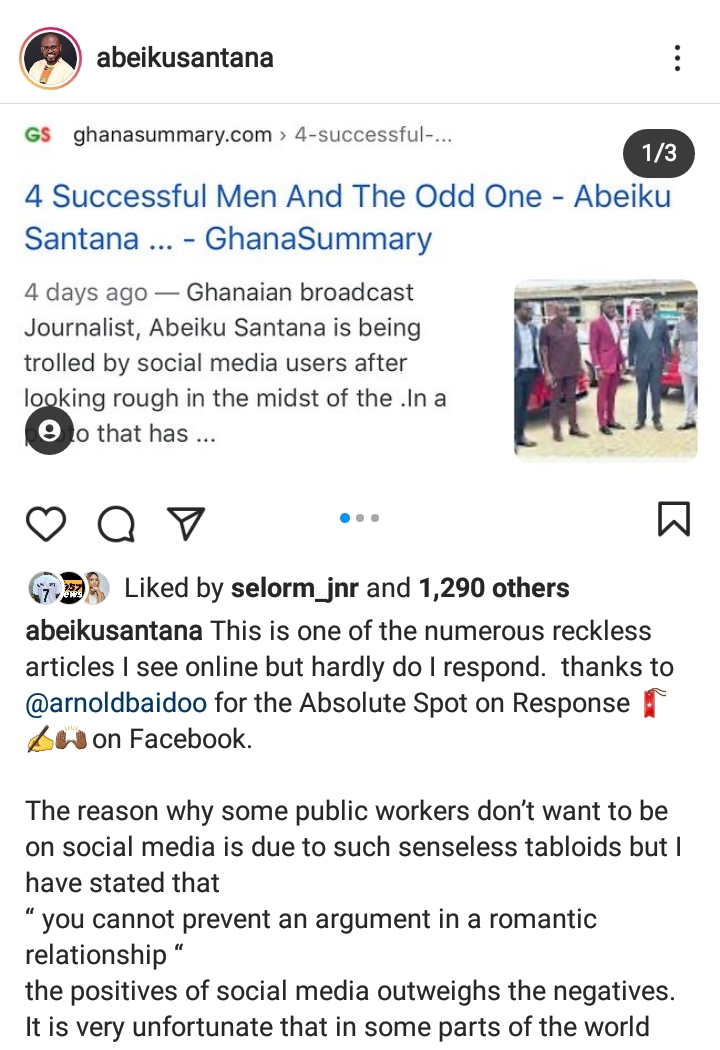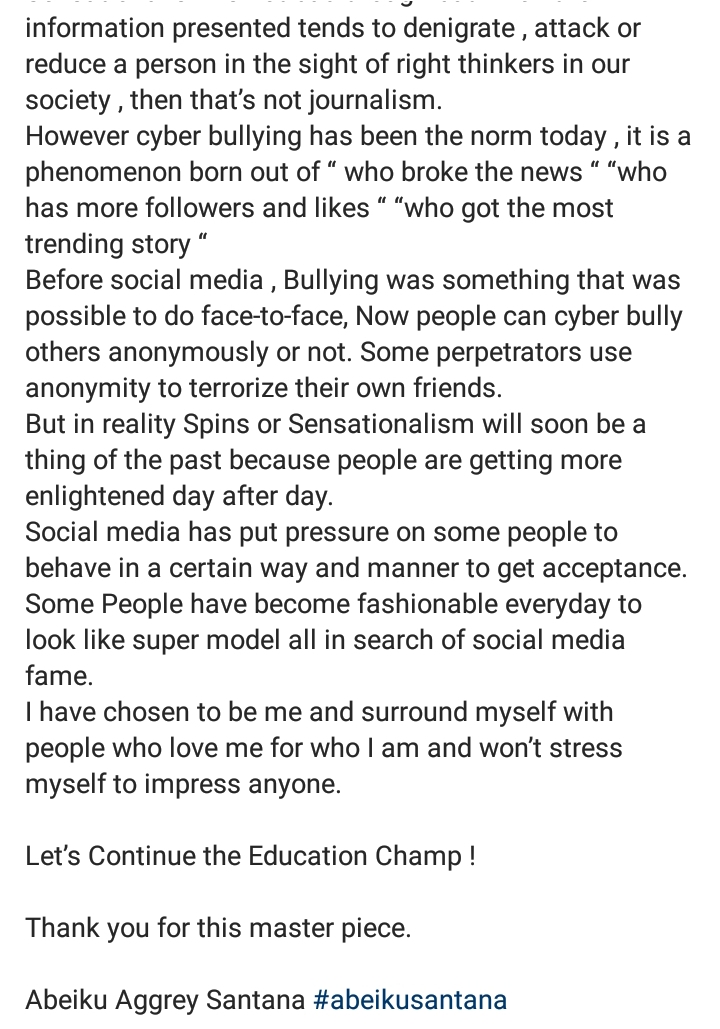 –
By: Kwame Dadzie | ghanaweekend.com