The advent of the internet and social media for that matter has given birth to a lot of talents which hitherto would need a radio or television platform to be noticed.
Social media in recent times is flooded with people providing content to educate, inform or entertain.
There is no gainsaying that Teacher Kwadwo and Kwadwo and two of the most popular content creators on the streets of social media.
They both use their Facebook, Twitter, Instagram, YouTube pages to push their craft; a practice which has become wonted among millennials.
There is currently a rift between these two creators over who is more talented and who is the biggest in the world of content creation.
For the past days, they have been trolling each other and people have already started giving their own verdicts.
But wait! Did anybody win? Has the bout ended?
The beef started when Michael Owusu Afriyie aka Teacher Kwadwo, after winning the Content Creator of The Year at the National Communications Awards ahead of Kwadwo Sheldon aka Content Nyame, started poking fun at him.
Sheldon retaliated with a few posts and later deleted.

But is this really the genesis?
Kwadwo Sheldon has expressed disappointment at Teacher Kwadwo for rejoicing when his YouTube account was recently suspended.
After the back and forth both content creators have benefitted in terms of attention and numbers.
Even though Teacher Kwadwo has more number than Kwadwo Sheldon on the various platforms, he was quite invisible on Twitter. He has capitalised on this to get more followers and fans on Twitter.
The two have had interviews on traditional media and that a big push. Migrating one's popularity from social media to the people is really something that every creative should be happy about.
From the public commentary, it clearly appears a lot of people are in favour of Teacher Kwadwo. This is not surprising at all because Sheldon has an abrasive character which has earned him the 'arrogant' tag. He says he does not even care about what people think about him. He puts together his content, speaks his mind, and leaves the rest to the consumers.
This means that in as much as they have both gotten the attention of the general public, it is evident that Teacher Kwadwo is the biggest beneficiary in this case (at least at the moment).
Sheldon really has love from people – it is evident in the support he had when he lost his YouTube account a few weeks ago. But in this battle, the 'okays' seem to be lopsided in Teacher Kwadwo's favour.
Have they made peace?
I thought they had made peace after appearing on Abeiku Santana's show on Okay FM.
🤝🏿🤝🏿 pic.twitter.com/hUhC7maVLV

— Content Nyame (@kwadwosheldon) November 18, 2020
My assumption was affirmed by a post they both made suggesting that they loved each other, regardless of the beef but Teacher Kwadwo keeps trolling and Sheldon is also digging up a lot of things from Teacher's past with regard to some rape comments he made.
Naah that's not rape..That's romance..Original Rape Nyame!@TeacherKwadwo pic.twitter.com/CpFYW3CNTM

— Content Nyame (@kwadwosheldon) November 19, 2020
🤝🏿🤝🏿 https://t.co/suUCGfMMVL pic.twitter.com/QNZrxTTvVC

— Content Nyame (@kwadwosheldon) November 19, 2020
Will this revive the dying embers? Teacher Kwakdwo has retaliated with a rape post that Sheldon also did in 2013.
@kwadwosheldon take ur receipt bro.

U start early too. 2013? Senior oo senior. I hail u 🙌🏾🤣 pic.twitter.com/g7M84W2XZO

— #ORIGINALcontentNyame🤪 (@TeacherKwadwo) November 19, 2020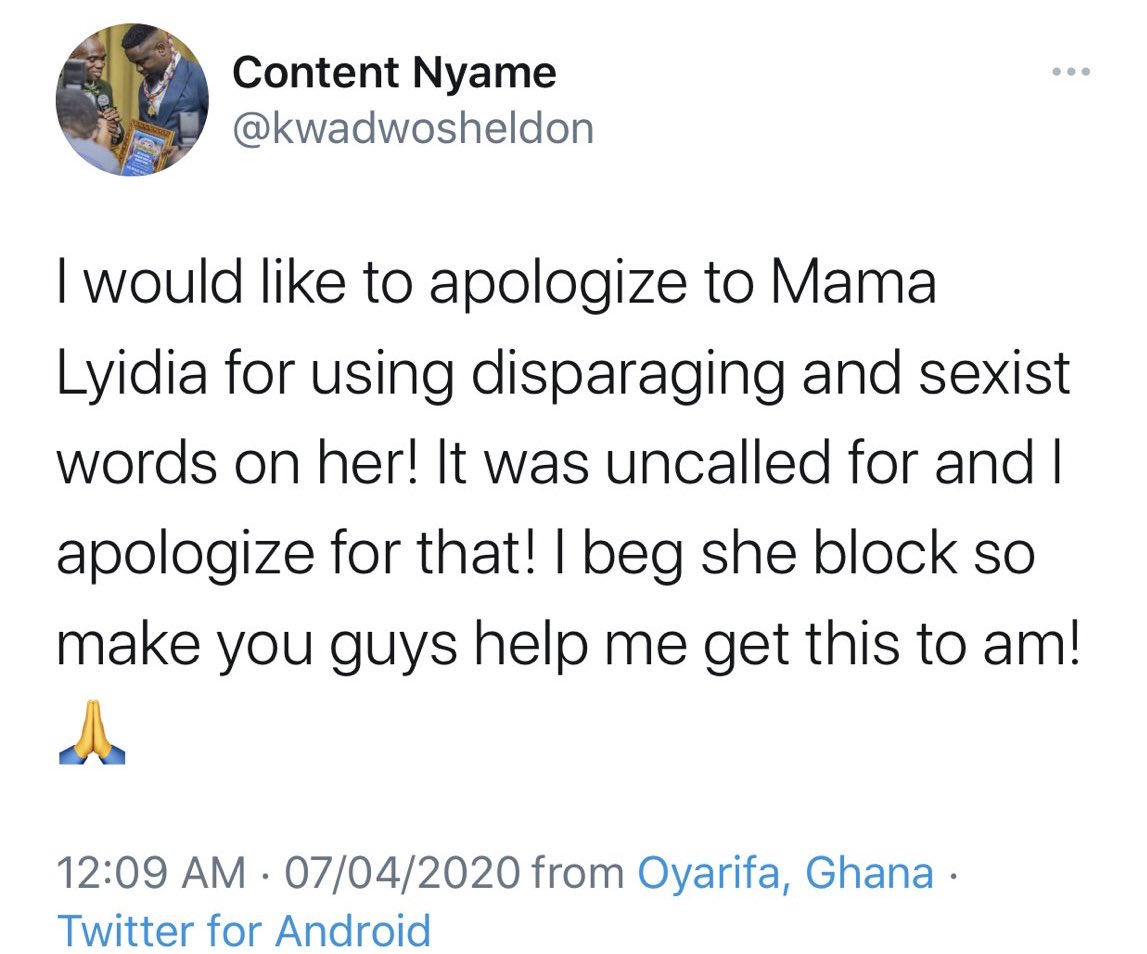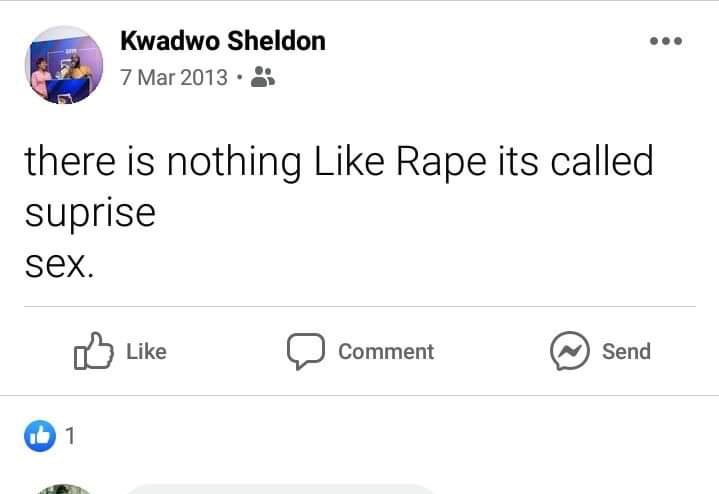 Why not do a project together?
I think the creative industry is too big to accommodate everybody. Both guys are talented and they have their loyal fans who will kill for them anyway.
But after the beef, what next?
Let them do a project together and cash in big on this beef!
–
By: ghanaweekend.com