An amount of GHS 6,000 has so far been raised by the Executive Director of the National Theatre, Amy Appiah Frimpong to repair the cooling tower system of the theatre.
The theatre seeks to raise $75, 000 (GHS 436, 000) for the project.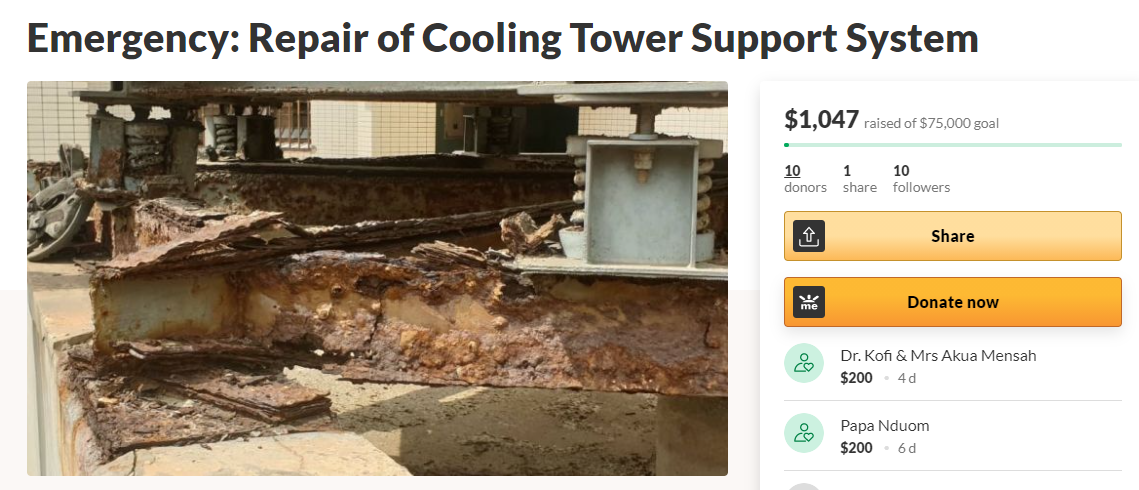 In December 2020, the Director posted on her gofundme account page that their air conditioning unit needed some major repairs which were being addressed over the last two years.
"However with the advent of COVID-19 and the restrictions to movement and congregation of people, the Theatre was shut down for six months," she wrote.
The post further notes that during this period the water in the air conditioning unit was turned off to protect the equipment and minimize spending. Unfortunately, this led to a fast deterioration of the metal stands supporting our cooling towers.
"Still struggling from the impact of COVID-19 and our inability to generate the needed funds to fix these towers, we need the support of friends and lovers of the Performing Arts to save our cooling towers and to save lives," she added.
–
By: ghanaweekend.com