On Sunday, May 16, 2021, Ghanaian highlife giant Bisa K Dei performed at the Bouake Festival, an annual music festival in Ivory Coast.
The festival was held from 14th-16th May 2021.
Held in the Ivory Coast's second-largest City, Bouake, the festival launched in 1964 is marked by the parade of floats, majorettes, masked balls, a street carnival, among other activities.
In videos that circulated online Bisa K Dei is seen performing his smash hit songs to the relish of the patrons.
This is not the first time Bisa K Dei has performed in the country. Because his songs are prominent in Ivory Coast, he usually gets invitations to play gigs in that territory.
Bisa K Dei's international appeal is one that is growing by the day.
Last year, his song 'Asew' has been featured in a Hollywood movie titled 'Jingle Jangle' which is already streaming on Netflix.
The movie also features songs by Usher Raymond and John Legend.
Bisa K Dei has mega-hit songs such as 'Brother Brother', 'Mansa', 'Baba', 'Odo Carpenter', among others.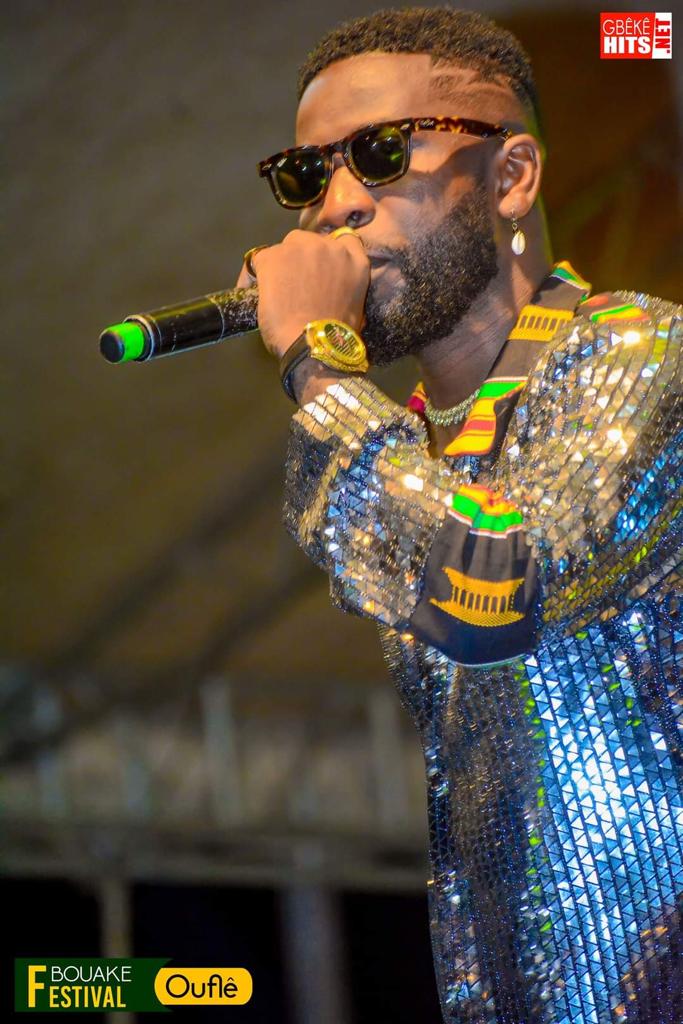 –
By: ghanaweekend.com