The Musicians Union of Ghana has pleaded with President Nana Akufo Addo to lift the COVID-19 restrictions on events so musicians can recover their source of livelihood.
In a press statement, the Acting President of MUSIGA, Bessa Simons said the ban on entertainment events is putting a strain on many musicians and performers, and making life unbearable for them.
He assured that the musicians will adhere to the COVID-19 protocols when the ban on their events is lifted.
This comes after constant pleas by movie makers for cinemas to be opened.
A few months ago, Nana Addo said the COVID 19 task force was reviewing the ban on cinema operations in the wake of the pandemic.
Meanwhile, some have argued that if funerals of prominent people could be held with patrons disregarding COVID protocols and soccer lovers could throng stadia in droves to watch matches, it's about time entertainers were allowed to hold their events.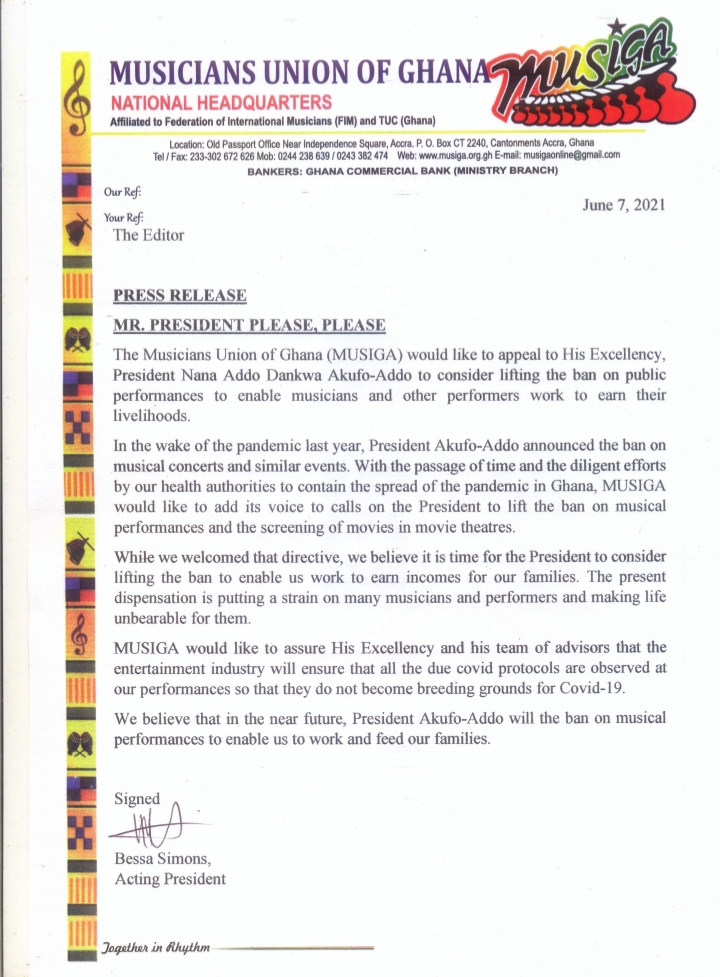 –
By: ghanaweekend.com