Rasheeda Adams, a professional Real Estate Investor and Developer in Accra, on Thursday, 2nd September 2021 launched her book titled A Roof Over One's Head at African Regent Hotel.
The book was written to provide practical information that will favor individuals who may be interested in Real Estate. It came as a savior since most of the books that have been written on the subject are not location-specific and usually provide information that is inapplicable in our part of the world.
Speaking at the event, she said, "I wrote this book so that Ghanaians and Africans, for that matter, will have information that speaks to our experiences with building and acquiring property to make a profit and in our collective quest towards bridging the housing gap on our continent."
A Roof Over One's Head teaches how to: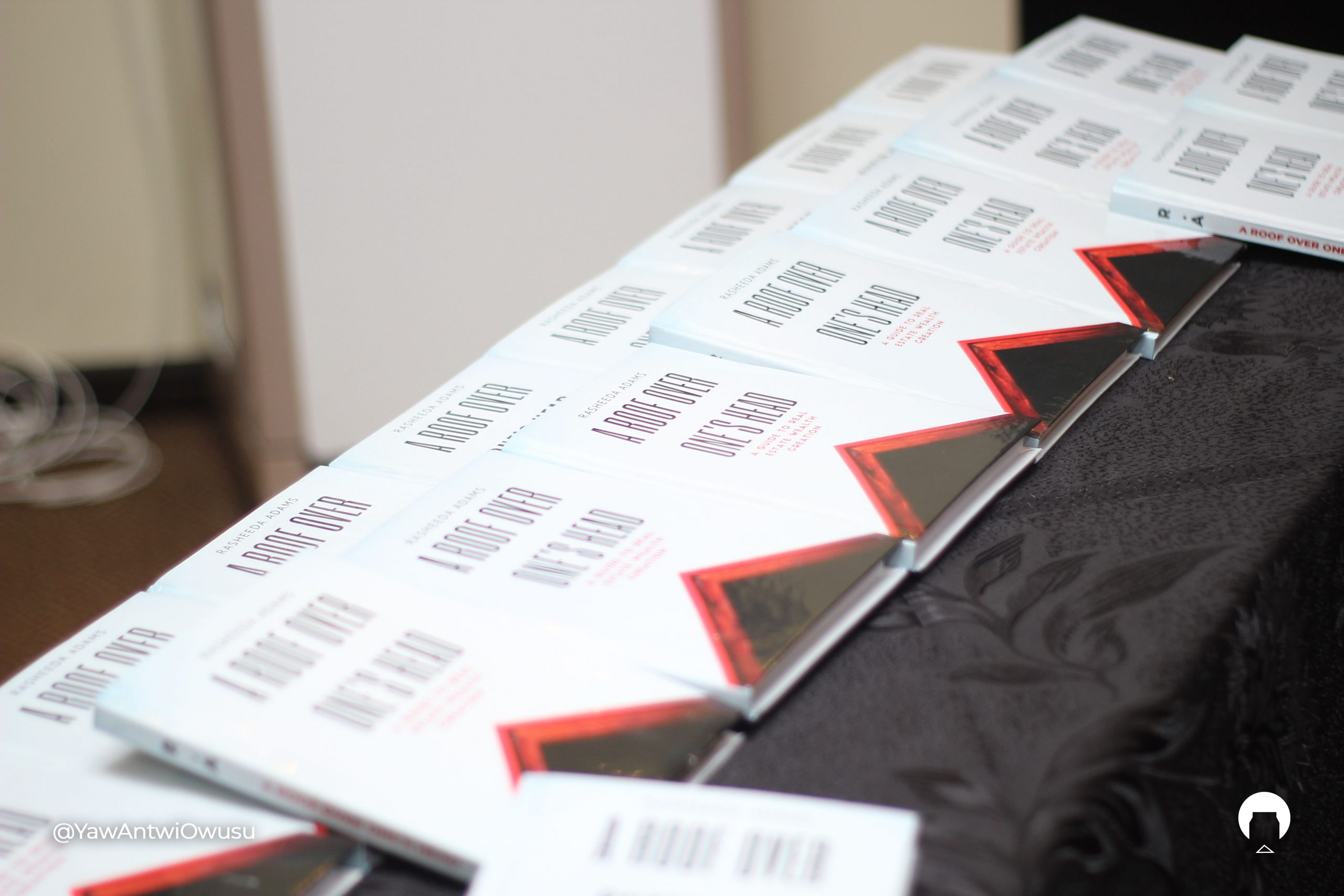 Invest in Real Estate

Identify Profitable Property

Finance your Investments

Add value to your property

Create wealth through Smart Property Management
One would deem Rasheeda Adams to be the best writer for such a book because being a successful Investor herself, she understands the importance of sussing out the right investment opportunities through market analysis and proper valuation. Her insight into the Ghanaian Real Estate market is unmatched, making her the toast of property investors in and out of Ghana, first-time buyers, homeowners interested in leveraging their assets to invest, second-time buyers, and seasoned investors alike, to hold their hands and guide them as they seek to invest in both personal and investment property in West Africa.
She also revealed that as part of her goals she, together with some of her Real Estate colleagues, will launch a charity organization in three months' time. It is intended to rename the shelter center whose purpose will be to bring on board various stakeholders to provide social and affordable housing to low-income families, and to ensure the dream of owning one's home is not limited only to the rich and competent. 
The book in question is special because it contains information relevant to the country and continent in which we live. Also, it is easy to understand and knowledge derived from this book can be applied locally. 
The first auction of the book went for $1000, however, it retails at 300 cedis and can be purchased online at Booknook and other bookshops online.
 She dedicated the book to her mother and also expressed her gratitude to all who contributed to the success of the book, some of whom were in attendance at the book launch.