A tweet Ghanaian Afrobeat artiste King Promise made on November 19, 2021, about Killbeatz has irked veteran music producer Jeff Quaye, popularly known as Jay Q.
King Promise wrote: "Put some respect on the name Killbeatz. Greatest of all time. Agyinkwa. The rest are disciples."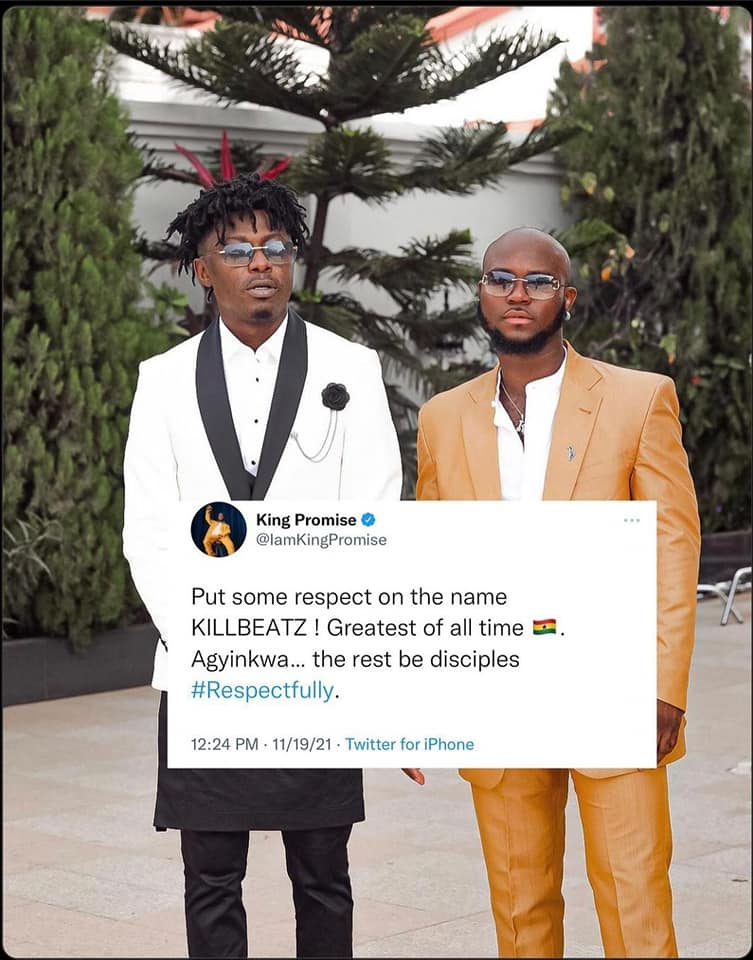 Jay Q who saw the tweet on someone's IG post, left a comment to register his displeasure: "If we are the disciples (of Christ) dierr then I guess the producer in the picture is the water Jesus used to wash our feet. lol. I guess if the number of your producer's hits were Gh cedis, it won't even buy waakye. Respect to all producers."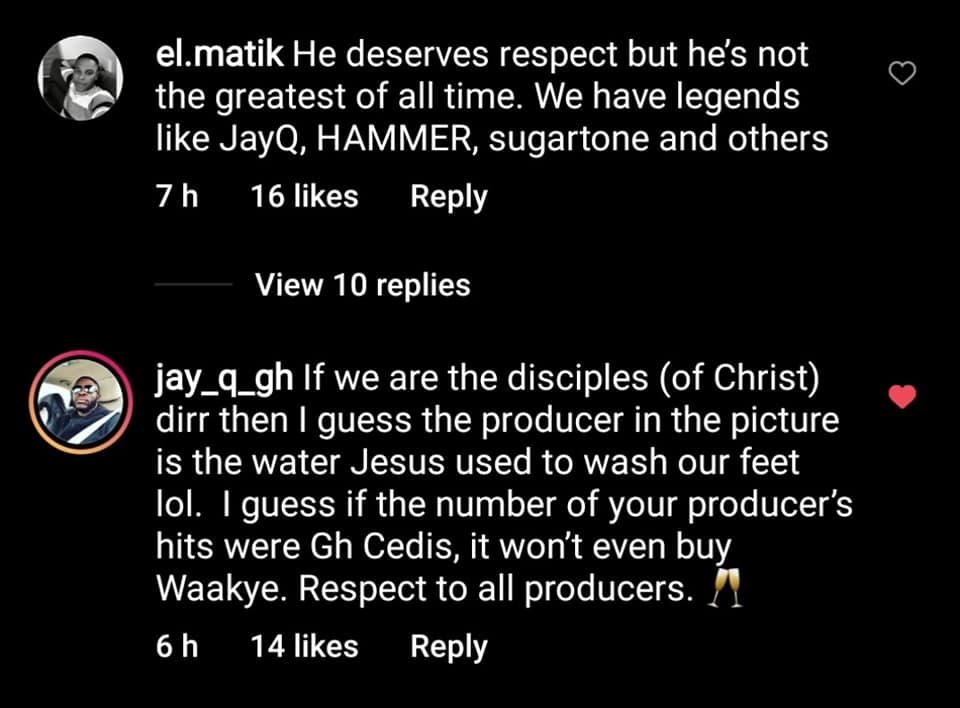 It is unknown if Jay Q already has a beef with Killbeatz or King Promise but some have suggested that he should have taken it easy on King Promise because he may have written the post to celebrate the producer who he believes has served his contemporaries the most.
So far, Killbeatz has not responded to Jay Q's IG comment.
–
By: ghanaweekend.com