Popular Nigerian afropop musician, Zlatan Ibile, has tattooed the face of Ghana's first president, Kwame Nkrumah, on his chest.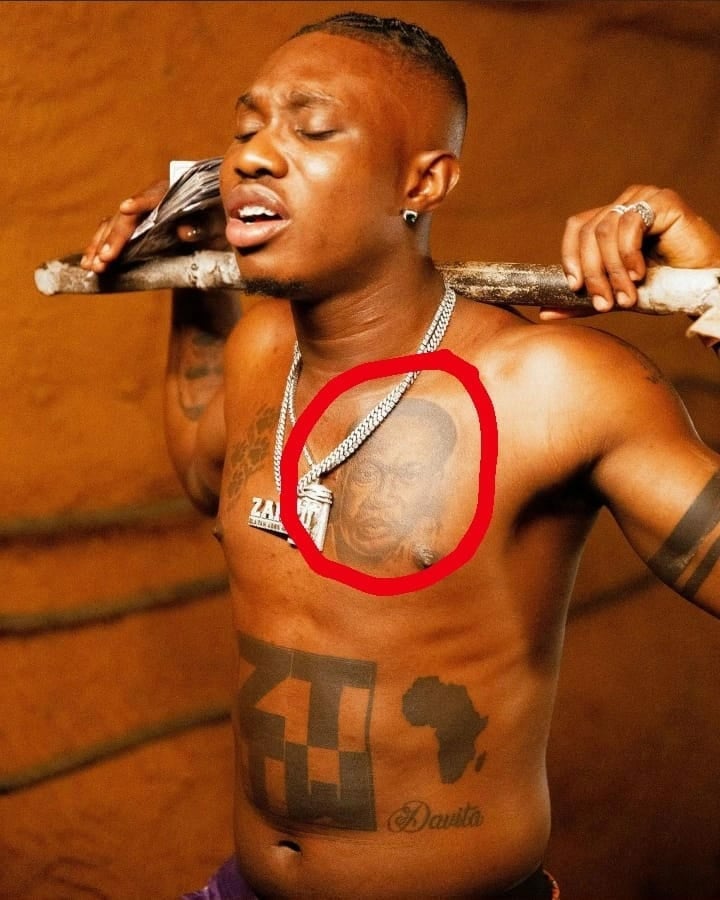 This comes barely a month after afro beat superstar, Davido wore a controversial t-shirt which bore the face of Kwame Nkrumah, with the words, "Who Killed Kwame Nkrumah?" during his visit to Ghana on November 26, 2021.
Davido's picture was shared several times by Ghanaian social media users, including hiplife originator, Reggie Rockstone, who referred to it as the loudest t-shirt ever.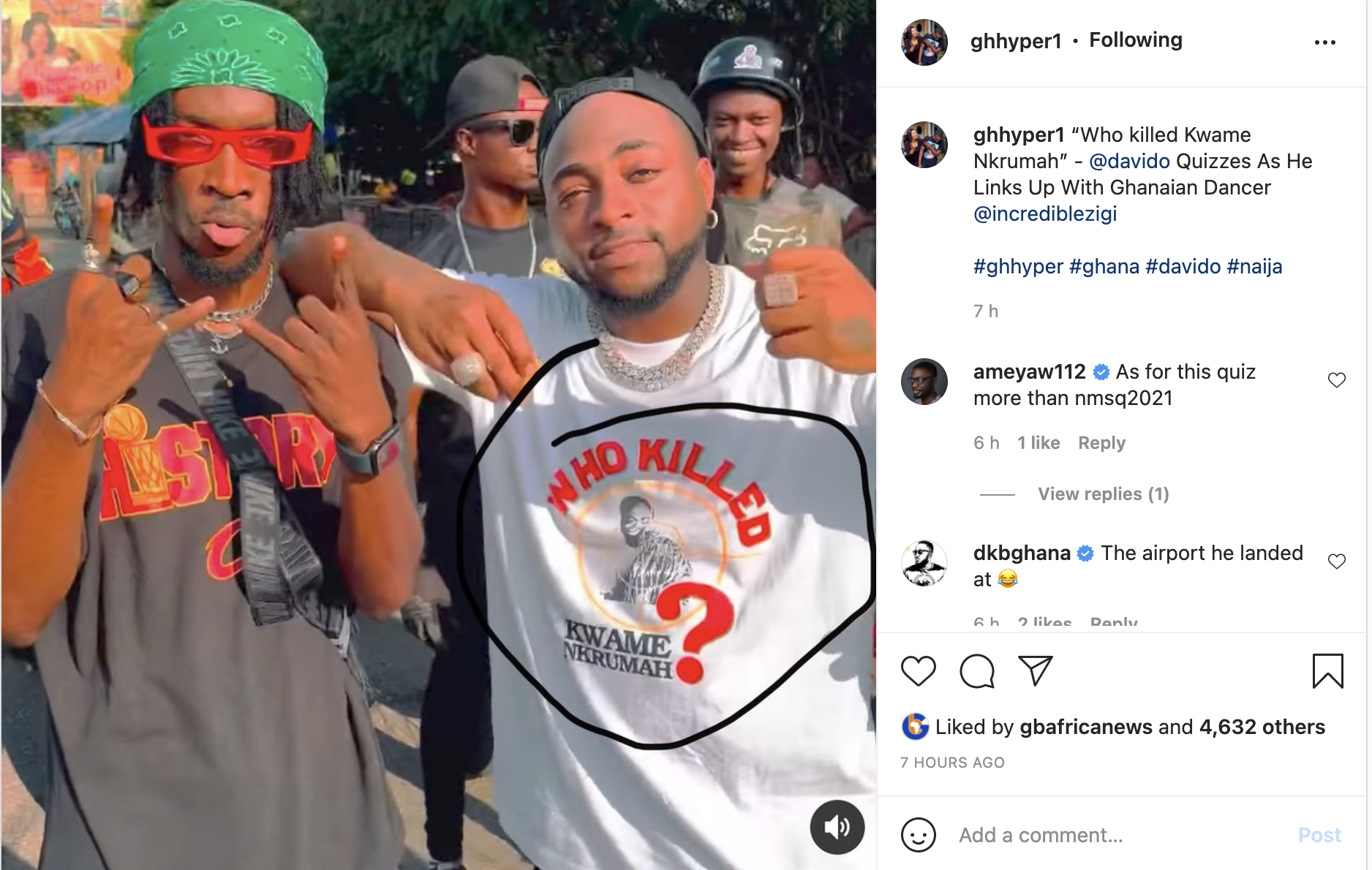 O GH GON MAKE LIKE HE AINT ASK HUH! 😳 WHO GO TAWK FIRST? I WAIT! 🇬🇭 #LOUDESTTEESHIRTEVER #WHATTAQUESTION #YOUNGAFRICANZASKING #WHATWEGOTELL @dbwog1 @idriselba @wyclefjean @wanlov @kofifitness @rab_bakari @incrediblezigi I SEE U KING
View Reggie Rockstone's post:
View this post on Instagram
Widely regarded as the nation's founder, Kwame Nkrumah was the leader of Ghana's independence movement and first black African to take over power from an European colonial administration in Sub-Saharan Africa in 1957.
Kwame Nkrumah was a founding member of the Organisation for African Unity (now African Union), in 1963, through which he spearheaded an ambitious agenda to help other African countries to gain independence and subsequently unite as one nation.
His regime was overthrown while he was on a trip to China in 1966 after which he settled in Guinea where he was accorded the title of 'co-president' by the country's leader, Sekou Toure.
Nkrumah lived in Guinea until his death on April 27, 1972 while receiving medical care in Bucharest, Romania.
Also known as 'Osagyefo', Kwame Nkrumah authored several books, in which he shared his Pan-Africanist philosophy and vision for a united, fully-independent and non-aligned Africa during the Cold War era.
Among his books are: Africa Must Unite (Or Die), Consciencism, I Speak of Freedom, Class Struggle in Africa, The Challenge of the Congo, Dark Days in Ghana, Rhodesia File, Neocolonialism, the Last Stage of Imperialism, Revolutionary Warfare, Revolutionary Path, I Speak of Freedom and The Struggle Continues.
By Lord Kweku Sekyi