The three-day multicultural food and drinks festival has finally kicked off in Accra and it's taking thousands of people on a trip around the world.
On Christmas eve, December 24, 2021, EchoHouse Ghana Limited, its partners and sponsors launched the maiden edition of the Around The World Food And Drinks Festival with a series of entertaining events and a never-seen-before celebration of cultures.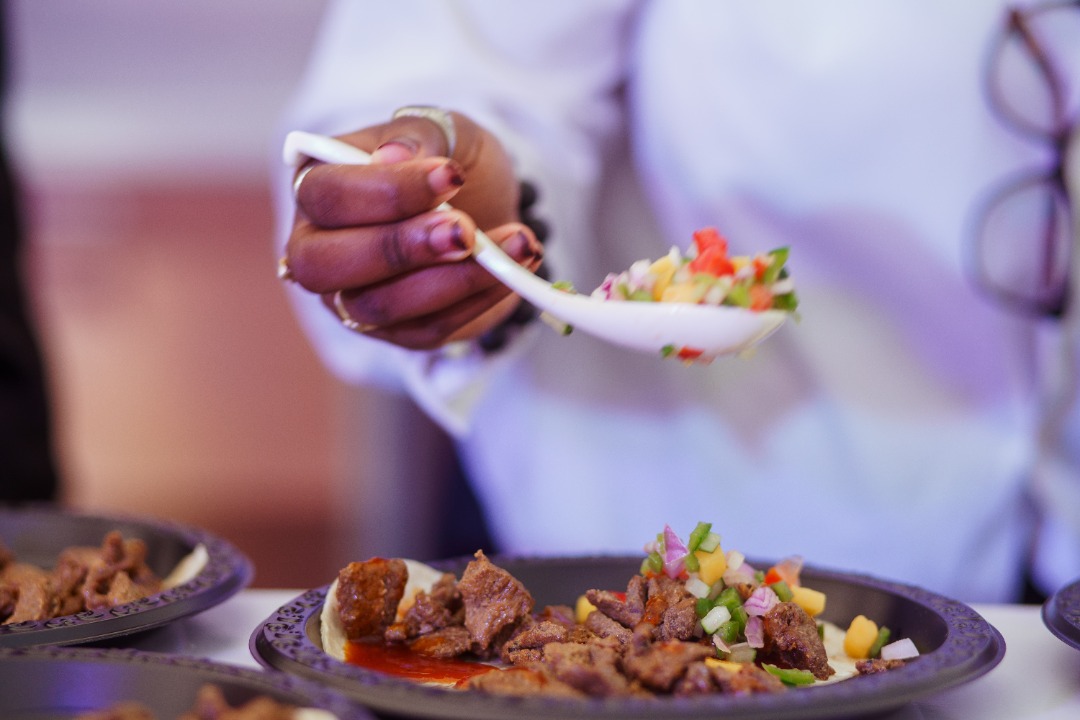 While Tell It Mom and Sweet Adjeley teamed up to give a treat to mothers from all over the country and other foreign nationals, Chef Keeks taught a masterclass of how he expertly curates the masterpiece we have come to know as his Ghanaian-fusion-Mexican tacos. Mukase Chic closed the Day 1 masterclass sessions with her charcuterie board session.
A bouncy castle and mini funfair hosted by Disney characters kept the children entertained at the Kids Arena. The children who weren't left out of the experience had the time of their lives as they took many trips around the world in their train.
Even the various games on offer were also a trip around the world in their own right with Jenga, pool, basketball hoop, and others available.
Everyone who attended the festival on the first day tasted different dishes from at least 5 countries out of the 20 countries at the festival.
Whether it's Qdoba Queso or Chicken Taquitos from Mexico, Creole Fish Sauce from Seychelles, Bunny Chow from South Africa, Tom Yum Gong from Thailand, Briam from Greece, or Pesto Mash from India, among others, everyone at the festival did take their taste buds Around The World.
However, it was Efya's performance that gave everyone the best wrap of the first day of festivities. Singing back-to-back hits, interspersed with carols from Around The World, and occasionally inviting fans to join her on the stage or to sing some of her most iconic hooks and lyrics from the stands, Efya definitely got people in the Christmas eve festive mood.
Day 2 of the Around The World Food And Drinks Festival promises to be more exciting than the first day.
That's because the unlikely pair of Kofi Kinaata and Menscook will be giving a treat to the families attending their family brunch.
Then there's the master class session from the Ghanaian Vegan, KiDi's music around the world concert, which is unlike any KiDi performance ever witnessed, and many other exciting attractions.
On the 25th and 26th of December, the Around The World Food And Drinks Festival will still call the Accra Polo Court home.