The Chief Executive Officer of 3 Music, Abdullah Sadiq Abu is unhappy about how some artistes embarrass the Ghanaian music industry  with lack of professionalism coupled with a sense of entitlement.
Expressing his opinion via a Facebook post in response to Shatta Wale's recent rant about Nigeria's dominance over in Ghana in music, Sadiq said, a thorough analysis of the issue will expose nothing but the selfish interests of those calling for market protection.
Sadiq, whose company organized the first-ever Wildaland Festival in Ghana, also called out King Promise for showing disrespect to him over the years, and vowed never to deal with him again.
According to Sadiq, most Ghanaian artistes lack proper management structures, which has stalled their progress.
Many if not most Ghanaian talents will blame everybody else but themselves and their lack of proper team structures for their lack of progress or stunted growth.
Read his statement below: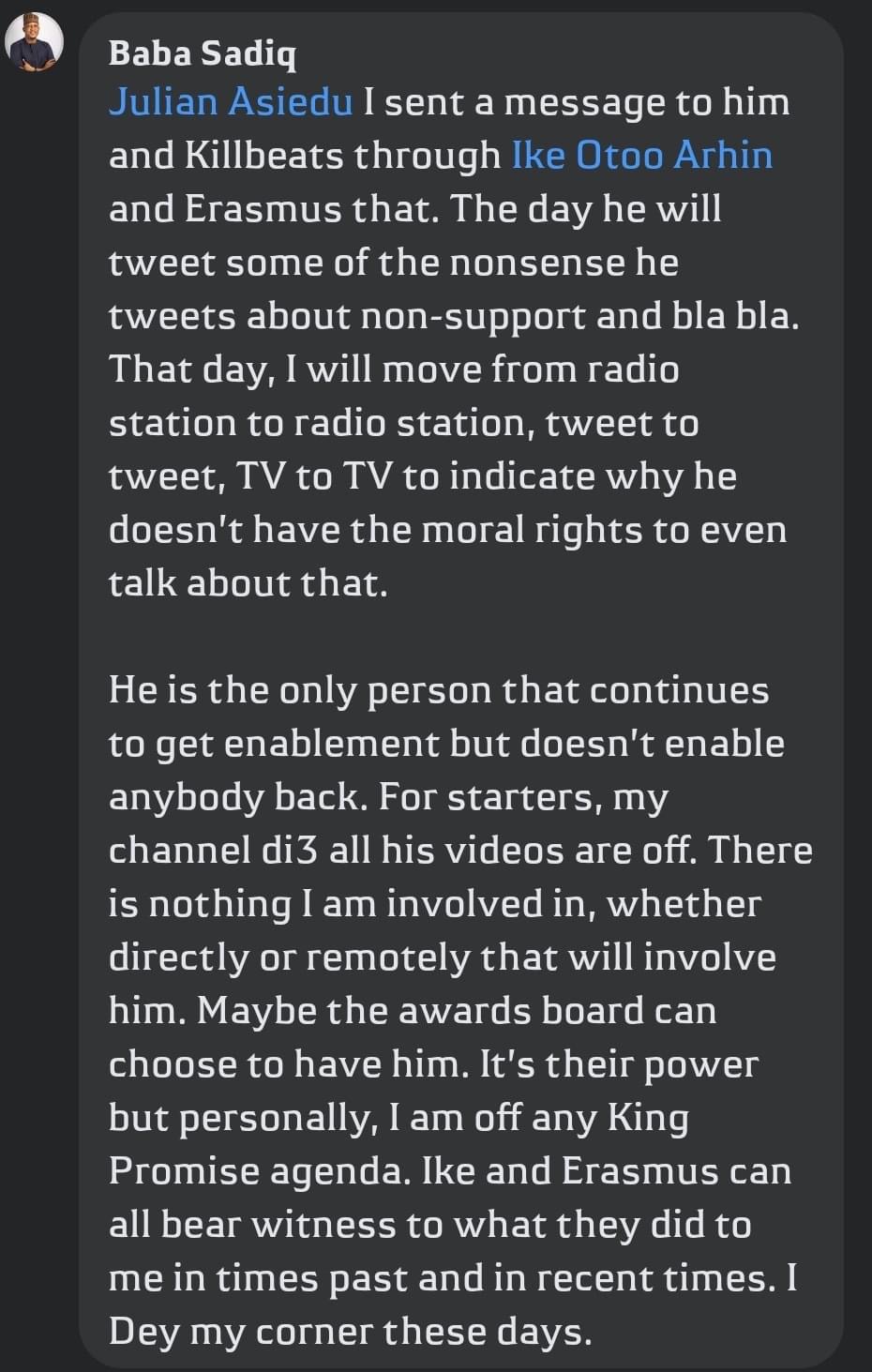 Ghana Weekend report indicates that Shatta Wale did not show up for the Wildaland Festival although he was paid.
King Promise also had issues with the organisers, so he did not perform at the programme.
Both Shatta Wale and King Promise are yet to respond to the allegations bandying around.
–
By Lord Kweku Sekyi