Ghanaian artiste Jacob Etroo, popularly known as Quata Budukusu has been honoured at the 2021 edition of the Upper West Music Awards.
He was awarded as the Ghanaian Artiste of the Year for his tremendous support and love for talents from the entertainment industry in northern part of the country.
The awards which took place on the 7th January, 2022 at the In-Service Training Centre at WA, saw an epic performance from talents across the region.
There was a surprise performance by Quata Budukusu which got the crowd jamming and even asking for more.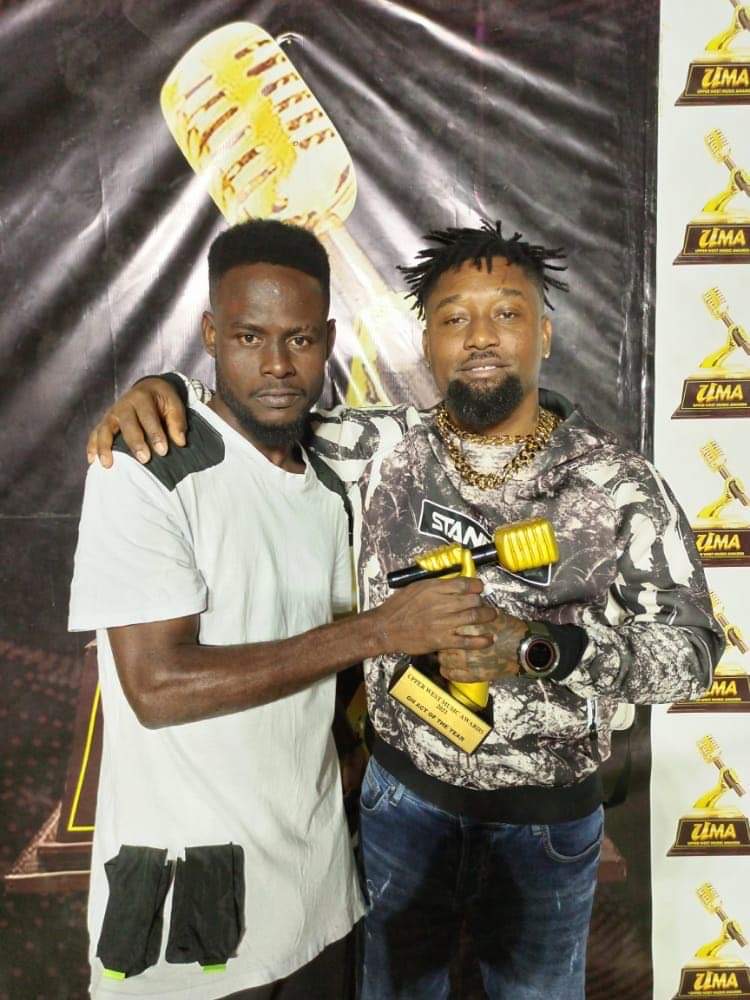 As part of giving back the love and support shown him by the good people of Wa, Budukusu promised to do a free collaboration with the Artiste of the Year, Sambwoy.
The 'Sangolo' and 'Born Winner' hitmaker also vowed to open a new world standard recording studio in the region just to help grow more talents from the land.
Signed to Bakus Entertainment, an international record label in America Quata's works are also distributed by V Pal Music in New York, Tuff Gong International Jamaica, AFRI Cori Music in South Africa, with Davcado Promotions  as promoter and publicist.
He is the first artiste to ever record 13 songs on one beat, a world record that got him his first Grammy consideration.
Quata, a Grammy Academy Voting member at the Texas chapter, has had 19 Grammy consideration in 5 years.
He is also the CEO of Crocs Recording studios Located at Navrongo.
–
By: ghanaweekend.com