President Nana Addo Danquah Akufo-Addo has officially welcomed American rappers, Vic Mensa and Chance The Rapper to Ghana.
The two, who have been in the country since the beginning of the year, have shared their experience in the country to their fans globally and their meeting with the President is one of the highlights of their stay.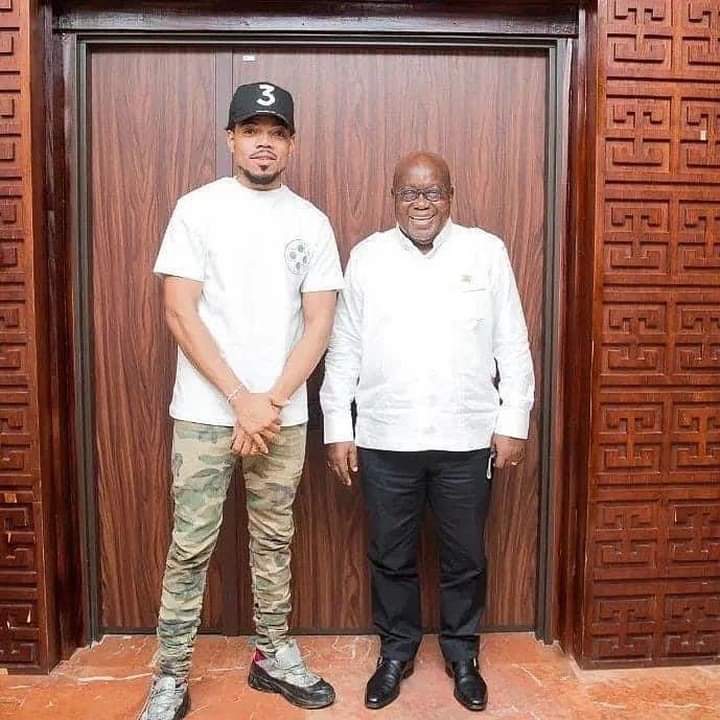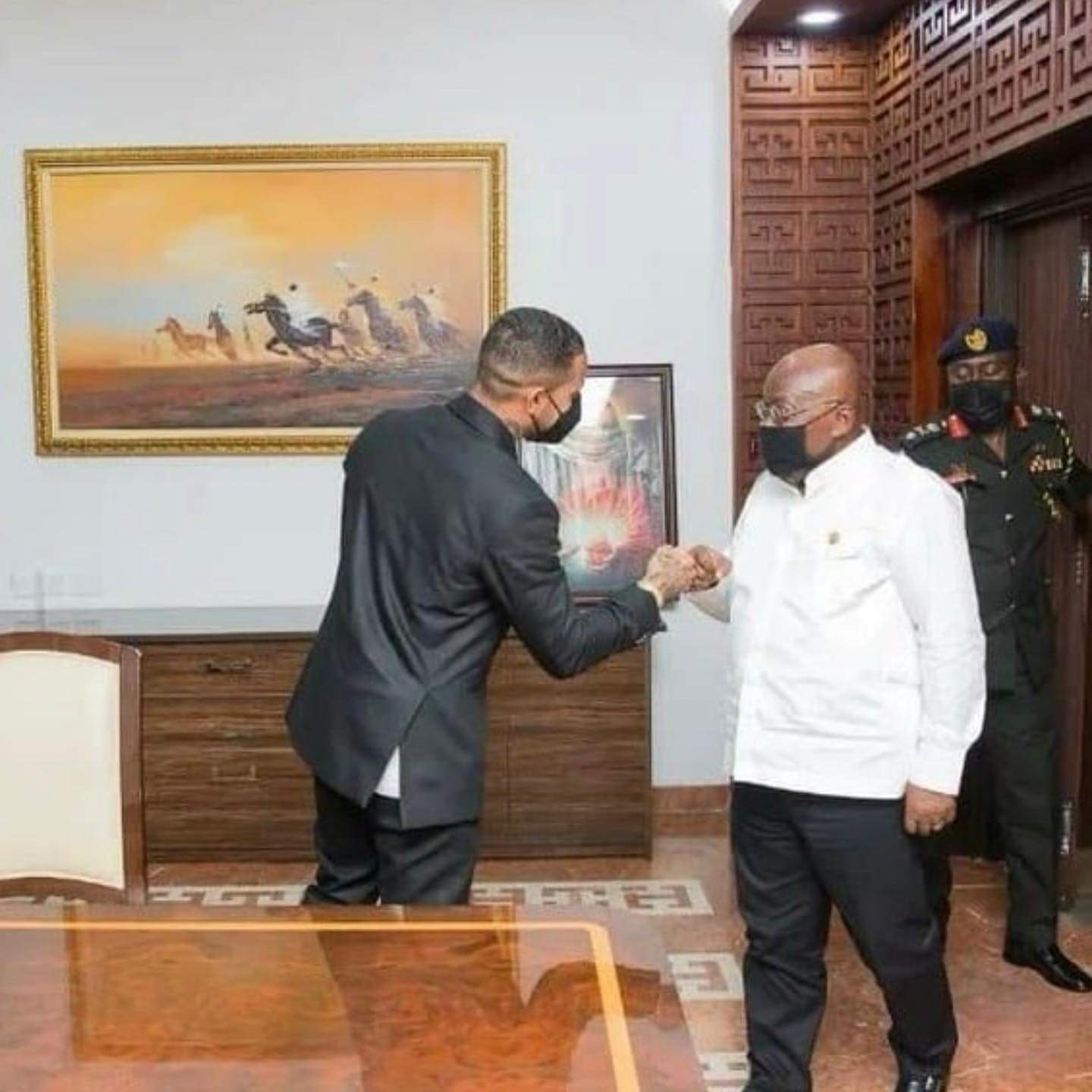 While Chance The Rapper traces his ancestry to Ghana, Vic Mensa's father, Edward Mensah, is a Ghanaian who emigrated to the United States of America and married a white American citizen.
Vic Mensa was nominated as a songwriter on Kanye West's "All Day" in the 2016 Grammy Awards while Chance The Rapper, won 3 Grammy Awards for Best Rap Album, Best New Artist and Best Rap Performance in 2017.
View this post on Instagram