Rihanna and A$AP Rocky revealed they're expecting a child on Monday, captivating social media, momentarily.
But everyone just wanted to know what Drake would say. After all, the Toronto superstar publicly professed his love for the Barbadian singer numerous times.
Most notably among such instances was when he presented her with MTV's Video Vanguard Award at the Video Music Awards in 2016.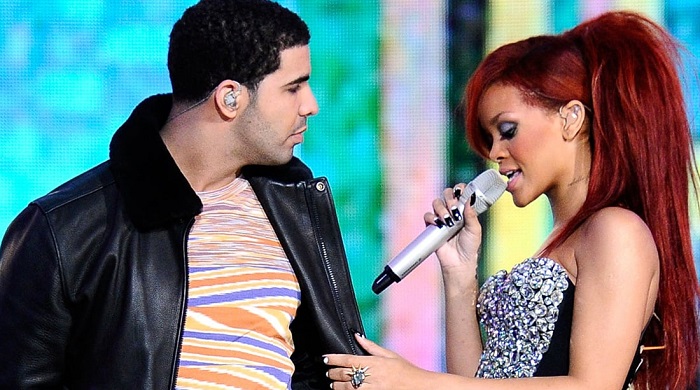 Drake, perhaps wisely, has remained mum on the subject, despite fans' pleas for a reaction. But, as the saying goes, actions speak louder than words.
According to a post from RapTV, Drake unfollowed both A$AP Rocky and Rihanna following the pregnancy announcement.
A source told People recently that Rihanna didn't think she'd want to be a mother until her relationship with Rocky.
News broke that Rihanna and Rocky were dating in November 2020, almost a year after her split from entrepreneur Hassan Jameel.
–
By: Hiphop DX