In the Asantehene's cloth you will see two major symbols;
1. Sikadwa Kofi (the Golden Stool).
2. Asante kɔtɔtɔ (the Porcupine warrior).
It, therefore, comes as no surprise that the Asantehene's Kente weaver is called "Kentehene" that is, the chief Kente weaver.
1. GOLDEN STOOL: The Sikadwa represents the Spirit and Soul of we the Asantes. It is our divine authority and the sovereignty of the Asante Kingdom. This shows that Asante is an independent kingdom and does not kowtow to anyone. Among the three trinities of the Asantes, SIKADWA KOFI is the first and the head. Just like Christians have three trinities, (God the Father, the Son, and the Holy Spirit). In a war, we defend the Sikadwa Kofi first before we defend the other two. Even in the cloth Otumfuo is wrapping, the Sikadwa Kofi can be seen on top of the cloth. Sikadwa ne panin, Sikadwa ne Asanteman ti.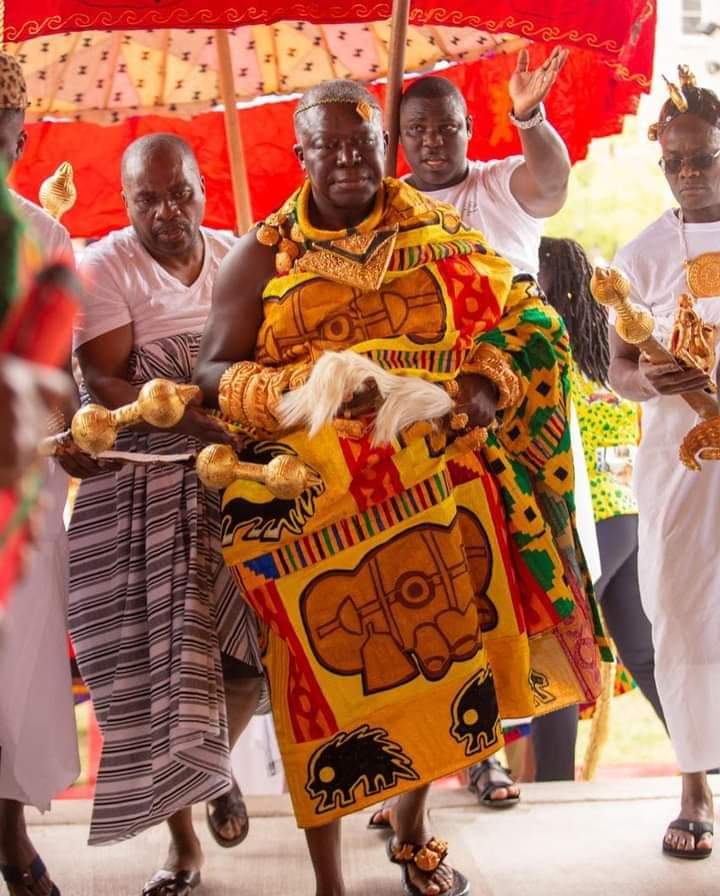 2. PORCUPINE WARRIOR: The Porcupine warrior in twi is Kɔtɔkɔ. The national emblem of the Asante nation, adopted by the Asante King Asantehene Osei Tutu I in 1701, depicts a Porcupine, which has been the Asante national animal since the early eighteenth century. Remarkably threatening-looking red "Porcupine", displaying an inbuilt arsenal of sharp spikes for use when attacked by an enemy. The porcupine warrior is the philosophy and represents the Asante people. We fight with our last breath. We are very brave people, not only on the war front but we perform outstandingly anywhere we find ourselves and in any field, we work.
Yes, "Kum apem a, apem beba" (Kill a thousand, a thousand will come). Among the three trinities of Asanteman, we the Asantes are the last. The Sikadwa Kofi is the first, Asantehene is the second, and Asantefoɔ or Asanteman is the last.
Asantehene in Memphis was a big day👌🏿🇬🇭#GhanaWeekend #MemphisInMay #MemphisInMay2022 #MemphisInMay2022Ghana pic.twitter.com/EhmHkyyxms

— Ghana Weekend (@GhanaWeekend) May 9, 2022
So indeed, Otumfuo took the entire Asanteman to Memphis to organize the biggest Ghanaian traditional durbar ever in the history of Memphis and if not, ever in the history of the United States and this will go down in history as such.
Thank you, Memphis for allowing us to showcase our rich culture to you and allowing Asante to implant our signature and thumbprint in the city of Memphis, TN. Thank you Asantes and Ghanaians in diaspora for supporting our king to accomplish this big vision.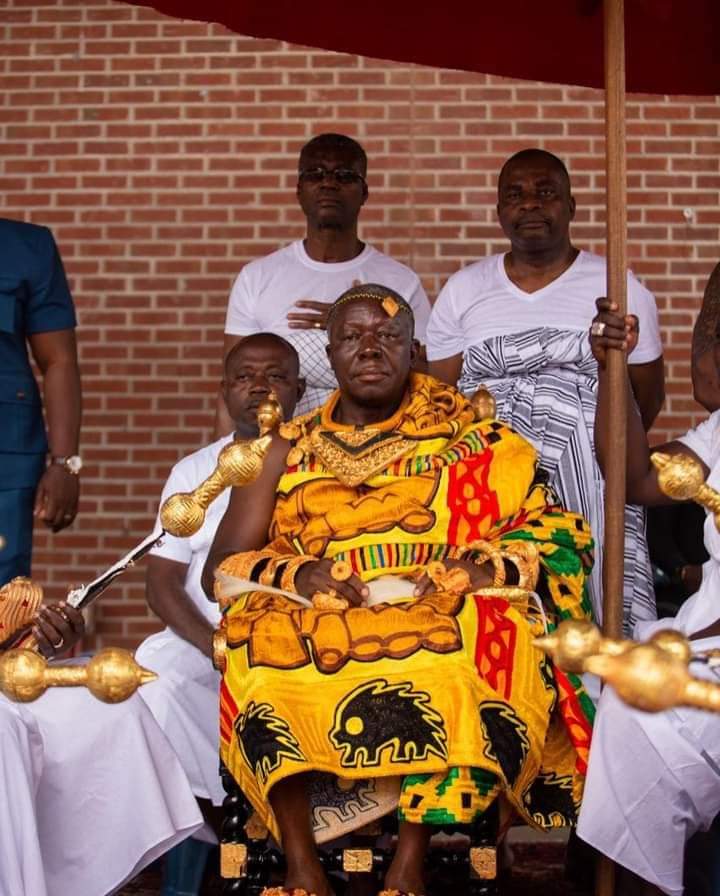 In our postings this week we will dissect the importance of Otumfuo's visit to Memphis and the historical speech he gave at the University of Memphis. So if you haven't watched the video of Otumfuo's speech, please do 🙏.
As Otumfuo and his entourage are returning today, we wish him nothing but a safe journey back home to his people, kingdom and his city. We will all converge at the Kumasi International Airport to welcome our King and Ruler.
Piawwwwwwwwwww!!!!
Source: Asante Nation