ona4reall ahead of her big 30 on June 26th, has selected 30 of her fans on Instagram to meet, greet and show some love for their continous support.
The event which took place at pizzaman chickenman kissieman branch saw alot of onlookers trooping in after seeing the #blow hit maker at the eatery.
Fans took turns to express their joy in meeting mona4reall phyisically.
They also took turns to tell why they love her .
Words such as beautiful, consistency, focus ,performance, and a host of others were used to describe her.
Mona acknowledged their love and support.
She had dinner with them, chit chat and took some pictures with them as well.
Fans had the moment of one on one session with Mona4reall .
Speaking on her hangout ,Mona4reall said spending quality time with fans and making them feel loved and cherished is one of her key priorities as they have great score on her craft.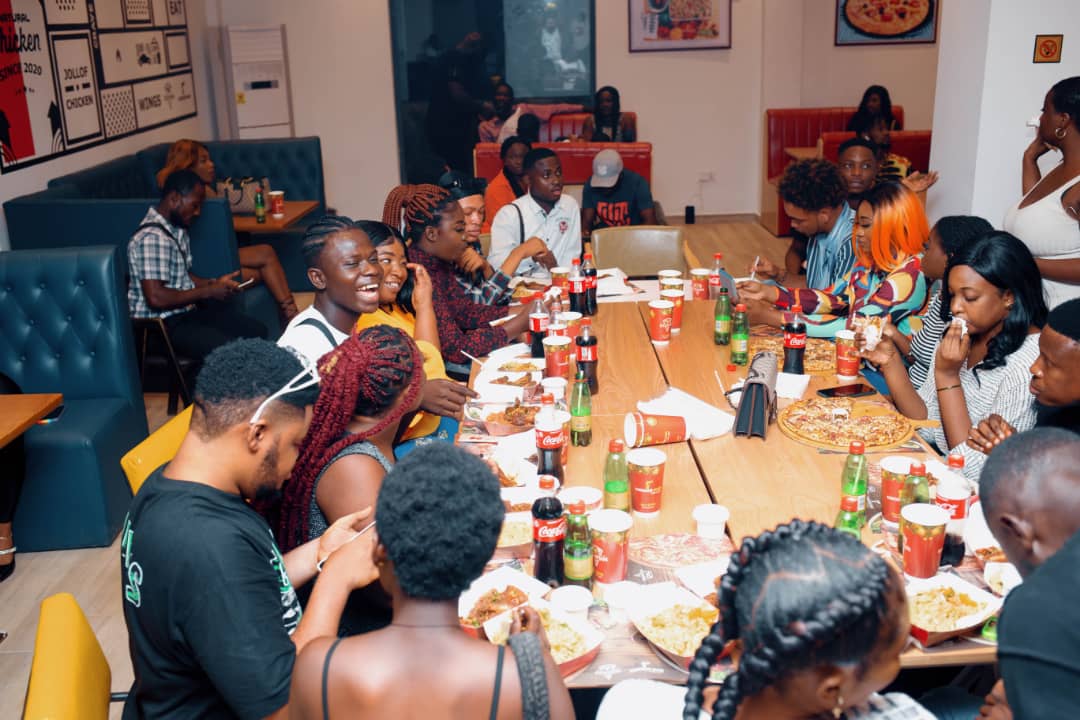 This is to appreciate the 4Reallers for the love and support they have given me throughout her music journey.she added.
It was an unending night for the fans as there were also alot to eat and drink.
Mona faiz montrage also known as Hajia4reall or Mona4reall is currently a fast rising female Ghanaian artiste known to has set record with her EP release here to say which featured top Ghanaian artists in 2021.
She came into the music scene in 2020 and barley 2years she has released 11 songs back to back with her current being blow which was related in May 2022.
She has 12 nominations local and international so far and and 2 awards to her credit.
She is known to be a determined, fun-loving and trendsetting artiste.
Mona4realls big 30 on June 26th is going to be one of the biggest celebrations to anticipate.
You must be lucky if you have a special invitation.