New information surfacing online indicate that Tracey Bokaye's husband goes by the name, Frank Badu Ntiamoah, a former Kumawood actor and brother of popular film producer known as Pepe who lives in Germany.
According to the rumours, Frank is based in Bremen and Hannover in Germany, where other members of his family also live.
Tracey gave a hint of who Mr. Right is with the official hashtag for the wedding, "Francey 2022". The tag gave fans an idea that her husband's name starts from 'Fran' but they could not tell if it was Francis or Frank.
Tracey organized a bridal shower ahead of her wedding on Tuesday, July, 26th, 2022.
She confirmed the wedding on Saturday, July 23, 2022 by sharing an invitation to her bridal shower on social media.
Yesterday, she shared the first video from the shower online and added the simple caption: 'MISS to MRS 🙏🏿🙏🏿. Ay3 bi da Nyame. Medaase 🙏🏿💍 #francey22 It's about to go down 💪'
The video shows a dim environment with a lot of candles nicely arranged on a table.
Tracey Boakye is getting married; she held her bridal shower last night #GhanaWeekend pic.twitter.com/bPlTtiOP1t

— Ghana Weekend (@GhanaWeekend) July 27, 2022
The wedding will take place on Saturday, July 30, 2022 in Kumasi.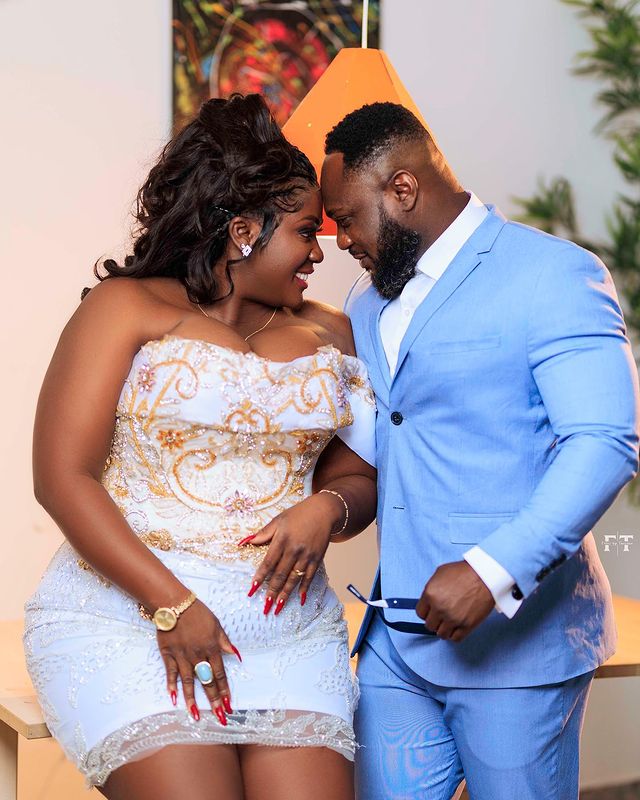 Musicians like Abena Serwaa Ophelia, Brother Sammy, Ohemaa Mercy, Obaapa Christy, and Piesie Esther are billed to perform at the traditional marriage ceremony.
There will also be performances by Nakeeyat The Poet, Clevester The Poet, Becca, Kwabena Kwabena, among others at the dinner.