Afia Schwarzenegger has sued Royal Dutch Airlines, KLM, over her confusion with management of the airlines months back, which allegedly got her bag damaged.
In a Writ of Summons published online by Pulse Ghana, she is seeking damages against the company.
These include a refund of the sum of EUR2,934.18 or its cedi equivalent being the cost of the plaintiff's elite ticket, the sum of $4,600 or its cedi equivalent being the cost of Plaintiff's two (2) damaged bags and another sum of EUR312 or its cedi equivalent being the cost of the broken drinks.
The rest include a sum of GHC48,000 the amount paid to Plaintiff to perform at a show in Ghana and others.
Months ago, a video of Afia's issues with officials of KLM went viral on social media. Some commentaries that followed the video alleged that she was removed from the KLM flight.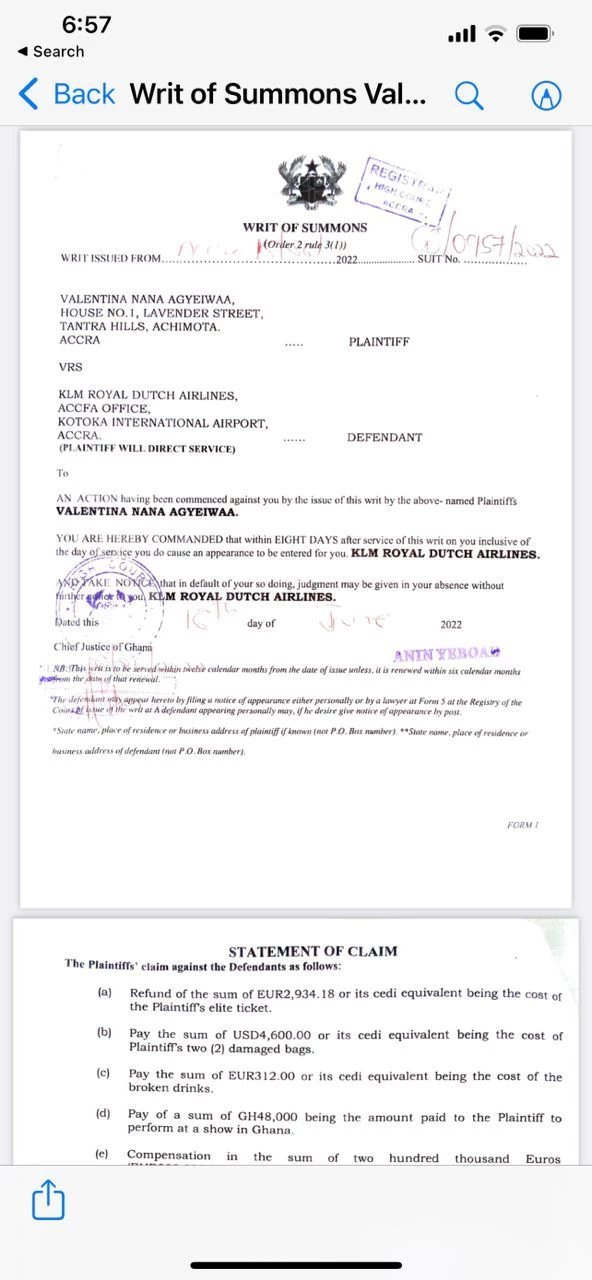 Other reports claimed the incident occurred after she queried a flight attendant in the business class cabin for not assisting her to put her luggage in the overhead compartment.
She allegedly made a complaint to the ground staff when she was removed from the flight, and they put her in a hotel and arranged for a new flight for her, and wrote an apology letter to her.
She is now using the court to seek for damages for costs she incurred in the incident.