The actress shared photos from her conversion process ceremony which was officiated by some men believed to be clerics of the Muslim faith.
Akuapem Poloo stated that she will soon announce her Islamic name to her fans.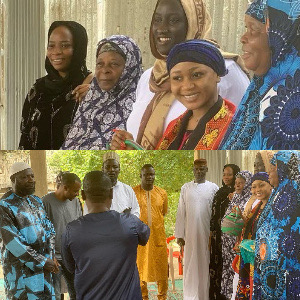 Read her message below:
"Alhamdulillah full Muslim now 🙌🙌🙌 thanks to the Deputy Imam of ASWAJ Ga West and Cheif Imam on Nsakina Quran Reciter and his board for assisting in this 🙏🙏".