John Dumelo is once again reminding his fans about his agriculture business.
The popular actor who recently came out to rubbish rumours that he had died in a car accident, has announced a bumper harvest from his farms in the Volta and Oti Regions.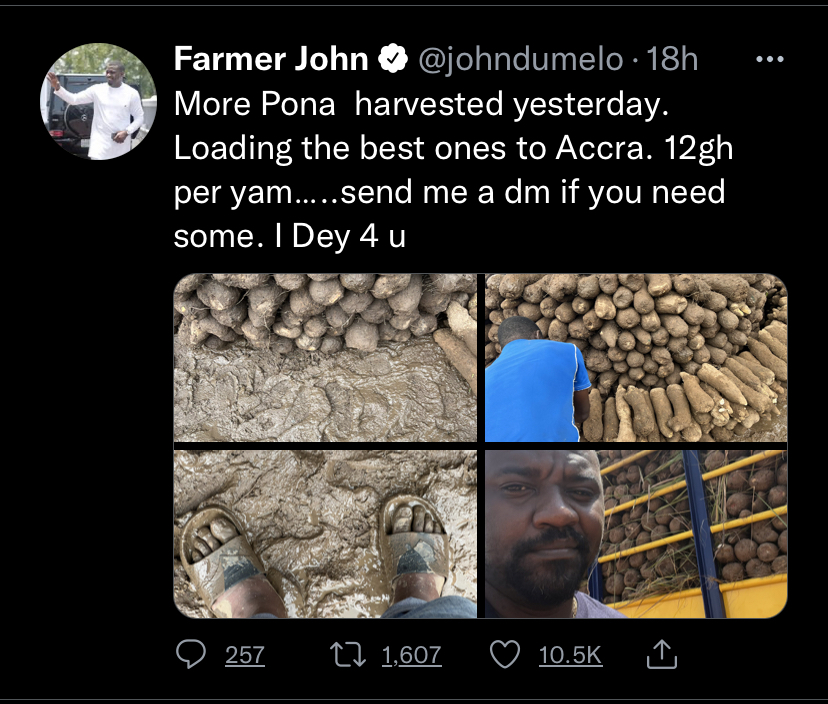 John Dumelo has also changed his name on  Twitter to Farmer John.
According to him, his products are moderately priced and that people living in Accra can purchase a tuber for 12 cedis which is approximately 1.2 dollars.
More Pona harvested yesterday. Loading the best ones to Accra. 12gh per yam…..send me a dm if you need some. I Dey 4 u
John Dumelo is an agriculture promoter, farmer and owner of Melo Farms.
His company, manufactures locally-made ginger paste under the brand name, Melo Foods.
View this post on Instagram