Ghanaian gospel music DJ, Justin Agyei Mensah aka JaySmoke, has been adjudged 'Best Urban DJ of the Year' at the 2022 edition of the Praise Achievement Awards.
The event, aimed at honouring Ghanaian gospel musicians and industry players, took place on Sunday, December 18, 2022, at the Royal House Chapel International in Kaneshie, Accra.
According to JaySmoke, the award is a testament to his dedication to the development of the industry and a reminder of how far God has brought him.
The first time I heard Urban Gospel music was when my big brother brought me a CD by Gospel Gangsters titled I can see clearly now. I fell in love instantly and it was like a bondage had been lifted from me. I was free. My chains broken and no longer a slave to secular, ungodly music.

The Lord told me that there were many kids who are also in that same bondage as I was and they need to hear such music to free them. So I made it my goal to share Urban Gospel with as many as I could find. 20+ years later, look at what God done did yooooo.

This one goes out to every single person who has ever liked, downloaded, streamed, commented, shared an Urban Gospel song or attended an Urban Gospel event. For all the emcees doing their most putting out good Urban Gospel content. To the bloggers. To the organizers. To the stakeholders who make it possible for us to come into your homes every day/week/month/year.

Thank you for your support. God Bless Our Hustles. Urban Gospel is the future. 🙏🏾
The awards ceremony saw ministration from musicians including Sinach, Preye Odede, Diana Antwi Hamilton, Ohemaa Mercy, Pastor Dadson, Perez, Joe Mettle and many others.
The biggest honour of the night (Gospel Artiste of the Year) went to MOG Music.
Other notable artistes who were awarded were Ohemaa Mercy, Joe Mettle and Diana Antwi Hamilton.
About JaySmoke
Born in Ghana, raised in Nigeria, educated in South Africa and fulfilling his calling in Ghana, JaySmoke is one of the most sought-after urban gospel DJs in Ghana and Africa.
He is the first person to produce an urban gospel show, JC Cafe, on radio (Xfm 95.1) which introduced talents such as Kingzkid, Regardless, Jay Shady, Lil Zig, Muby Dey, Esaias to a wilder audience. He then went on to become the first to host urban gospel as a segment on The Sunday Show (GhOne TV).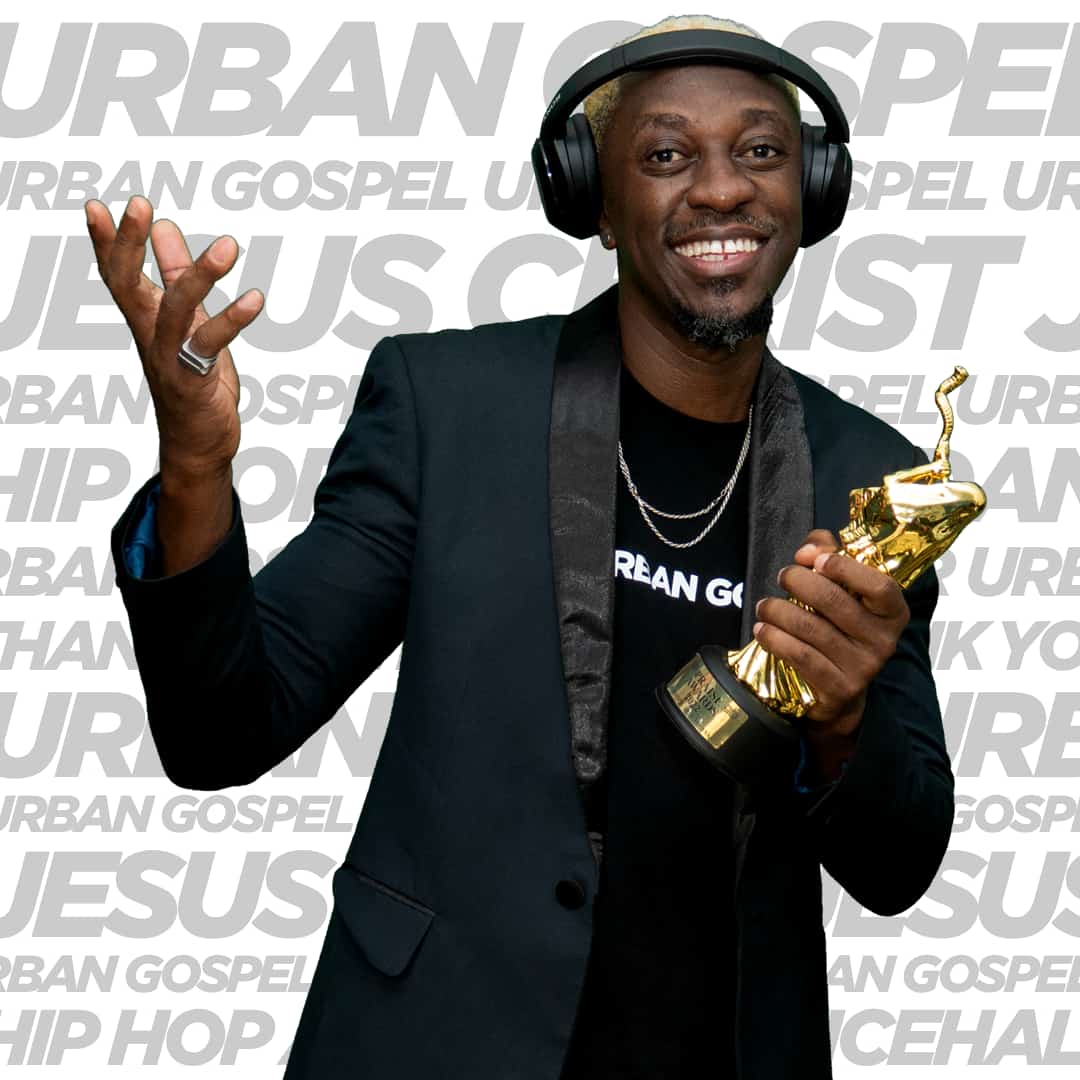 The platform created a massive awareness for Urban Ggospel countrywide and beyond. Today, urban gospel is fast becoming a household genre, with prestigious bodies such as Vodafone Ghana Music Awards, 3Music Awards, 4Syte Music Video Awards recognizing it and including Urban Gospel ministers on their programs.
Still on the mission of taking the gospel to the youth through urban culture, JaySmoke created a street event (OneMyke Session). This created a platform for young, talented people who could sing, dance, rap to display their skills in front of a live audience. The free event also served as a platform to unearth new urban gospel ministers.
As a way to further promote Urban Gospel in Ghana, JaySmoke and his company, JM Interactive, created the first urban gospel website in Ghana. The website (RepJesus.com) serves to bring the very best urban gospel music, videos, news, events etc to the world without compromising on quality and standard. Today, the website, RepJesus Online, has transformed into a full mobile app available on Android and iOS platforms.
Later in 2015, JaySmoke, together with his ministry, RepJesus Entertainment, began a new TV show (RepJesus TV) which was also a first of its kind in the country. RepJesus TV shows urban gospel music videos and other related content.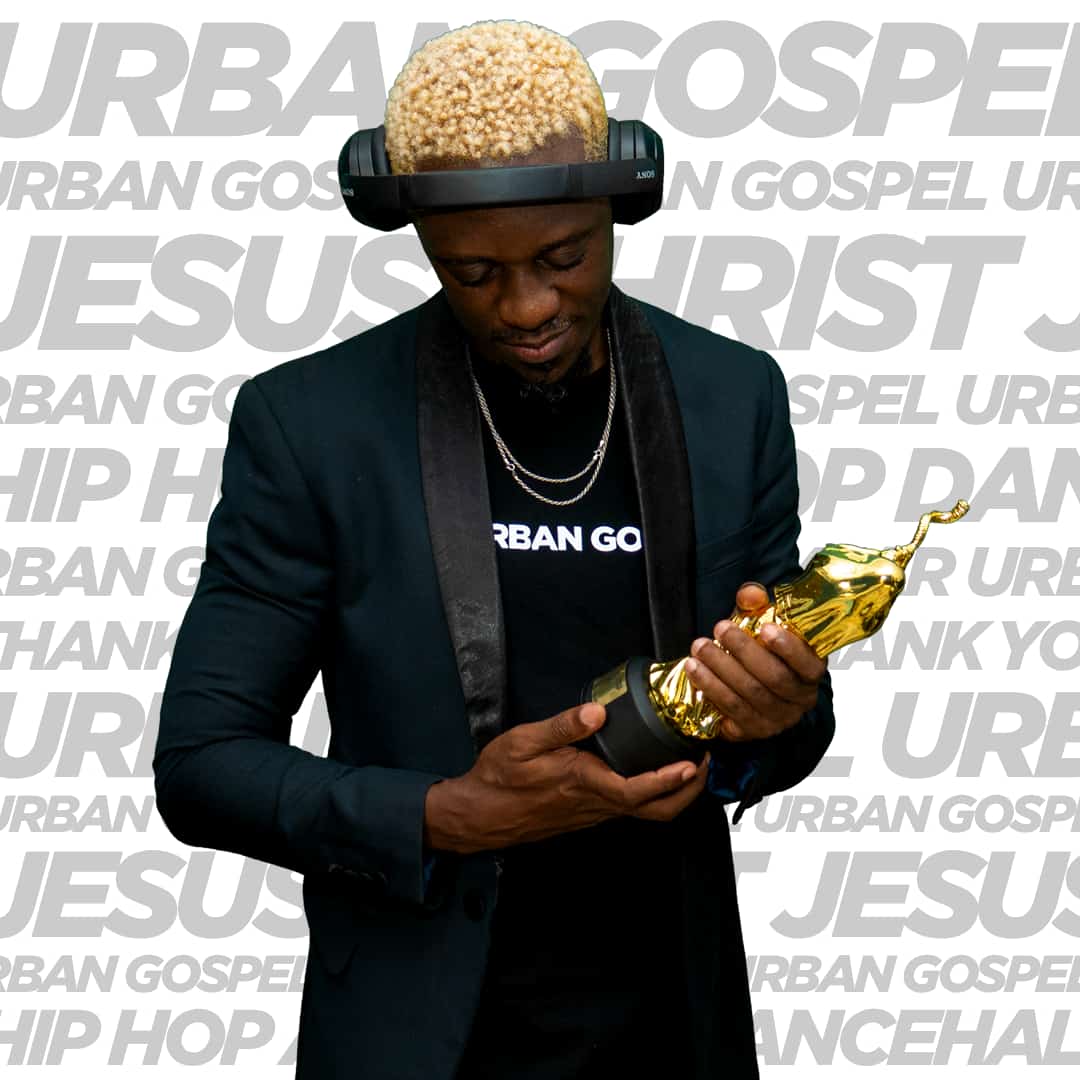 He is the Founder/President of RepJesus Entertainment and JM Interactive. When he isn't Deejaying or Presenting, JaySmoke can be found doing some amazing Graphic/Website/Fashion Design works.
Winner of the Best Gospel DJ Award 2017 at the Ghana DJ Awards and also Best Gospel DJ 2022at the Praise Achievement Awards, JaySmoke is unashamed to show his love and commitment to doing God's work and being at the forefront of urban gospel revolution in Ghana, it's no surprise that he is one of the leading go-to-persons when it comes to urban gospel in the country. He has released several Christian Compilations. In 2021, he released his annual Holy Jam Session 2020 and Saucy Vol1. Both compilations have been downloaded more than 30,000 times collectively. He also released the second video instalment to his series, The Introduction, which puts a spotlight on several upcoming Urban Gospel Ministers to look out for.