A recent BBC story about a Ghanaian man who is believed to be a serious contender for the title of World's Tallest Man' has attracted an interesting reaction from Ethiopia.
The Ethiopian, Negewo Jima posted his picture alongside that of the Ghanaian, Sulemana Abdul Samed, on Facebook saying "never give up".
"Bring him if you want – this guy will not be longer than me," the Ethiopian said.
"From what I see on [sic] the pictures, I can say he's not longer than me," Mr Negewo later told the BBC.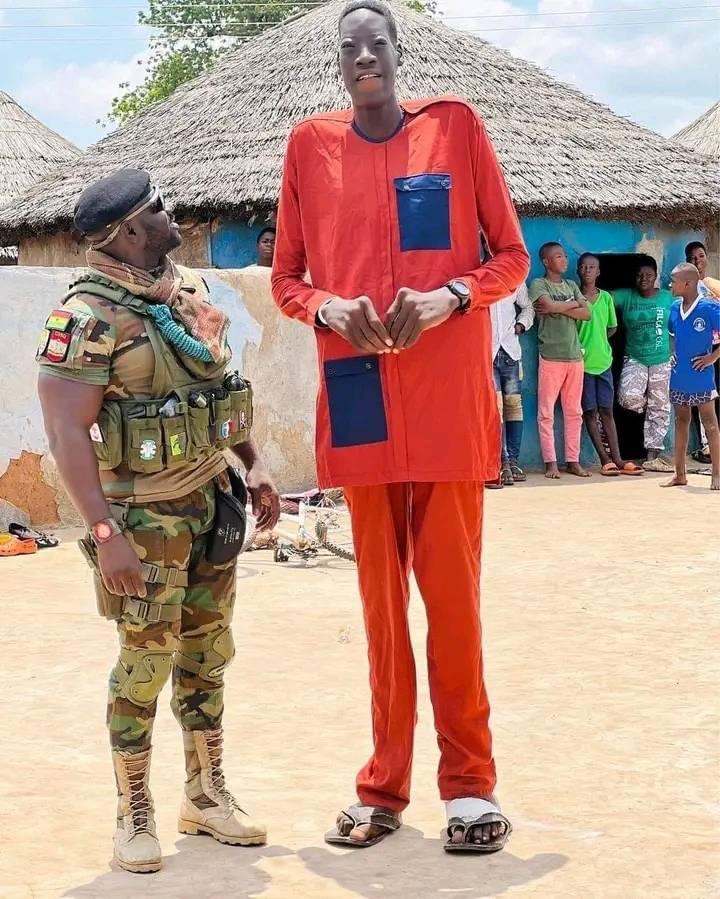 At 7 ft 4.6in (225cm) Mr Negewo is said to be Ethiopia's tallest man.
Despite some initially saying that the 29-year-old Ghanaian was 9 ft 6in a BBC reporter measured him and found him to be 7ft 4in – which is indeed shorter than the Ethiopian.
In the past, other Ethiopians have said they were taller than Mr Negewo, but later found that this was not true.