Three-time grammy award-winning reggae band Morgan Heritage –– currently comprised of the Trinity: Peetah Morgan, Gramps Morgan, and Mr. Mojo Morgan, all the children of late reggae great and Father of A Nation, the Hon. Ras Denroy Morgan –– share their new single and music video "Just A Number." The new track serves as an awareness anthem, sparking conversation around the topic of cancel culture and the ephemeral nature of fame. The accompanying music video was directed by Samo (Koffee, Chronixx, Protoje), and filmed at Independence Park (National Stadium) in Kingston, Jamaica.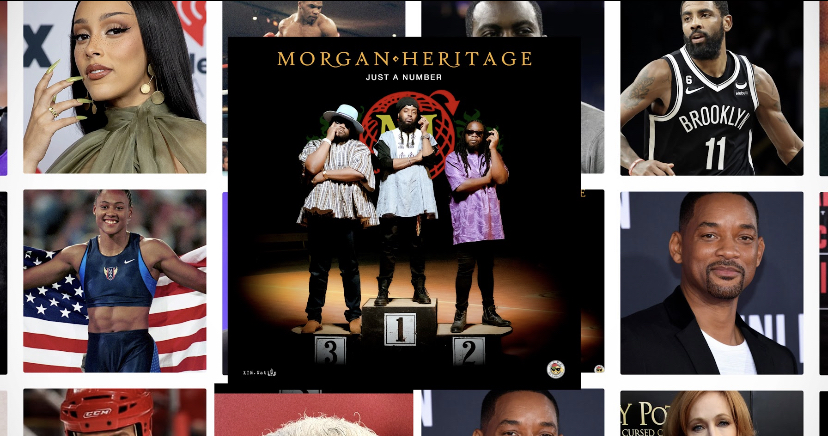 Recorded and mixed in Kingston and Florida, "Just A Number" was "inspired by historic and current figures in the entertainment industry," says Morgan Heritage. "The song speaks directly to upcoming sports, film, tv, and music entertainers and anyone pursuing a professional career. We want to warn them that it's possible to work hard and sacrifice all their lives yet lose everything due to personal views or opinion." Morgan Heritage continues, "As students of history, we know it is better to open minds than to close them. And that's what we hope to do with this song."
"Just A Number" is just the first release in what promises to be a very busy year for Morgan Heritage. Stay tuned for more information on new music, live performances and much more.
More about Morgan Heritage
Heralded as the Royal Family of Reggae, Morgan Heritage has released 12 studio albums, including Strictly Roots, which won the Grammy for Best Reggae Album. With a career spanning over two decades, Morgan Heritage has worked with numerous multi-GRAMMY award-winning artists and producers across multiple genres of music. Along with the group's global success, they also command a significant sonic impact over the reggae genre, fusing it with various rhythms and sounds from around the world. They bring a riveting stage presence and showmanship to the culture which has made them synonymous with Reggae's worldwide appeal.