An evening of sparkles and celebration, Accra came to life over the weekend to witness the glamorous launch of The Birthday Journal Magazine.
The launch brought to light the reason behind the existence of the magazine, an inspiring one of course; Celebrants have their life stories creatively captured and shared through a stress-free interview process and with contributions from their closest friends and family. The final product is a beautifully designed, personalised magazine delivered right to their door, filled with memories, milestones, and inspiring moments. Not only is it a great keepsake, but it can also be used as a marketing tool or as inspiration for others.
The event featured great personalities on the night; key media personalities, influencers, and individuals from unique walks of life accompanied by great speeches and positively high-spirited expectations from guests that graced the occasion.
"I had thoughts and questions that what is the good way to celebrate my dad when his birthday was approaching and I thought it will be great to chronicle his life in a journal or magazine to share with his family and friends. The birthday journal made it possible for me to know a lot of things I do not know about him because I never bothered to ask him, I also had lots of applause from people who saw how I celebrated him."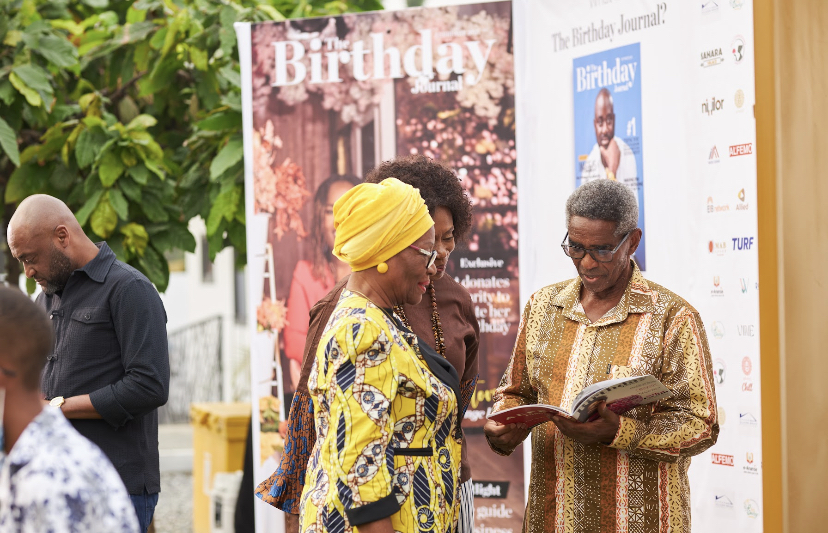 From another person, he says "the feeling is so different being gifted on your birthday a journal detailing everything about you that will last for the upcoming generation to know you. It's full of mixed reactions for me."
It was made known during the launch that the most captivating stories will be featured in a global development magazine according to the C.E.O. "Each year, the most outstanding and motivating milestone stories will be selected and featured in a global lifestyle and personal development magazine."
The Birthday Journal is a unique and creative magazine dedicated to helping individuals celebrate their milestone birthdays and anniversaries in a truly special way.