15 days into 2023, the Vodafone Ghana Music Awards made a call to the Music Industry and its stakeholders to submit accolade-deserving works produced between the 1st of January and 31st December of 2022. By 15th of February, the industry had responded resoundingly with thousands of entries.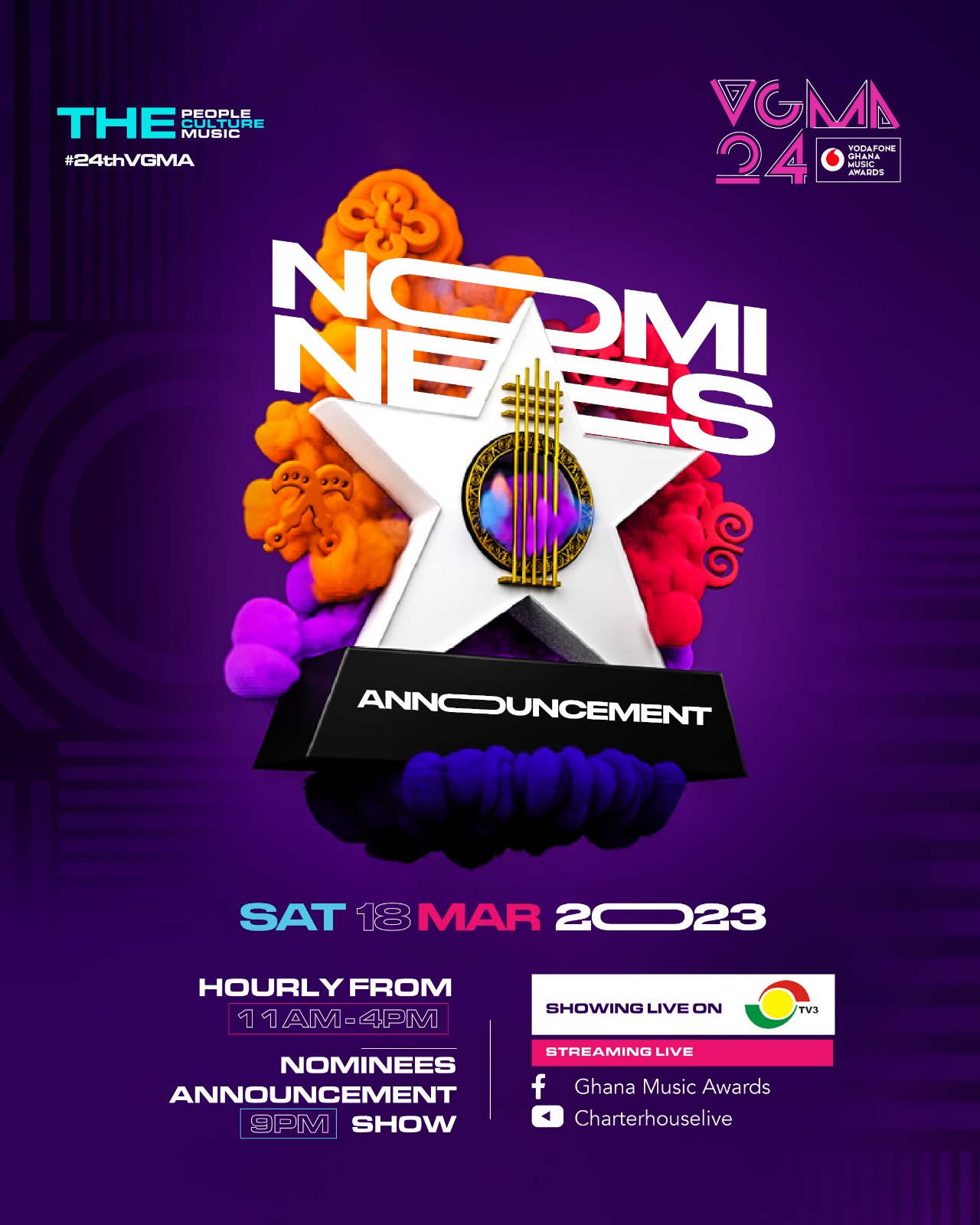 Following the submissions, the board, research team, and the VGMA secretariat have been at work, reviewing work done for 2022, to ensure the most qualified make it to the nominees list.
After several weeks of meticulous listening, reviews and extensive analysis of data, lyrics and production, the Vodafone Ghana Music Awards has the most deserving artistes in the offing.
The unveil, slated for Saturday, 18th March 2023, will be done every hour on the hour from 11am to 4pm on selected radio and TV stations on Media General and VGMA affiliate stations. It will also be available online via a number of Social Media handles, www.ghanamusicawards.com and blog portals.
At 9pm the final announcement will be made featuring the BIG 5 Categories; BEST NEW ARTISTE, RECORD OF THE YEAR, ALBUM OF THE YEAR, VODAFONE MOST POPULAR SONG and ARTISTE OF THE YEAR.
The night will also witness great performances from some of Ghana's finest musicians. Catch this great experience live on leading tv station, TV3 at 9pm and on the following social media handles; Ghana Music Awards on FB and CharterhouseLive on YouTube.
The 24th Vodafone Ghana Music Awards is a Charterhouse Event and it is proudly brought to you by Vodafone.
View this post on Instagram