The Ghanaian theatre achieved a noteworthy feat with the stage play "The Dilemma of a Ghost," which took place at the National Theatre on Saturday, July 29, 2023.
The play, written by the legendary late Ghanaian playwright Ama Ata Aidoo, tells the story of Ato Yawson, a Ghanaian man who returns home from the United States with his American wife, Eulalie.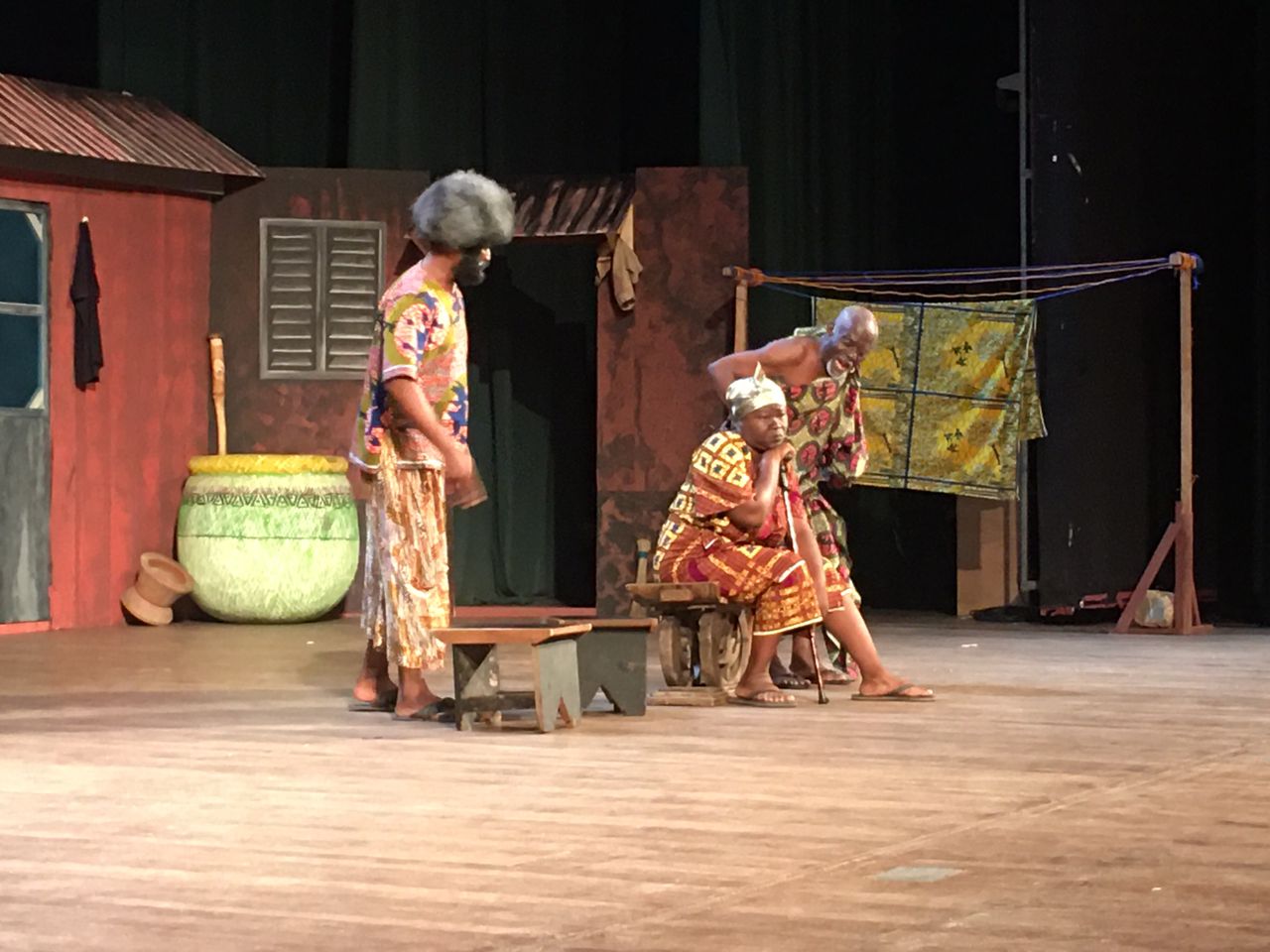 The couple's cultural differences cause friction in their marriage, and they must find a way to bridge the gap between their two worlds.
The play which was produced by Fiifi Coleman Productions — starred a cast of some of Ghana's heavy weight actors, including Fred Amugi, Fiifi Coleman, Brew Riverson Jr., and Naa Ashorkor.
Fiifi Coleman and Naa Ashorkor played the roles of Ato Yawson and Eulalie, respectively
The crowd at the National Theatre erupted into laughter as Naa Ashorkor delivered the line, "Let's start making babies."
The couple is struggling to adjust to their new life together, and Naa Ashorkor is feeling particularly lost and isolated. In this scene, the celebrated Ghanaian actress is trying to talk to Fiifi Coleman[Ato] about their future. She wants to start a family, but she knows that the CEO of Fiifi Coleman Productions is not ready.
He is still trying to come to terms with the fact that he has married a woman from a different culture.
Naa Ashorkor's [Eulalie] line is a moment of frustration and desperation.She is tired of feeling like she doesn't belong, and she wants to start a family that will give her a sense of home.
But the renowned actress also knows that she needs to be patient with Coleman, and that they need to find a way to bridge the gap between their two worlds.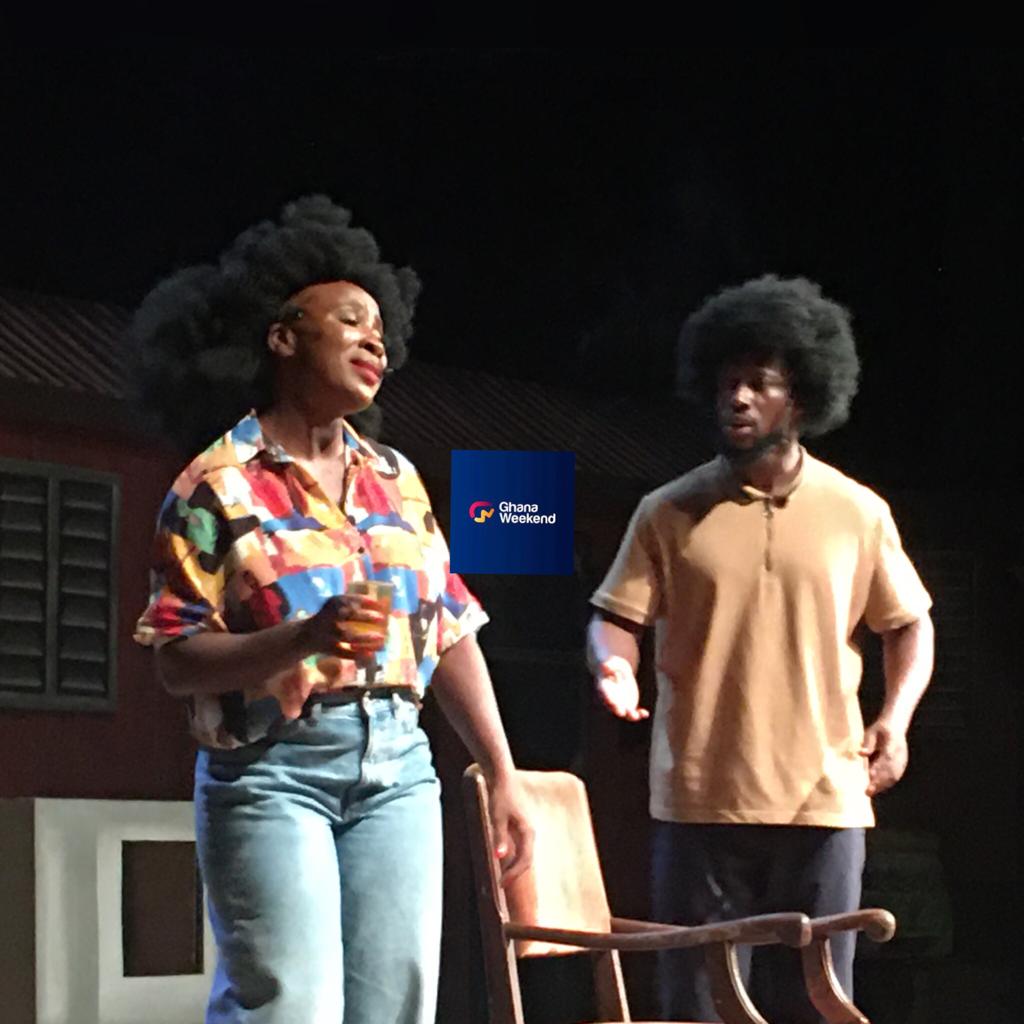 The line "Let's start making babies" is a powerful one, and it resonated with many of the audience members who spoke with GhanaWeekend after the show.
According to them ,they are also struggling with the challenges of cultural differences in their own relationships.
The patrons applauded Fiifi Coleman Productions  for putting on such a prodigious show.
Watch excerpts of the play below