Oscar-winning actor Jamie Foxx took to social media to share a positive update about his health, expressing his gratitude to fans and well-wishers for their support.
"You're lookin' at a man who is thankful… finally startin' to feel like myself… it's been an unexpected dark journey… but I can see the light," Foxx wrote in an Instagram post.
He went on to thank everyone who had reached out to him during his illness, saying, "I have a lot of people to thank… u just don't know how much it meant… I will be thanking all of you personally… and if you didn't know… GOD IS GOOD… all day every day."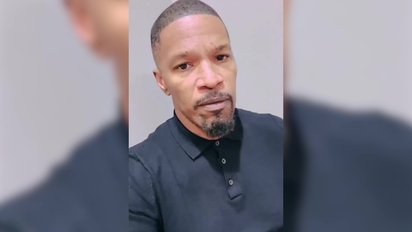 The Oscar-winning actor's update was met with an outpouring of support from fans and friends, who wished him a speedy recovery.
The actor's health scare came as a surprise to many, as he had previously been seen in good health. However, he has since assured fans that he is on the mend and is "back and better."
Foxx is a versatile actor who has starred in a wide range of films, including "Ray," "Django Unchained," and "Baby Driver." He is also a successful musician and has released several albums.
He is currently working on several projects, including the upcoming film "They Cloned Tyrone."
We are glad to hear that Jamie Foxx is on the mend and wish him a continued recovery.