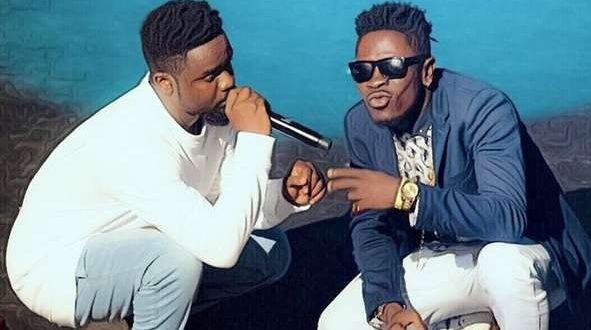 Some months ago, one of the hottest beefs between Ghanaian celebrities ensued between Shatta Wale and Sarkodie.
The beef between the two artistes started after Shatta Wale went on radio and described Sarkodie as poor and a hypocrite.
However, the rapper also responded with a diss song titled "My Advice" in which he shred the 'Gringo' hit maker to pieces.
The 'war' between the two superstars even extended to social media, where fans of Sarkodie and Shatta Wale also got involved in the banter.
3.     Moesha vs Efia Odo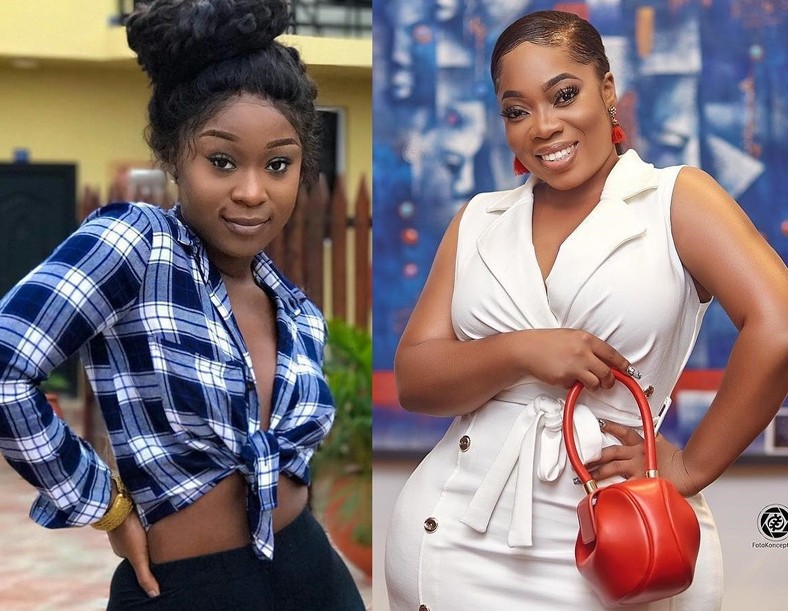 Another catfight that emerged in the entertainment industry was the beef between Efia Odo and Moesha boduong.
In fact, this beef was one of the most heated in recent years. Moesha went in hard on her colleague actress, describing her as a lady who sleeps around for money.
She alleged that Efia Odo sleeps with married men and some top footballers just to make a living.
She further alleged that Efia once had an abortion after she was impregnated by a musician, adding that the Tv presenter always lives a fake life.
In response, Efia Odo chose to go physical, threatening to beat Moesha up anytime she meets her in person. Blows matter!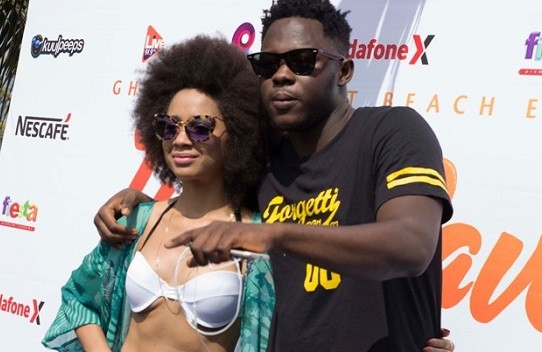 Another celebrity beef that got the attention of many Ghanaians was the mini-war between Medikal and Sister Deborah.
The pair were initially lovers, but their breakup opened a whole can of worms concerning their relationship.
Sister Debbie subsequently released a song in which she virtually dissed Medikal and his new girlfriend Fella Makafui describing them as "cockroaches".
But Medikal equally responded with a sarcastic message to his ex. He mocked Sister Debbie, saying that she's only bitter because she doesn't know how to keep a man.
However, both appear to have moved on since.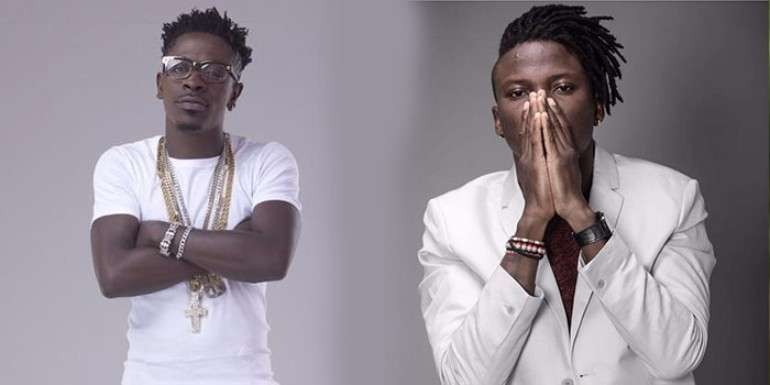 While Shatta Wale's name has been mentioned already, the SM boss was caught up in another beef with dancehall rival Stonebwoy.
This is a beef that has stretchered many years now, but it reared its head once again in 2018.
In an interview on the Joy Showbiz show, Stonebwoy said Shatta Wale's "Gringo" and "My Level" hit songs were stolen from other artistes.
He explained that 'Gringo' was stolen from Jamaican dancehall superstar, Vybz Kartel, while "My Level" has also been claimed by an Ivorian singer identified as Bernadio 1-sidem.
Shatta Wale also responded in equal measure, opting to attack the 'limping' leg of Stonebwoy.
In a Snapchat video, he referred to Stonebwoy as a "fool", while also mocking his leg.
–
Source: pulse.com.gh