There is always a tendency for a lot of people to follow a model that has worked for others.
That Shatta Wale remains one of the Ghanaian artistes (if not the only Ghanaian artiste) to have survived in the music industry through unconventional ways, is no gainsaying.
Since he became successful through his belligerent and obtrusive style of gaining publicity and pushing his craft, a lot more acts have tried to do the same. While some may have gotten positive results, others could not leverage the attention to cash in on their successes.
For the past few months, Ghanaian rapper Nana Wiafe Asante Mensah known in showbiz as Asem, has been on a tirade, having a go at almost every creature that either crosses his way or his thoughts.
It started during the lockdown season when Asem from his United States base, began throwing jabs at the 'Highest' rapper Sarkodie.
Of course, a typical Sarkodie, on a normal day would not respond to such jabs. Sarkodie would rather wait and visit you when you least expect it. But he released the 'Sub Zero' song to address all his haters including Shatta Wale, Asem and Ball J.
Why is Asem on Sarkodie's case?
Asem has on countless times said that Sarkodie dissed him on an Appietus Cypher, a reason he is not forgiving him any time soon.
But the fact of the matter is that that may just be a subterfuge to Asem's modus operandi to bounce back to the scene.
Having been away for many years, he definitely needs to enter the scene with triumphantly. He needs to be a statement that the one-time dope rapper who treated music lovers with great bars in 'Give Me Blow', 'Pigaro' and others, is back to earn his spot.
Now, he has even gone further to attack Sammy Forson who was once Sarkodie's manager. Sammy had just tweeted at Asem to keep calm with his rants but he took offence at that and started throwing salvos at the fine broadcaster.
The most ludicrous attack is his claim that Amerado's  'Yeete Nsem' is his creation and that the young rapper stole that concept from his annual 'Fylla' vibe. Of course, everybody knows Asem used to release a yearly account of happenings in the creative industry in the form of a song. Amerado's, which follows a similar model, is a weekly affair.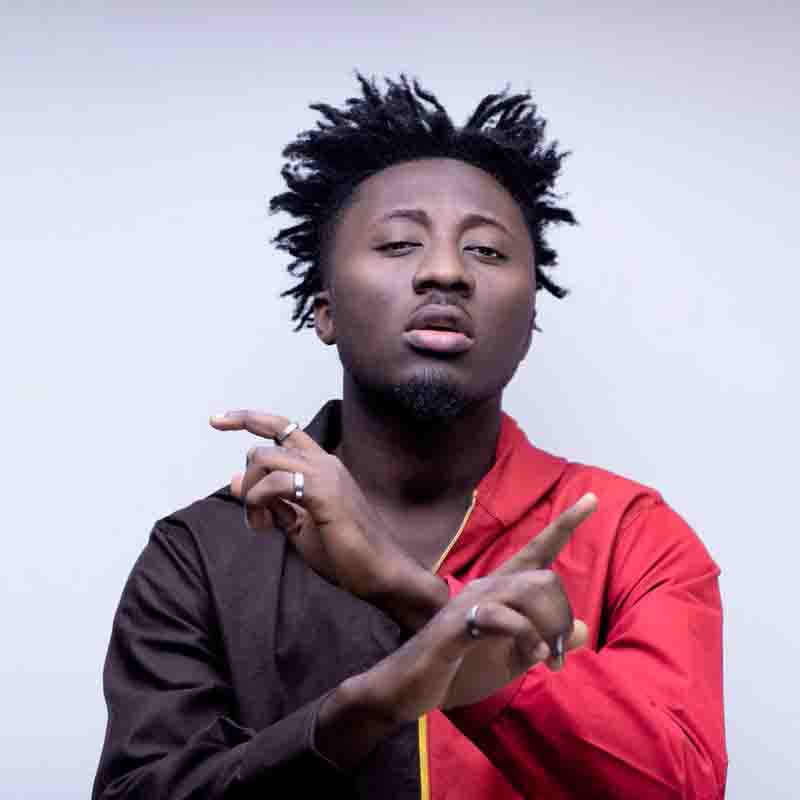 He said Amerado needed to seek his blessing and give him a percentage of whatever proceeds he gains from the concept. In the copyright laws, that was baloney! And I am sure he knew it. Dude just wanted to trend.
To intensify his attention-seeking agenda, he recently did another freestyle, taking a swipe at Sarkodie, Edem, Medikal, and other rappers and claiming they are his sons.
What does Asem seek to achieve?
I scoff off claims by some people that Asem may be depressed. Obviously, this is not the Asem we knew about 10 years ago. So why would he behave this way?
Asem is just looking for attention and the fact that he has not released any official single in the heat of all these does not mean he is not serious. I am very sure he has a plan!
The guy is just preparing the grounds for his 'Weather Channel' EP and once he builds the momentum to the top, he'll surely get the mileage he wants.
At present, he has become part of entertainment discussion programmes. A week does not go by without him giving the industry something to talk about.
In showbiz, the moral propriety or otherwise of a strategy does not matter, the end results would justify the means.
Will the Shatta Wale strategy work for him?
A few years ago, I wrote an article on the secrets to Shatta Wale's rise to stardom in the music industry. I mentioned loyal fan base, controversy, music with catchy melodies and the media as some of the variables to his success story.
If Shatta Wale did not have a strong and loyal fan base, he would not have been able to accede to the top. This is because Shatta is that artistes who would annoy almost everybody but would still have his Shatta Movement fans support him. So after insulting and doing all his 'things', his people are there to back him. They are there to listen to his songs. They are there to attend his shows.
Asem, on the contrary, does not have a fan base. I hear he calls is fans 'Asemblers.' Maybe he is now building one but on the real, he does not have that cult following to push him through what he has set out to do.
I have paid critical attention to his diatribes on people. About 98% of comments under such posts on social media are insults to him. Nobody seems to support his attacks on other people. It's Asem against everybody.
What he should do
Asem needs to switch his strategy a notch higher. He needs to be a bit political. Since he is bent on hitting at Sarkodie to make it, he should try to appeal to the Shatta Wale fan base. With that, he gets some support for his cause.
In fact, if he is able to win some of Shatta Wale's fans to his side, he'll gradually be accepted by most music fans even before he drops his 'Weather Channel' EP.
Again, another thing that could help him cement his place once again in the music space is to release good music. If not, he may get the ears of the people for a few days and he fizzles out. As he goes about spewing rubbish to people, he should make sure the songs on the 'Weather Channel' EP have commercial value. It is good to show is rap prowess but he also needs to interlace his verses with melodies and hooks that the ordinary music lover could imbibe.
In all these, I trust he gets a good team to help sustain the attention he is getting even after the release of the EP.
–
By: Kwame Dadzie |ghanaweekend.com