Ordinarily, I shouldn't have written another article about Kwasi Aboagye because I am nowhere near him in age, social status, experience, wealth, and academic qualification.
At least, I should have been deterred by his comment about me on Sammy Flex's show that I am disrespectful, to stay off his issues and rather concentrate on my work as an underground entertainment journalist. But no, disrespectful children don't just keep shut on things like this.
Make no mistake, I am not posing all-knowing; I am not the one to teach Kwasi Aboagye how to do his work but I reserve every right to point out any flaws I find in his arguments.
If we were to use age, wealth, experience, and educational level to measure who reserves the right to criticise or make commentary on what other people do, Kwasi wouldn't even have a show because he is not above all the people he talks about.
The wobbly damage control
After I wrote an article on what he said about the standard of entertainment review shows, he went on Zylofon FM to make a red-herring argument.
It would be recalled that he had in an earlier interview said on the same medium that: "In terms of the numbers I think it [entertainment review on radio] is impressive but when it comes to the critique of the work, the content, looking at the discussion, the way it should go, and how we should raise the bar, I don't think we are making any progress."
The sad thing is that instead of saying he goofed and wanted to clarify the issue, he rather started shifting goalposts, saying he did not talk about content. Geez! how could he be so dishonest!
In fact, I have heard him on Neat FM make the same statement that his problem is not about the content of these entertainment shows but the quality of analysis by pundits and the depth of knowledge by the hosts.
Just this morning, when Kojo Preko Danquah of Accra FM and artiste manager Enock Agyepong were hosted on the station he manages, Neat FM, he budged into the studio to rubbish their opinion on relevant content when they were making very intelligent and progressive submissions.
About a week ago, he did the same thing to Christian Agyei Frimpong of Onua FM and Dr. Cann of Happy when they also went on Neat FM to discuss the same topic.
Dear Kwasi Aboagye, no one is forcing anything down your throat. We don't have the power to do that.
The reason this became a topic for discussion was that you mentioned content in your Zylofon interview and created the impression that you were the only person doing the right thing. Now, because you know you are guilty of the 'content argument' you want to limit it to only punditry and the hosts' knowledge base. Who doesn't know that as a journalist or presenter you need to read wide and keep abreast of issues? There are as brilliant political show hosts as there are very lousy ones. It is not with only the entertainment turf. I know some entertainment review show hosts who ask very brilliant questions – some treat very progressive topics, too.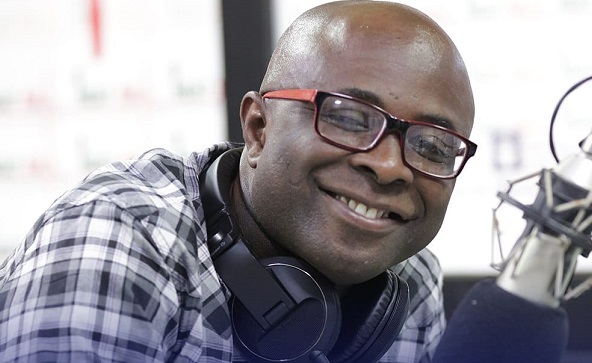 I have not studied law before and I don't have a master's degree but permit me to explain to you why the argument you have been making has no firm footing.
There are different types of entertainment shows and approaches in handling them: entertainment review shows, entertainment magazine shows, game shows, comedy shows, music chart shows, omnibus shows, personality talk shows, titbits/news/trends, music performance shows, among others.
What your show, Entertainment Review on Peace FM communicated to its audience from the outset was that it was going to analyse and critically assess issues in the entertainment industry. Just like you attach seriousness to your socio-political shows, so should an all-important entertainment review programme like yours be treated.
By format, your Peace FM porgramme is not a titbits show like the Celebrity Radar I do on Citi FM, and it is not a comedy or satirical show. It is a review programme where well-resourced minds are supposed to break down issues and digest them for public consumption. Shows like this are supposed to help fix the industry. They are troubleshooting platforms and proper agenda-setting avenues for the development of the entertainment industry. They are supposed to be results-oriented!
If the concept of your show has changed from entertainment review to entertainment trivialities, that is fine; we can now categorise you as such and not mention you in conversations bordering on entertainment review programmes.
Pardon me for sounding like your Programmes Manager, but for a show like yours, it is weird to turn an issue that needs to be critically examined to unncessary amusement. Yes, that is what you do with your cohorts like Counselor Lutterodt.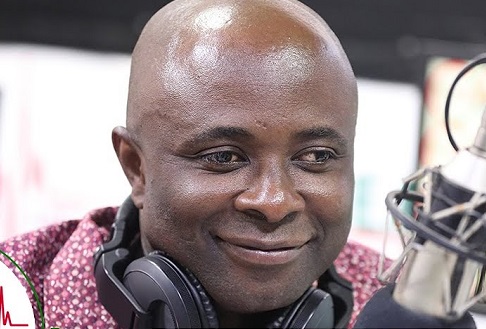 Who told you content does not matter?
Please, don't hide behind the we-started-this-game mantra to lie to the public that content does not matter in entertainment review programmes but only the quality of analysis does. Content is the soul of programming! You can't just put anything on air and ask your pundits to make excellent submissions on it.
I understand the Principles of Radio Psychology and the reason you would want to do 'dross' and 'botos' stories. Naturally, these give you more ears. There is nothing wrong to do what will give you the numbers. But for a 'serious' programme like yours, treating a topic on buttocks or breasts can be very impactful depending on how you angle it. You don't just let your panelists pass commentary on them, lay your head on the breasts, and sign out. Unfortunately, none of those stories you've done has achieved any better results. Why? Because you just treat them for the fun of it.
You can treat any of the tabloid stories but what you achieve at the end of the day is what justifies the production of such a topic.
I maintain again that you are a major part of the problem because you are guilty of what you complained about on Sammy Flex's show. If you now want to change your mind, retract what you said initially. It wouldn't take anything away from you, sir.
If you care to know, despite all the weaknesses of entertainment review programmes, some of the younger ones are doing quite well in terms of content and presentation. You are the only one who is currently resolute in polluting those who still look up to you as their standard.
Please, you are allowed to change the format of the Entertainment Review to suit your new taste and objectives. 'Whom am I' to stop you? People will still listen but your defence for the 'content argument' and your penchant for rubbishing intelligent contributions by your fellow entertainment show hosts on the subject is nauseating. Stop it!
Anyways, after my first article (which you claim you didn't read but responded to) I've seen your gradual attempt to mix the 'proper topics' with your favourites. That's brilliant. Keep it up.
I'll be back.
Your mentee,
Kwame Dadzie.
Editor's Note: The writer is an entertainment journalist with Citi FM, Citi TV, and citinewsroom.com).