Panji Anoff has worked in the arts and entertainment industry for over 30 years but little is known about his great achievements in the field.
Ghana Weekend has put together some of the things Panji has done in this industry spanning this period.
Panji, studying Mechanical Engineering at University College London for four years, dropped out to become an apprentice journalist.
In 1992 he won a BBC Training Scholarship, and spent the next year and a half learning the BBC approach to programme making, working in TV and Radio as a researcher, Assistant Producer and Producer on programmes including "Pebble Mill at 1", "Black Britain", "BBC Radio WM", and going undercover for Migrant Misery, an investigative programme that gave BBC2 their "highest audience rating for a documentary" in 1992.
In 1993 Panji left the BBC to become a full-time writer. Two (2) scripts Panji wrote for UK's Desmonds were nominated for BAFTA awards, and though neither won, in 1995, "Desmonds" won the Royal Television Society Award for Best Script Team.
Writing full-time allowed him to spend more time in Ghana where he worked with Robert "Bob J" Johnson and Koffi "Zokko" Nartey to produce Ghana's last independent 35mm film, Back Home Again (1994).
The soundtrack showcased an indigenous new sound called hiplife which was inspired by the hip-hop aesthetic, in which Panji had recognized a lot of African expression. This led to managing and producing hiplife pioneers Talking Drums, Atenteben and many others.
The mid to late 90's were spent between London, Los Angeles and Miami, running nightclubs and working in artiste development, but Panji returned to Ghana with a new brand and philosophy in 1999; Pidgen Music.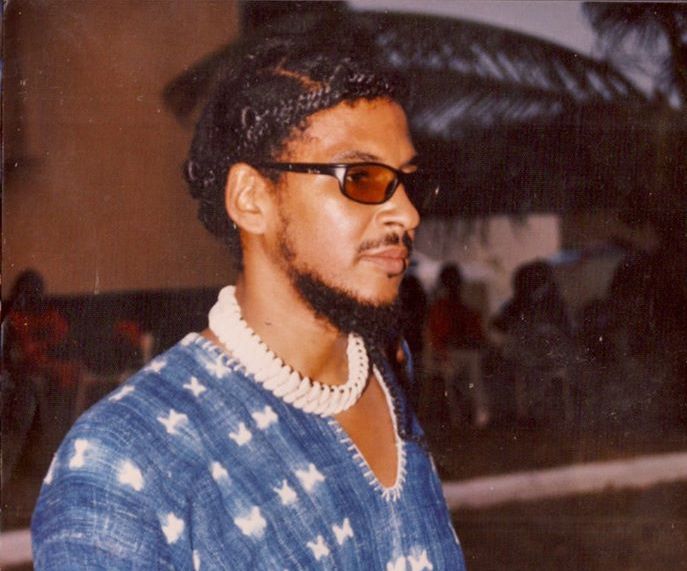 Over the next 20 years Pidgen Music worked with and recorded artists including Kofi Ghanaba, Mac Tontoh, Ebo Taylor, Atongo Zimba, Nii Noi Nortey, King Ayisoba, Wanlov the Kubolor, Mutombo da Poet, Akablay and Yaa PONO.
During this period Panji also started the High Vibes Music Festival which held 5 successful editions between 2008 and 2014 and the Culture Caravan, which scaled up the Ghanaian Concert Party tradition to a much bigger scale with contemporary artists including Kwaw Kese, Reggie Rockstone, King Ayisoba & Wanlov with musical director Funsho Ogundipe.
Then followed the worlds' first Pidgen Musical film, "Coz Ov Moni" starring Wanlov the Kubolor & M3nsa (with all dialogue entirely in music).
Always willing to learn new things, Panji believes his experiences as a Studio Rat, Roadie, Sound Engineer, Scriptwriter, Stage Manager, School Teacher, Cameraman, Musician, Fixer, Film-Maker, Impresario, Line/Executive Producer have all shaped his perspective for the better.