Ghanaian dancehall artiste Samini has reacted to Shatta Wale's feigned gun attack which went viral on social media yesterday.
In a series of posts made by one of Shatta Wale's team members called Nana Dope yesterday, some unknown gunmen shot at Shatta Wale were on the run and Shatta Wale had been admitted to a health facility.
The police, through their investigations, went to Shatta's house but could not find him.
But Shatta in a lengthy Facebook post has apologised to his fans and people were been affected by the prank to forgive him.
He suggested that he took the phones of the team members and posted about the fake attack.
Reacting to this, Samini took to Twitter to write: "shattawalegh #shattaFrimpong de As3m b3ba ooo😂. #yawa for who fall for fake allegation of violence towards you just to trend for your Album release 😂.After the karate 🥋 at the construction site your apology was swift and the funniest 😂..fanfooler general is running away 😂😂"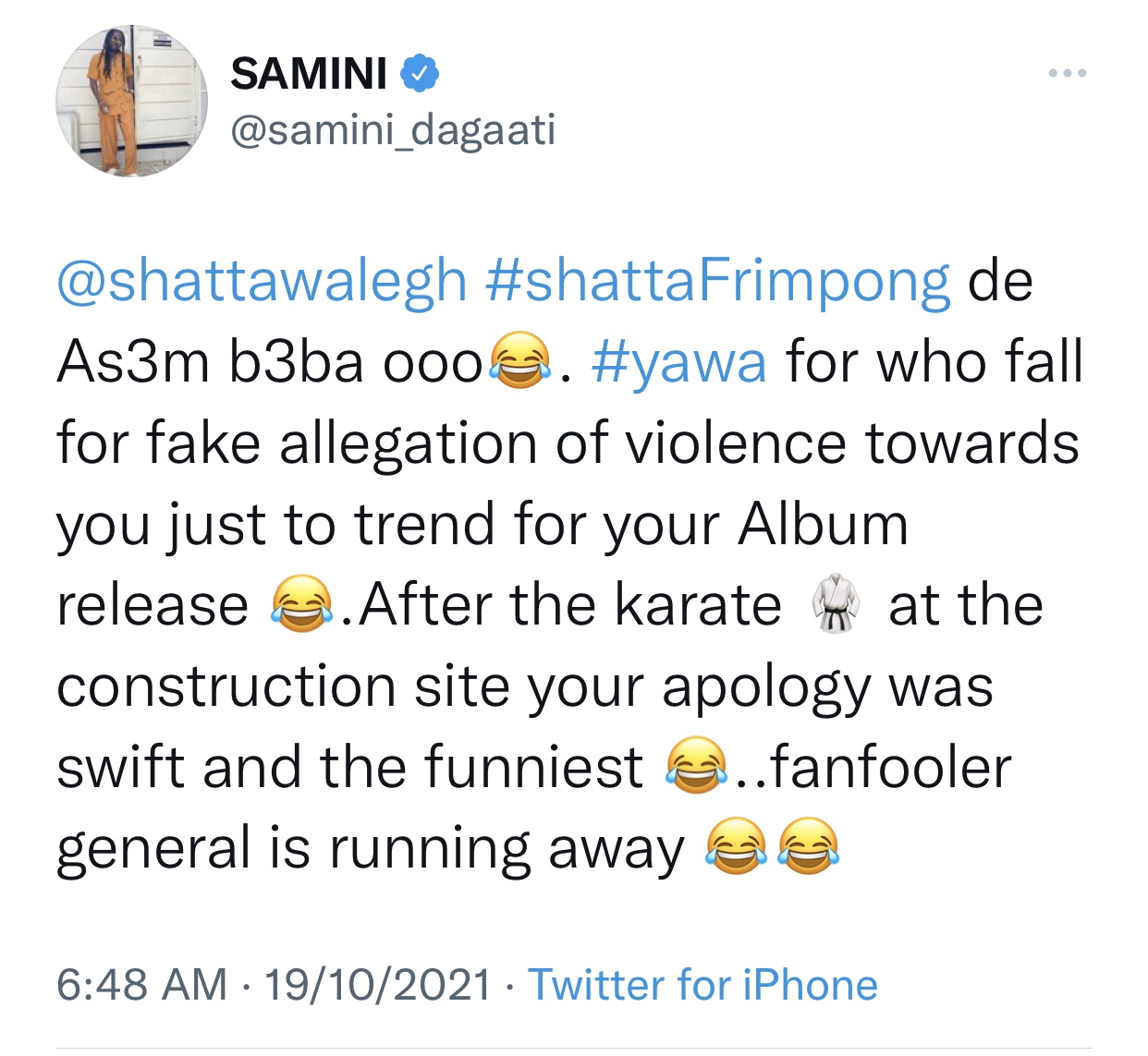 This comes on the back of a prophecy that was made by a man of God recently that Shatta Wale would be shot dead on October 18, 2021.
According to Shatta Wale, he was surprised that the security services could not give him protection after that prophecy came.
–
By: Kwame Dadzie | Ghana Weekend