It was a night of celebration for highlife veteran, A.B. Crentsil, who was honoured by Kuami Eugene during his Boxing Day Highlife Show held at +233 Bar and Grill in Accra.
The 2020 Vodafone Music Awards Artist of the Year performed some of the 78-year-old's  biggest hits, including the controversial "Moses," which was reportedly banned for its suggestive lyrics.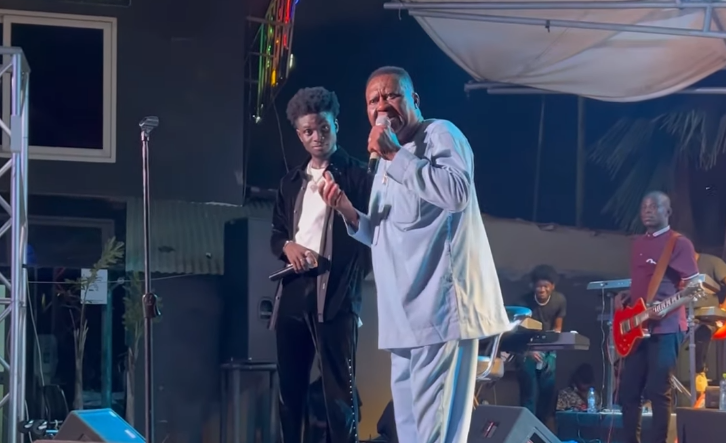 Kuami Eugene also presented gift items and an undisclosed amount of money to Mr. Crentsil who urged him to continue promoting highlife music to the world.
According to the lead singer of the famous Ahenfo band, highlife is authentically Ghanaian and the international market looks up to nation when it comes to highlife music.
He charged young musicians to lead the agenda to make highlife relevant on the global stage.
A.B. Crentsil was born in Tarkwa in 1943. He played in the El Dorados Band, Sweet Talks, Talk Of The Town Band and later his own Ahenfo Band.
By Lord Kweku Sekyi