The 8th Africa Magic Viewers' Choice Awards hosted some Hollywood stars including Tasha Smith on Friday, May 13, 2022.
The programme, attended by Ghana Weekend, was held at the Eko Hotels & Suites in Lagos, Nigeria.
Tasha, speaking during an encounter with the media and other stakeholders of the arts industry, recounted how she went through all odds to make it in the film industry.
According to the American actress known for her sterling role in 'Why Did I Get Married?', even though she was a school drop-out, she was able to set high goals for herself and that has kept her going in the make-believe industry.
"I'm telling you [what God has done for me]. I am doing it big, and let me tell you that I'm still dreaming. So wait to see what the Grace of God is about to do. So, I'm telling you all to dream as big as you can," she said.
American actress @tashasmith4real advises young creatives to dream big. @MultiChoiceGRP #AMVCA8 #GhanaWeekend pic.twitter.com/X8VqASnNpN

— Ghana Weekend (@GhanaWeekend) May 14, 2022
She added that it is the design of God to bring, to human beings, technology that makes filmmaking and distribution easy; a reason she urges filmmakers to take advantage of all that to go to the top.
Also speaking at the programme, Nollywood actress Kate Henshaw said young creatives should hone their crafts, so they could catch the eyes of bigger opportunities across the world.
"Perfect yourself here. Perfect your craft. I mean, we've had Slumdog Millionaire; they were in India. They came and brought them. So be excellent where you are, and you will be found," she noted.
People will look for you wherever you are when you perfect your craft – @HenshawKate to young creatives.@MultiChoiceGRP #AMVCA8 #AMVCA #GhanaWeekend pic.twitter.com/1Pd7j1rVv9

— Ghana Weekend (@GhanaWeekend) May 14, 2022
Also in attendance were Tasha's twin sister Sidra Smith, Dr. Shiella Walker, Brandon Michael Hall, Bayo Akifemi and Nollywood actresses Kate Henshaw and Chioma Chukwuka.
Grant, a film director at Paramount Pictures, was also part of the panel.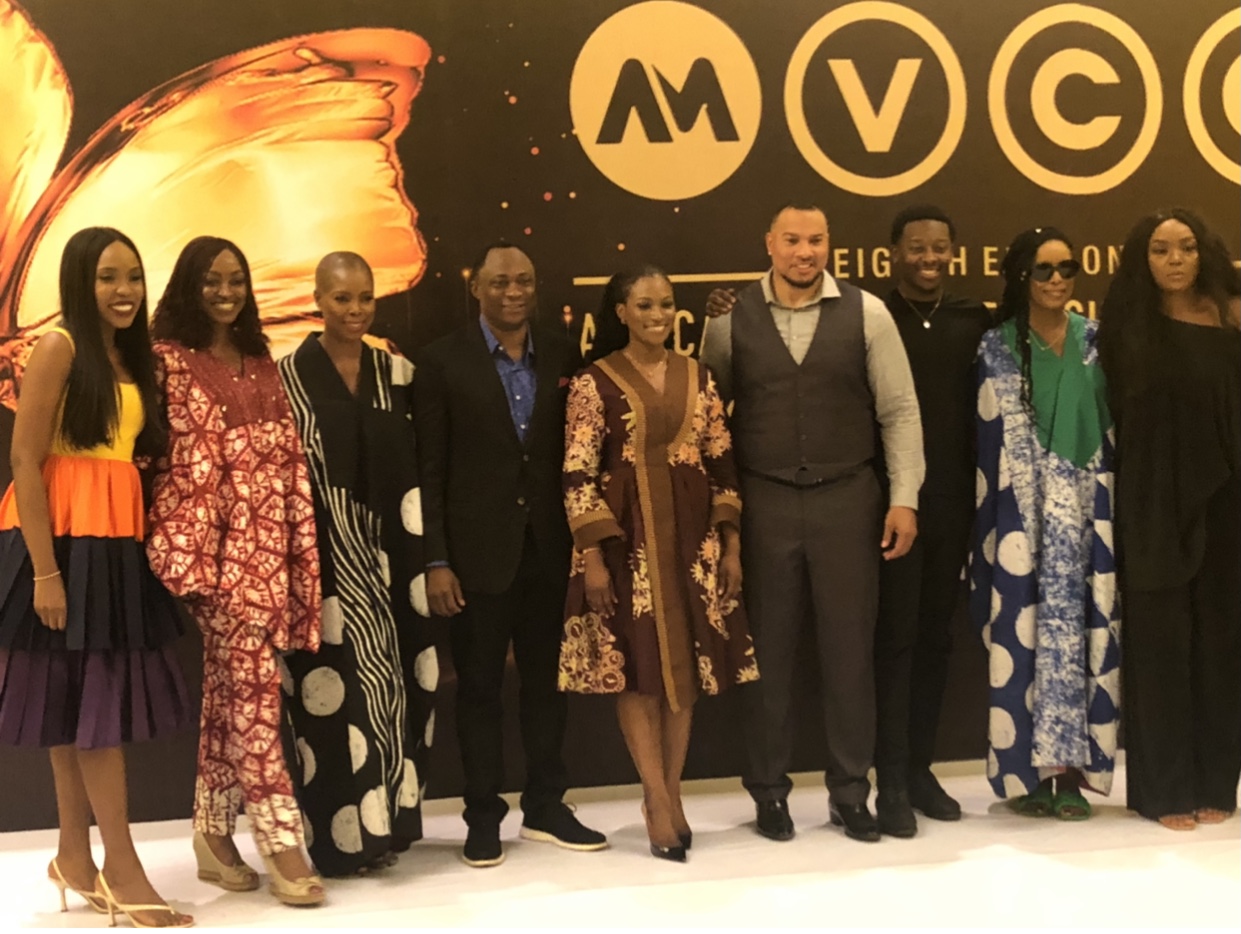 The encounter with the stars was one of the activities lined up for the 8th Africa Magic Viewers' Choice Awards.
–
By: Kwame Dadzie | Ghana Weekend